IT Spending Forecast: Unfortunately, It's Going to Hurt
IT Spending Forecast: Unfortunately, It's Going to Hurt
Gartner is forecasting an IT spending decline of 8% in 2020 with devices as the hardest hit category. Public cloud spending, however, will rise.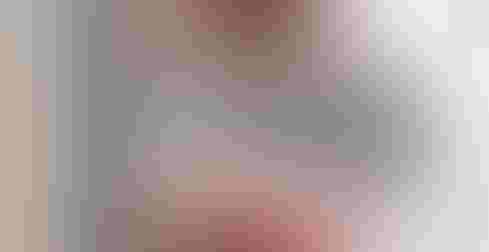 Image: Maridav - stock.adobe.com
IT organizations played the central role in the effort to equip and support office workers who moved to work-from-home setups at the beginning of the COVID-19 coronavirus crisis in March. IT has been central to the effort to ensure workers have and can use collaboration tools such as video conferencing.
Now, two months later, we've settled into a new normal of day-to-day crisis life, and there's been more time to reflect on the longer term impacts of shutting down so much of the economy in the form of non-essential businesses in an effort to slow the spread of the COVID-19 virus.
A new IT spending forecast from Gartner shows a stark picture of the economic impact, even for the technology market. Gartner forecasts that global IT spending will decline 8% in 2020, due to the impact of COVID-19. Efforts to contain the pandemic have led to a global economic recession where CIOs are prioritizing spending on mission-critical technology while putting other initiatives around growth and transformation on hiatus, according to Gartner.
Businesses' response to the pandemic will continue to spur spending in technology areas that support working from home, such as public cloud services, now expected to grow by 19% in 2020. Cloud-based telephony and messaging and cloud-based conferencing is expected to grow by 8.9% and 24.3%, respectively.
But longer-term transformational projects are likely to be put on hold as CEOs look to preserve cash, John-David Lovelock, Gartner chief forecaster and distinguished research VP told InformationWeek. If a project costs a lot to finish and won't return cash quickly without a fast time to value, it will probably be put on hold or cancelled.
The Gartner forecast shows many segments experiencing a decline in 2020, with devices and data center systems hit hardest, down 9.7% and 15.5%, respectively. Enterprise software will decline by 6.9% and IT services will fall by 7.7%.
That's pretty bleak. But the current economic situation is not like typical recessions where things slowed down and everyone felt those effects slowly until there was a recession. Rather, this one had an extremely exact start date. It's as if you got into a boxing ring with Mike Tyson, Lovelock said. Ever since then we have been crawling into the corner of the ring, trying to prop ourselves up.
But after you've been hit by Mike Tyson, it takes a while to feel better. Lovelock doesn't expect the economy to feel any kind of deep relief until the third quarter of 2021, and we will not fill in the hole we created in GDP production until 2024, he said.
"CIOs have moved into emergency cost optimization, which means that investments will be minimized and prioritized on operations that keep the business running, which will be the top priority for most organizations through 2020," he said. "Recovery will not follow previous patterns as the forces behind this recession will create both supply side and demand side shocks as the public health, social and commercial restrictions begin to lessen."
The recovery will not be quick or easy.
"Gartner doesn't believe it will be a shallow, v-shaped recovery," Lovelock said. Right now we are figuring out how to work amid the stay-at-home orders. But even as they are lifted, not all employees or customers will be heading back. 
"It took the airline industry 2 years go get over 9/11," Lovelock said. Even if all the flights are open and Disney reopens and the local bars and taverns open, COVID-19 and social distancing will be with us through the end of 2021, he added. People will still be nervous about being with other people.
Lovelock believes the recovery will be more like a swoop shape.
Meanwhile, organizations will need to learn how to operate in a new kind of environment. CEOs and CIOs who are waiting for things to bounce back and return to normal should rethink their plans.
Consider what Salesforce did in the 2009 recession, for instance, Lovelock said. Back then they had done well and grown quickly as an upstart player against giants like SAP and Oracle, but had just introduced a new product, business model, and were selling to different people in the organization. In spite of the recession, Salesforce stuck to its belief that cloud was a better platform, and it paid off.
Top leaders in today's organizations need to keep in mind that the fundamentals of the whole environment are changing, and they need to deal with the things they have, according to Lovelock.
"Recovery requires a change in mindset for most organizations," he said. "There is no bouncing back. There needs to be a reset focused on moving forward."
Follow our coverage on IT trends in the wake of the coronavirus:
Never Miss a Beat: Get a snapshot of the issues affecting the IT industry straight to your inbox.
You May Also Like
---