IT Transformation Checklist: 10 Steps to Success
IT Transformation Checklist: 10 Steps to Success
When launching a IT transformation project, there are some steps you definitely don't want to take, and 10 steps that could lead to success.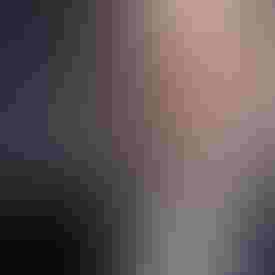 Here's how not to set forth on a major IT transformation project:
First, make sure that the new business strategy that's triggering the transformation remains hazy, and not backed up by a coherent business plan on which all business units agree. Second, don't clarify IT's role in the project, or the technologies needed to meet the needs of the business. Third, assign responsibility for different aspects of the project to different groups, and allow them to proceed at their own individual pace. Fourth, assume that funding for the project will take care of itself at some point along the way.
Then go ahead and begin the project.
That's how one company in our experience began a top-to-bottom transformation of its business and technology. The result, of course, was inevitable: After three years of thrashing around, and many stops and starts, the project was killed, with a dead loss of $55 million.
As every CIO knows, all too many major projects turn out like this one. Indeed, the statistics on the success rates of major IT transformations are daunting. While outcomes have improved over the years, just 10 percent meet all their project goals on time and within budget. The rest either struggle or fail outright.
Why? Companies downplay the complexity of such programs and the extent of the organizational and cultural changes required. So they underestimate the required investment in time, money, and talent, the need for careful planning and a detailed roadmap, and the potential risks involved. Yet they charge ahead anyway, with the inevitable poor results.
In reality, IT projects aren't really all that different from any other endeavor, large or small. Readiness is all. So it's critical for companies to conduct a reality check on just how prepared they are to embark on their transformation effort. In our experience, readiness is a matter of ensuring that the company has put in place 10 key requirements needed to make sure their project reaches its business and technology goals. These requirements should be set up as an operational checklist to be punched as each one is fully accomplished:
1. Develop a clear vision of the future state of IT. A coherent IT vision needs to be designed and mapped to the overall business strategy, including detailed descriptions of the business value to be achieved through the transformation. It is critical that the vision include the input, sponsorship, and support of senior management.
2. Clarify the business-IT relationship, governance policies, and structure. The relationship between IT and the business should be formalized through clearly laid out business and IT demand-management and decision-making mechanisms. The effort should be led by a single, accountable senior IT leader.
3. Define foundational needs and scope. The stability of existing foundational IT systems and competencies, and the scope and scale of the transformation must be clear at the outset. This clarity comes from a complete understanding of the work to be done, a detailed map of the expected changes, a clear project timeline, and a consistent approach to each of the elements, including infrastructure, enterprise architecture, applications, and data.
4. Develop a structured transformation approach and detailed plan. Companies should implement a program management office to oversee the transformation and monitor execution and ongoing results. It is the office's job to develop a complete transformation plan that includes all technologies, their business impacts, dependencies, and known risks.
5. Ensure that the right leadership and talent are in place. A single day-to-day leader must be assigned to the transformation, who much ensure that the necessary project management and technology skills are in place.
6. Define the approach to partnering and vendor management. Every transformation needs a strong vendor management function, skilled at analyzing the performance of all vendors and partners, and the quality of their deliverables. Organizations should make sure key vendors are in place to fill gaps and bring in needed capacity and expertise.
7. Guarantee the smooth flow of investment dollars. The funds needed to carry out the transformation must be available at the outset and throughout the project lifecycle. Funding must be available when needed to avoid any break in the momentum.
8. Develop a disciplined implementation methodology. The methods for executing the transformation, including enterprise architecture, application development, and data governance procedures, should be formalized and followed closely and consistently. Methods for conducting rapid test-and-learn cycles on new technologies and processes should be at the ready, including proof-of-concept exercises and pilots.
9. Prepare a sophisticated risk management approach. This should include the ability to identify near-, mid-, and long-term risks and their likelihood, through "what-if" scenario planning. Procedures for mitigating risk should also be in place.
10. Manage motivation, morale and change. Managing the motivation and morale of everyone affected by the transformation is essential. A complete vision of the company's future state must be shared with all employees, while the IT-business team must be committed to working together and communicating freely, and resolving conflicts as they arise.
Following our IT transformation readiness checklist won't guarantee success, but it will give you the confidence to set forth knowing that you are as well prepared as you can possibly be.
Dr. Florian Gröne is an advisor to executives in the communications, media, and high-technology sectors for Strategy&, PwC's strategy consulting group. Based in New York, he is a principal with PwC U.S.He has more than 15 years of professional and consulting experience, focused on digital business and technology strategy. He has spent a decade serving clients across Europe and the Middle East, and has been based in the United States since 2012.
Christopher Perrigo is a strategy and transformation advisor for Strategy&, PwC's strategy consulting business. He is a Principal with PwC US, based in Chicago. Chris leads large scale strategy and transformation efforts for clients with a focus on retail, technology and media industry verticals.
Never Miss a Beat: Get a snapshot of the issues affecting the IT industry straight to your inbox.
You May Also Like
---