Jawbone's 2 New Fitness Trackers
Jawbone's 2 New Fitness Trackers
Jawbone takes on Nike and Fitbit with entry-level Up Move and sensor-laden Up3 fitness trackers.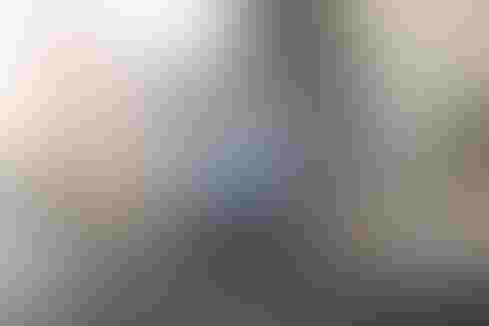 8 Innovative Health IT Startups
8 Innovative Health IT Startups (Click image for larger view and slideshow.)
Jawbone took two more strides into the activity tracker market with the release Wednesday of an inexpensive entry-level device and a multi-sensor product designed to deliver in-depth health and fitness information.
Both trackers leverage Jawbone's new Smart Coach technology, which tracks users' data to better inform them about how and why fitness and health are affected. Smart Coach then uses this information to personalize feedback and help users attain their goals.
By addressing both ends of the wearables spectrum, Jawbone underscores the fractured needs of this segment of the moble health market, estimated at $238 million last year. In 2013, Jawbone accounted for 19% marketshare, according to NPD Group. Since then, newcomers have entered the arena, and existing competitors like Fitbit and Nike have delivered new devices and capabilities.
[Will regulatory hurdles slow the market? See Health Wearables Going Big In 2015; Questions Loom.]
Following the influx of $50 trackers from companies like Misfit and Bowflex, Jawbone unveiled Up Move, a $49.99 activity tracker that logs users' steps, exercise, and calories burned, as well as detailed information about their sleep, according to the developer. Made from nylon-like anodized aluminum, Up Move features a hidden LED display light on its face that users press to show progress toward their goals. It wirelessly connects to Jawbone's Up app via Bluetooth and is powered by MotionX technology.
The clip-on device -- slated to become available this month, and now available for preorder -- comes in five color combinations: black with onyx clip, blue with "fog" clip, grape with purple clip, ruby with red clip, and slate with yellow clip. The replaceable battery (the same circular type found in digital watches) lasts about six months, Jawbone said. For those who prefer a band, Jawbone also offers a $15 wrist strap, sold separately, in onyx, yellow, red, or purple.
Jawbone hopes its Up3 will attract more sophisticated users with bigger wallets. The sensor-packed, water-resistant device, scheduled for release later this year, will retail for $179.99. It includes a heart-health sensor to measure resting heart rate; automatically recognizes and logs workouts; and monitors sleep, all on a battery that lasts a week without recharging, according to Jawbone. Up3 also features food and drink logging; personalized goals; LED indicator; ability to connect with friends and family; an idle alert; smart alarm; and continuous software and app updates.
"Our advanced, multi-sensor platform delivers a huge amount of new health data, backed by our smart algorithms and our highly personalized Smart Coach system," said Travis Bogard, VP of product management and strategy at Jawbone, in a statement. "And because the technology is fully updateable, we're able to unveil great new features and experiences in coming months."
The device is lighter than Jawbone's older Up24 (which is still available for $129.99) and includes skin and ambient temperature measures, as well as sensors that measure everything from a user's heart rate to hydration, The Verge wrote.
Up3 will only be available at first in black, although Jawbone said it plans to offer additional colors.

Jawbone Up3
Jawbone most differentiates its products, perhaps, by its Smart Coach software. Both Up Move and Up3 devices connect via Jawbone's Up app to the Smart Coach system, which tracks users' progress and provides them with personalized guidance so they can more quickly achieve goals, the developer said. As it collects more information -- about exercise, sleep, meals, and other biometric signals -- it delivers more insight, according to Jawbone.
The Internet of Things demands reliable connectivity, but standards remain up in the air. Here's how to kick your IoT strategy into high gear. Get the new IoT Goes Mobile issue of InformationWeek Tech Digest today. (Free registration required.)
Never Miss a Beat: Get a snapshot of the issues affecting the IT industry straight to your inbox.
You May Also Like
---