Kathleen Sebelius: Failed IT Project Manager?
Kathleen Sebelius: Failed IT Project Manager?
Sebelius didn't write the code for HealthCare.gov, but she is paying the price for failing to oversee those who did.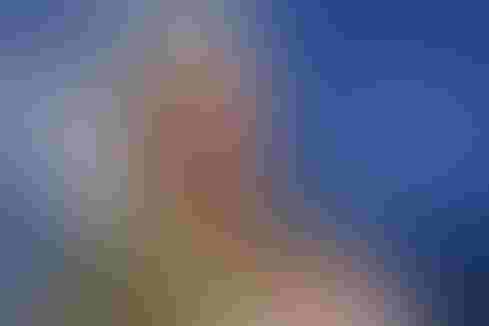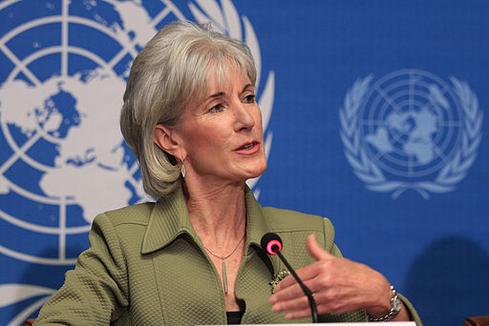 Kathleen Sebelius (Source: <a href="http://commons.wikimedia.org/wiki/File:Kathleen_Sebelius_-_UN_Press_Conference_May_2010.jpg" target="_blank">Wikimedia Commons</a>)
It's time for Kathleen Sebelius to polish her resumé, but I doubt she will be seeking work as an IT project manager. After overseeing the rollout and reboot of the federal government's HealthCare.gov health insurance exchange website, I suspect she will stay as far away as possible from any further venture that hinges on the success of an IT system.
Sebelius is resigning as Secretary of the US Department of Health and Human Services, the federal agency that includes the Centers for Medicare and Medicaid Services, which more directly supervised the construction of the federal website. That website was critical to creating an efficient shopping experience for citizens seeking individual health insurance plans. It turned out to be far from the Amazon.com for healthcare that President Obama promised.
At its Oct. 1 go-live, HealthCare.gov barely functioned at all, certainly not on the scale that it needed to serve most of the nation. For months afterward, the site struggled (maybe not as much as the people trying to use it).
By early 2014, after a heroic turnaround effort, the website rose to the level of being at least minimally functional. People could actually sign up. By the March 31 deadline for open enrollment, the remaining site slowdowns and glitches could at least be blamed on legitimately heavy traffic rather than unsafe-at-any-speed technical incompetence. Signups ultimately cruised past the 7 million mark, a target that at one point seemed unreachable. Never mind the politics of whether that should be considered a success -- to whatever extent it was a success, it was one achieved despite the website rather than because of it.
Was all this the fault of Kathleen Sebelius? Some Republicans in Congress had been calling for months for her to be fired. According to the account in The New York Times, she approached President Obama to discuss whether it was time for her to resign. Whether she jumped or was pushed scarcely matters. The lead on the Reuters story reads, "US Health and Human Services secretary Kathleen Sebelius is resigning after overseeing the botched rollout of President Barack Obama's signature healthcare law, a White House official said on Thursday." I doubt the White House official said it was because of "the botched rollout," but that's the prevailing story and probably more true than not.
The Times also noted that Obama previously defended Sebelius, saying in an interview with NBC News that she "doesn't write code; yeah, she wasn't our IT person."
No, she didn't write the code, but neither do most people with responsibility over an IT project. Even the most technical project manager is not a master of every discipline involved in the success of a complex project. Far from writing the code, he or she might not be able to read or understand it. The CIO doesn't know everything the project manager knows, even though his neck is on the line if a major tech project fails. The CEO knows less than the CIO, even though a major enterprise project failure could send the company as a whole into a tailspin. At each level, managers depend on their subordinates to behave responsibly and report problems up the chain of command so they can be dealt with.
Good leaders know that will not always happen. They are skeptical of good news. It probably makes particular sense to be skeptical that a massive IT project, created amidst great regulatory complexity and on a compressed timescale, could come together smoothly. Pessimism is good in that case.
What could Kathleen Sebelius have done differently? She could have asked for the real story, the worst-case scenario, and pressed her subordinates to check with their subordinates on whether the project really was on track. She could have insisted on more checks on the process, or taken the audits that were done and raised red flags more seriously. For that matter, the same criticism applies to President Obama, as well as governors in states like Oregon and Maryland that implemented their own exchanges with websites that failed to rise to even HealthCare.gov's eventual level of success.
There's a whole other blame game to be played about poor work by contractors and how those contracts were awarded, but that still boomerangs back to management oversight. There are always plenty of people to blame when an IT project craters. If you don't want to be one of them, pay closer attention to the chain of command reaching all the way down to the people who really are writing the code.
Download Healthcare IT in the Obamacare Era, the InformationWeek Healthcare digital issue on the impact of new laws and regulations. Modern technology created the opportunity to restructure the healthcare industry around accountable care organizations, but IT priorities are also being driven by the shift.
Never Miss a Beat: Get a snapshot of the issues affecting the IT industry straight to your inbox.
You May Also Like
---