L-1 Visas: H-1B's Quiet, Powerful Cousin
L-1 Visas: H-1B's Quiet, Powerful Cousin
How L-1 work visas differ from H-1Bs and why they're more of a threat to the American IT worker.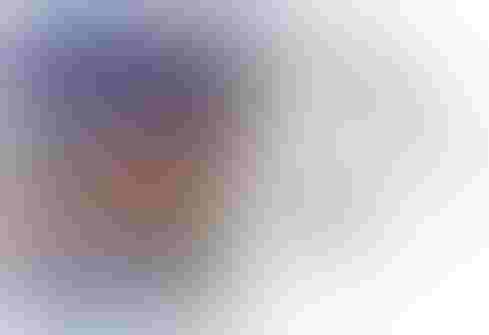 (Source: www.us-immigration.com)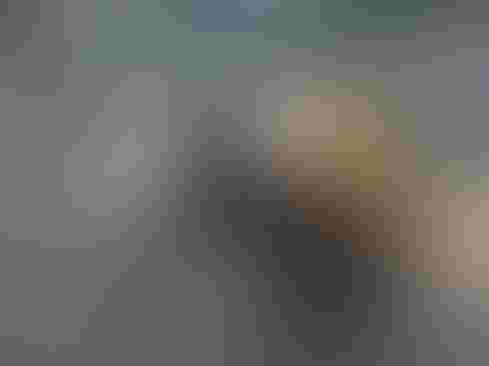 IT Dress Code: 10 Cardinal Sins
IT Dress Code: 10 Cardinal Sins (Click image for larger view and slideshow.)
American workers may be encouraged by a slowly dipping unemployment rate, but in the IT field, both novices and veterans voice continued frustration about competing for jobs with foreign workers holding H-1B or L1 visas.
Advances in technology and globalization, as well as work-visa laws, during the past decade have made it posssible for companies to hire foreign IT workers and pay them less than they would an American worker.
Now, pundits and lobbyists calling for work visa reform worry that President Obama, faced with a Republican Congress, will expand visa programs as he considers taking executive action on immigration laws.
[Tech employers say good people are hard to find. Job hunters see a broken hiring process. Read The IT Talent Shortage Debate.]
In a blog post published on The Hill, Daniel Costa, director of immigration law and policy research at Washington think tank the Economic Policy Institute, says that under-regulated visa programs like the L-1, while appealing to businesses, only end up exploiting low-paid foreign IT workers and shrinking wages for everyone employed in similar roles.
"Employers have a huge financial incentive to hire an L-1 worker instead of an American or an H-1B, and no law requires them to be audited or investigated," Costa wrote. "That's why the tech industry has lobbied the Obama administration for years to expand the definition of L-1B 'specialized knowledge,' which would allow them to bring in countless more underpaid L-1 workers."
As compared to the H-1B, L-1 visas are seen by Costa as more of a culprit in reducing US IT wages because L-1 visas -- and similar temporary visa programs like the F-1 Optional Practical Training (OPT) program for foreign graduates of US universities -- are mostly unregulated, and include no requirement that employers pay L-1s or F-1s market-rate wages. Yet they are used to employ hundreds of thousands of foreign tech workers. H-1B, on the other hand, has a requirement stating that employers pay a "prevailing" wage.
Most L-1 workers are in IT-related roles -- and some of the biggest users of L-1 visas are IT outsourcing firms like Infosys, Tata, Wipro, and Cognizant. These are all companies with a business incentive to replace US workers. L-1 visas give outsourcers a cheaper and easier way to send an employee to work for a US affiliate versus using more expensive and harder-to-obtain H-1Bs, which have an annual cap of 65,000 visas. Between 2009 and 2013, an average of 67,855 L-1 visas were issued per year, according to US State Department records. But there's no limit on the number of L-1s allowed in a given year.
Yet not as much is known about L-1s and their appeal to international companies as a substitute for H-1Bs. Here's a list of key facts about L-1s and how they compare and contrast with H-1Bs.
1. How is eligibility determined?
The two types of L-1 visas are L-1A, which is for employees at the managerial or executive level, and L-1B for employees with "specialized knowledge," which refers to the demonstration of skills and knowledge specific to the company itself. If your company has a foreign office, it can transfer either of these types to a US parent, branch, affiliate, or subsidiary of the company using an L-1.
The H-1B visa gives US companies allowance to employ workers from overseas in specialty occupations, requiring technical expertise in specialized fields like architecture, medicine, software, and engineering. Individuals eligible for an H-1B need a bachelor's degree or 12 years of work experience in specialized knowledge, or combinations of education and experience, and must hold a job offer from a specific, visa-sponsoring US company. Without work at that specific company, the worker is required to either find a new sponsoring company or leave the US.
2. How long do they last?
An L-1 visa is good for three years if the worker is joining an existing company, but one year if joining a new company. Two-year extensions are allowed, for a maximum timeframe of seven years for an L-1A, and five years for an L-1B.
An H-1B visa has an initial run of three years, but extensions are available for up to six years. Another three years can be added for a worker if he or she files a successful I-140 Immigrant Petition (i.e. an employment-based green card) to become a permanent resident before the six-year extension is up.
3. How many visas are available?
For L-1s, there are no limits on the number of visas available in a year.
There are 65,000 H-1B visas available per year, with exemptions for up to 20,000 individuals with higher degrees from US universities.
4. When and how do you apply, and how much does it cost?
Workers can apply for an L-1 at any time. The applicant's employer must submit an I-129 form to the USCIS (United States Citizenship and Immigration Services) with documentation proving that the foreign parent, subsidiary, affiliate, or branch and the corresponding US company meet qualifications. An L-1 visa costs $825.
Applications for H-1B visas are available on the first business day in April each year. The sponsoring company must submit an I-129 form (a petition for a Nonimmigrant Worker) to the USCIS. An H-1B costs approximately $2,000.
For both H-1B and L-1 visas, there's an additional $2,250 fee if the company employs 50 or more employees in the US and has more than 50% of those employees already in H-1B or L-1 status. This applies to both first-time and renewal cases.
Apply now for the 2015 InformationWeek Elite 100, which recognizes the most innovative users of technology to advance a company's business goals. Winners will be recognized at the InformationWeek Conference, April 27-28, 2015, at the Mandalay Bay in Las Vegas. Application period ends Jan. 16, 2015.
Never Miss a Beat: Get a snapshot of the issues affecting the IT industry straight to your inbox.
You May Also Like
---