Learn More. Pay Less. Make Government Work.
Learn More. Pay Less. Make Government Work.
Optimize learning tools to increase employee engagement and organizational efficiency.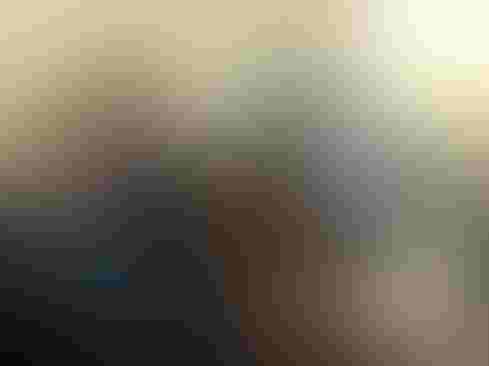 (Image: <a href="http://commons.wikimedia.org/wiki/File:US_Navy_100125-N-6623G-003_Sailors_complete_training_on_Navy_Knowledge_Online.jpg" target="_blank">US Navy</a>)
With budgets continuing to shrink and the need for skilled employees expanding as the retirement wave swells, the demand for efficient government services only increases. Federal chief information officers (CIOs) can help their agencies optimize learning investments with new tools that streamline the mechanics of training delivery, increase learner retention, and make it easier to apply knowledge in a real-life setting.
Traditional classroom and computer-based training as standalone solutions are costly, and they lack the flexibility, accessibility, and interactivity that new learning approaches offer. Innovative learning solutions, on the other hand, cost less and increase employee engagement.
Federal leaders can take the first step toward optimization by exploring learning and training techniques that keep pace in today's increasingly virtual, high-speed world.
Gamification
Agencies can deliver a fun, interactive learning experience through gamification. By applying gaming mechanics to the learning experience, gamification encourages learners to progress through training modules, especially when users can complete training in digestible pieces. It can also motivate action when employees compete against each other. Imagine a leaderboard that lists top employees who answer the most questions accurately.
In addition, gamification techniques can help government attract new, young talent. The US Bureau of Labor Statistics predicts that by 2015, millennials will overtake the majority representation of the workforce and, by 2030, this tech-savvy generation will make up 75% of the workforce. Regardless of age, gamification can help with onboarding new hires and increasing learning retention.
[What, me worry? Why Millennials Aren't Disrupting The Workplace.]
Social learning and collaboration
When learning is social, it can foster the same kind of collaboration and information sharing that happens on social media, enabling employees to connect virtually to share ideas and best practices. In the private sector, companies leverage a wide variety of technologies and tools for social learning. A survey by the Masie Center on social learning indicates the top four social learning techniques that corporations use are: corporate collaboration portals, such as Microsoft SharePoint, peer coaching/ teaching, sharing media such as images and videos, and collaborative spaces such as wikis.
Social technologies connect people to people -- and also people to content. At a base level, your agency could create a discussion board on SharePoint, or an internal blog where people can post comments about a story or article. Agencies can also create enterprise wikis that encourage employees to gather, organize, and connect disparate knowledge in a central hub. These online destinations for social learning offer a forum for knowledge sharing through a low-cost channel.
Bite-size learning
Employees and agencies often can't afford the time investment required for traditional training. They need tools to learn information quickly, when they need it. Employees also work in a culture where -- within seconds -- you can search the Internet to get the answer to a question, or to find a "how-to" video on YouTube.
In today's fast-paced, digitally charged world, not everyone has the desire or inclination to sit through lengthy, intensive training. To avoid information overload, you can slice information into digestible learning chunks. Federal agencies can deliver bite-sized learning that engages employees through interactive and/or multimedia-enabled animations and videos. Such content can be delivered over your intranet, extranet, the Internet, or a mobile network so employees can access the right learning, in the right size, at the right time.
Mobile learning
Federal agency employees work at sites around the world and on the go, and to do their jobs effectively they need training at the right time and place. Mobile devices make anytime/anywhere training accessible to a global workforce, allowing employees to complete training when and where it makes sense for them.
Some agencies may be reluctant to pursue mobile training due to security concerns about training content that includes sensitive or classified information. There are ways to offer mobility without impacting security. Industries that deal with protected information daily --such as healthcare, insurance and banking -- have successfully adopted mobile training solutions. In fact, the Defense Information Systems Agency and the General Services Administration have established mobile app security requirements relevant for federal government agencies. These requirements can be built into apps and verified through a security vetting process.
Experiential learning
In the past, learning required leaving the office, traveling offsite to attend a training course, and then returning to the office. Now, organizations embed learning in the daily workflow. Learning becomes as much about the process as it is about the content. The experiential process is engaging and interactive, making use of techniques such as simulation, role-playing, and storytelling to create a unique, memorable experience for learners.
Sharing and participating in case studies and real-world scenarios make conceptual ideas tangible and offer a dynamic and engaging alternative to more traditional learning experiences.
Federal CIOs are working to drive agility into every aspect of their business, and this same approach can apply to training. Modern training capabilities create the opportunity to deliver the right information and learning moments to individuals at just the right time and in more compelling and effective ways. Training is a major investment for federal agencies, and CIOs can help their agencies stretch these dollars further by providing an overarching strategy for innovative learning techniques and developing enterprise-wide platforms for learning tools. These approaches can create innovative learning solutions that equip employees with the knowledge and skills to support the mission -- at a lower cost and for a higher return on investment.
Apply now for the 2015 InformationWeek Elite 100, which recognizes the most innovative users of technology to advance a company's business goals. Winners will be recognized at the InformationWeek Conference, April 27-28, 2015, at the Mandalay Bay in Las Vegas. Application period ends Jan. 9, 2015.
Never Miss a Beat: Get a snapshot of the issues affecting the IT industry straight to your inbox.
You May Also Like
---