Lessons I've Learned From My Career in Technology
Lessons I've Learned From My Career in Technology
After more than 30 years as an IT professional, I find it interesting that while a lot has changed, some things remain the same. Here's some advice I'd like to offer to those starting out in their careers.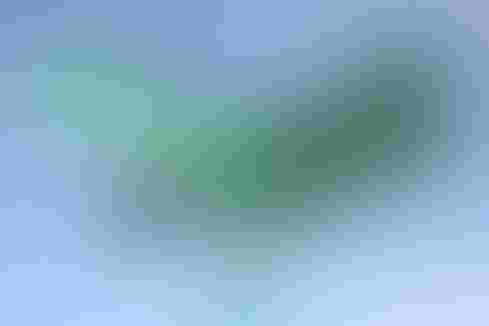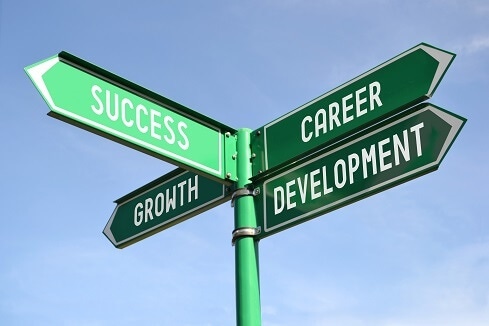 Credit: 3Dgenerator via Adobe Stock
A couple years ago, I experienced an exceptional milestone in my life. My son graduated from college and started his first job as an information technology professional -- the very same path that I started nearly 30 years ago. Things have certainly changed over the years (computers have gotten a LOT smaller, for one thing) -- and this past year alone has been full of stress and uncertainty. But as I reflect on both this past year and the milestone my son and family experienced a couple years before, I am reminded that there are some lessons learned in IT that will always be true, no matter if you're working on landline telephones or the latest microchips. Here are some I can share from my own experience.
Focus on Your Passion
One of the things that I wish I had known earlier in my career is that finding your passion is the most crucial part of the job. Don't misunderstand me -- finding your passion doesn't mean that you'll be doing what you love every day. It's about finding a company, industry, or role that you believe can make a difference.
Working in IT is challenging. You'll have hard deadlines to meet, clients to impress, customers to help -- and working nights, weekends and holidays are all an inevitability in most jobs. However, the thing that will push you through it and make it all worthwhile is if you're passionate about the work you do. How can you tell if you're passionate about a company or an industry?
You get excited thinking about what the business or industry does. This is so important. If you're not excited about the potential impact of your work, you're not passionate about the industry. This passion will help to drive you through the more monotonous parts of your job.

You're helping your customers: So many IT companies are now inventing problems to solve with their products instead of focusing on the issues consumers face. Look for a job that sees you actively helping consumers -- this will give you a sense of accomplishment at the end of the day.
According to research from BioSpace, employees who are passionate about what they do are happier and more productive.
Don't Chase Money
As your career progresses and you get calls for more senior positions and opportunities, you'll need to be clear about your values. Life isn't just about making a few extra thousand dollars. If you're doing your best and making a difference, the money will come to you -- there's no need to chase it.
Ethics are Everything
Passion without ethics is dangerous. Keeping your values at the forefront of your career (and your life) is essential to success, and not just your success. Of course, it's necessary to keep your values at the center when you're progressing your career, but those values become even more critical when you become a manager.
When you become a manager, you have to think about not only your career but also the career of another person. It will be your responsibility to make sure that the people you manage learn, grow, prosper, and likely move on. It's vital to do this with respect and honor. We are all people. The job title isn't about just what you do, it's about who you are.
Be Intentional
At the beginning of your career, think to yourself -- what kind of person do you want to be? Do you want to be known as someone successful who gets things done? As someone who always does the right thing, no matter what? As you move into managerial roles, personal branding is essential, and I find that some of the best managers are the ones who have taken the time to think about who they want to be in the workplace.
Always Keep Learning
You're never going to know everything, and if you accept this at the beginning of your career, you'll go far. IT is constantly changing. You're always going to have to work to stay on top of the latest technology development trends and innovations. What do I mean when I say stay on top of trends?
Attend training regularly: Regular training is a crucial part of the job. Take every learning opportunity that your employers offer you, and don't be afraid to do your research and take this part of your career into your own hands. Research courses if you feel you have a skills gap and come to your bosses with an actionable plan about how the class will help. The worst they can say is no -- and hearing that answer will answer any questions you have about how that company values its employees' training.

Read all of the industry information you can get your hands on: So much information exists out there for you to learn from -- you need to sit down and find the time to go through it all. Read industry magazines, online IT publications, etc., and look at the latest trends and learn about the latest data.  

Listen to the people around you: This is something I wish I knew much earlier in my career. The people around you are a goldmine for learning new skills, but only if you take the time to listen to them. Talk to your bosses where appropriate and ask them questions. Talk to your coworkers, too -- they may have insights that you don't. When you become a manager, it's essential to listen to your junior staff members, too. Their fresh perspectives and ideas are worth their weight in gold. It should always be your goal to listen more than you speak.
See Failure as A Growth Opportunity
You are going to make mistakes, and making those mistakes is okay. No one is good at something the first time. The mistakes you make don't define who you are, but it's the reactions to those mistakes that can predict the success you'll see in your career. A recent article from Forbes beautifully outlines why you should see failure as an opportunity:
It helps you figure out what works: Every time you fail, you learn valuable information -- whatever it is you tried doesn't work. Whenever you fail, you become better at your job, and you know a little more than you did before.

You find out who your friends are: You find out which coworkers have your back. The people that stick with you when you fail are the people who are really in your corner. Pay attention to who is still around when things aren't going well.

You automatically become a better boss: Failure reminds you of your humanity. When you become a mentor, it can help you get ahead of any future errors with your employees.
Never forget that failure is a huge opportunity to show up and try again.
The takeaways? First, listen.  Second, don't be afraid to take risks. And, above all, find something that makes you want to go to work in the morning. Everything else will fall into place.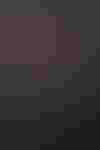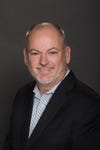 Jeff Fields is CIO and VP for SERVPRO, a role he has held since 2012, where he manages and mentors the technology team, leads SERVPRO's technology development projects, and provides technical oversight of the company's products and services. His prior CIO assignments were at National Council Compensation Insurance, SafeAuto Insurance Company and Magazines.com. Jeff earned his Master of Business Administration degree from the University of Tennessee at Chattanooga. He also completed Executive education at Stanford University, with a focus on e-commerce.
Never Miss a Beat: Get a snapshot of the issues affecting the IT industry straight to your inbox.
You May Also Like
---