Level Up Your Company's Digitalization Game
Level Up Your Company's Digitalization Game
Digitalization: It's implemented, but how well is it working for your organization?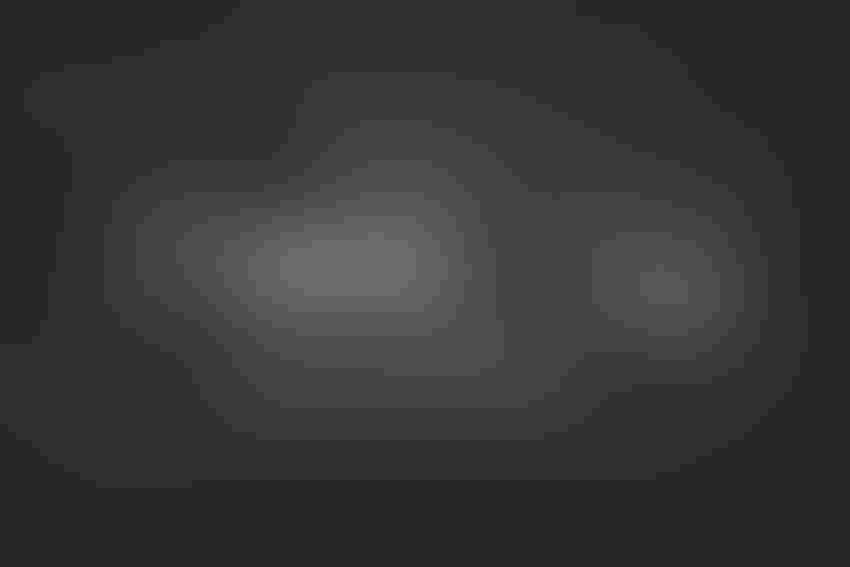 Anna Mueller via Alamy Stock
In late 2022, global manufacturing company Jabil conducted a survey about digitalization in manufacturing. The survey revealed that 90% of companies were still in various phases of digitalization, but only 23% had a corporate-wide strategy for digitalization. Among the challenges that digitalization presented were the lack of an overall digitalization strategic plan, lack of experience in digitalization and employee pushback.
 These changes have carried over into 2023, a year that has seen more modest investments in digitalization, perhaps a result of tighter IT budgets. There are also some organizations that believe they have already completed most of the digitalization that they intend to do.
 So, the question is, are companies satisfied with the digitalization investments they have made, and the results they have achieved?
 Magenet, a digital solutions provider, says that companies measure digitalization success through five primary metrics: 
Cost reduction of operations
 Indeed, a majority of companies have used digitalization to automate portions of their business operations so they could reduce manpower needs. They've also automated operations to expedite business processes. Additionally, some have used digitalization to push more operations into the hands of customers using self-service portals.
 The benefit of focusing on business process streamlining and the shift processing into the hands of end customers is that it is easy to measure reduced needs for manpower and improvements in business process speeds. Both quickly compute into attractive returns on investment (ROI) on digitalization. For many companies, this seems to be enough.
But is it?
Deloitte lays out five levels of digitalization:
Level 0: Incremental digitalization is where companies use the same business model, market and capabilities, but work to incrementally digitalize internal operations and processes.
Level 1: Advanced digitalization maintains the same company business model but introduces new digital platforms and works to improve revenue as well as internal operational efficiencies.
Level 2: New markets digitalization optimizes internal business operations and uses digitalization to build revenues and to open new digital market channels (level 2).
Level 3: New product digitalization is where digitalization is used to create new product offerings and expand markets.
Level 4: New business models disrupt the business, disrupt markets, create new business ecosystems, and likely require a new set of key performance indicators (KPIs).
Companies That Have Soared to the Top
Founded in 2014, healthcare company Heal adapted to the Covid-19 pandemic and offered virtual doctor visits to customers. Patients can tune in to a personal consultation with a virtual physician by using a computer or mobile phone from the comfort of their homes. If needed, they can book an in-home visit from a doctor. There is no need to travel to a physical office.
AirBnB created an online model that enabled property owners to digitally connect with renters without the need for go-between dealmakers. The resulting digital business model gives property owners a site to advertise on, and renters a less expensive rental option.
Each of these companies was a digital disrupter in its space. They would likely be level 5s in the Deloitte digitalization hierarchy.
But does every company need to be a digitalization level 5?
Find Your Level
Not every company needs to be a digital disrupter. But companies do need to identify the type of digitalization strategy that they need and find ways to optimize it.
How do you do this? Look at what you have done and assess it.
Many companies launched digitalization projects by focusing on eliminating paperwork. They accomplished this by digitalizing and then indexing documents on a network. As a result, users spent less time searching for paper documents and the organization reduced floorspace.
They then advanced into automating other internal operations. In some cases, RPA (robotic process automation) was used to eliminate the manual rekeying of information into multiple systems that could not be easily integrated. In other cases, business processes were redesigned with automated decision-making and workflows. This saved employees time, and reduced the need for employee training.
Now is the time to assess the returns on those investments to see if they are still delivering value. In other words, is the organization continuing to meet or exceed its efficiency and cost reduction goals?
All companies can improve their payback from digitalization projects by looking at past successes and failures, and by setting attainable and value-added ROIs. At the same time, it's important to remember one of the key reasons that digitalization projects falter: employee pushback.
Never Forget Digitalization is About People
An automated consumer self-service portal needs human access via chat, email or phone when the robot isn't good enough to resolve an issue. In an internal operation, like a fully automated manufacturing assembly line, digital assets can fail. What happens then? Can a manual process step in to do the work while the digital asset is being repaired? Finally, there are the burning questions in employees' minds as they see digitalization advance: "What will happen to me? Is my job going to be eliminated?"
Most digitalization processes require human intervention at some point if digitalization is to be fully optimized. From IT and business standpoints, this means that human-machine interfaces must be thoughtfully designed and tested to assure that they work in practice, and that there are manual failovers if automation fails.
As for employees' employment concerns and pushback, CEOs, CIOs, other C-level executives and middle managers can ease these issues if they develop an overall digitalization plan that they share with employees. They can assist employees by retraining them for new or changed jobs. If there are employees who stand to lose their jobs, companies can help them by assisting them in securing employment elsewhere.
All of these steps require a unified effort among executives, human resources and department heads. They can and must be done if companies want to get the most out of their digitalization investments.
What to Read Next
Interim CIOs Favored as Organizations Seek Digitalization Push
CIOs Shift Out of Reactionary Mode
Ineffective Change Management (or the Short Shelf Life of Some CIOs)
Never Miss a Beat: Get a snapshot of the issues affecting the IT industry straight to your inbox.
You May Also Like
---