Location Counts When It Comes to IT Salaries
Location Counts When It Comes to IT Salaries
Education, skills, certification and experience all have an impact on IT paychecks, but so does where you live and work.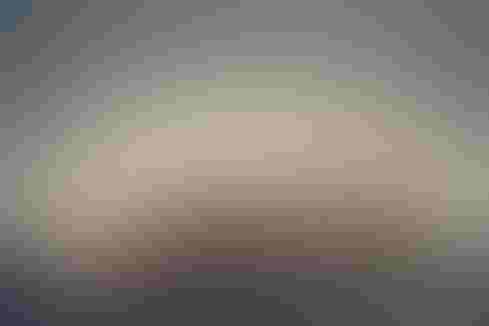 Where in the U.S. will you find the highest paid IT professionals? California? New York? Guess again. Try Connecticut and Massachusetts.
According to the 2018 IT Skills and Salary Report, released last month by IT training firm Global Knowledge, IT salaries vary significantly depending on which part of the country one lives and works in. For IT professionals in the continental U.S., the average salary ranges from a high of $100,692 in New England to a low of $79,406 in the East South Central region.
Yet average salaries in regions and states fail to tell the entire story. The main reasons why IT salaries are higher in some locations than others are the cost of living and the condition of the employment market in each area, particularly in major cities. "Larger cities often have a much higher cost of living and a higher demand for skilled professionals," noted Jim Johnson, a senior vice president at staffing firm Robert Half Technology. "With so many companies in larger cities like Seattle, San Francisco, New York, and Boston competing for top talent, they need to offer higher salaries to attract professionals to their organization and retain their employees."

Robin Schwartz
In areas with a high cost of living, job candidates can generally expect all salaries to be higher than areas with low costs of living, noted Robin Schwartz, managing partner of MFG Jobs, an online job search service. "However, in geographic areas with tight IT labor markets, IT salaries maybe impacted even further."
Experience counts
Regardless of location, experience surpasses all other factors when it comes to IT salaries, said Charles Grau, CIO of IT services provider United Data Technologies. "Someone with certifications, but without the real-world experience, does not necessarily have the acumen to get through real-life issues," he observed. "This is key, because it's not a matter of if issues will emerge, it's a matter of when they will arise."

Charles Grau
Skills, certifications and experience level all have an impact on compensation. "However, they may be based more on industry trends than geographic location," Johnson explained. Certifications show that a professional is dedicated to keeping their skills current and advancing their career. "And employers notice — workers with in-demand certifications and skills may see a salary increase of about five to ten percent," he noted. "For example, an IT security professional who has the latest security certifications and has senior-level experience is going to see higher than average salaries wherever they go."
In some geographic locations, companies are vying for the top talent in the market, a factor that often leads to an increase in IT salaries, Schwartz said. "Companies have to stay competitive with one another to attract (desirable) candidates."
Time to move?
IT professionals considering a move to new region need to ponder several variables before making a final decision. "Remember, if a city generally has higher IT salaries, it likely has a higher cost of living, too," Johnson explained. "If the opportunity would also provide you with more interesting work, career growth or a better work-life balance in addition to an increased salary, it's important to be open to the move."

Jim Johnson
The decision to move to another location should never be entirely based on how much an employer is willing pay, observed Mehul Patel, CEO of Hired, an online job search service. He said IT professionals need to ask themselves two basic questions: Does the company's goals match yours? Are your interests and passions aligned with theirs? "Choosing where you work is the second most important decision someone will make in their life next to choosing their life partner, so it's important to consider all factors when choosing a place to work," he noted.
Calculating compensation
Whenever an employer moves an IT professional to a new city, part of the relocation process should include revisiting compensation, Johnson stated. "The employee should see the cost of living for their new location reflected in their salary."

Mehul Patel
Yet calculating a transferee's new salary isn't as straightforward as it may appear. "You may, for example, have an individual who is moving from an area that has a higher cost of living, such as Metropolitan New York, and is moving to Texas, where the cost of living is less," Grau said. "In this case, the typical practice dictates that their pay is not reduced, because you want to invest in your people and not penalize them for moving to where the need is located."
When determining salary expectations, candidates should use third-party compensation data that takes skills, years of experience and geography into account. "Your goal is to be paid a fair market rate, which will vary from city to city," Patel observed. "So, if a tech worker is moving to San Francisco from a less expensive city, like Austin or Denver, they should expect an increase in salary because the market rate for their skills and experience is higher in San Francisco."
Top 5 States by Salary
Connecticut - $105,327
Massachusetts - $98,722
Maryland - $98,268
New Jersey - $98,028
Virginia - $97,868
Bottom 5 States by Salary
West Virginia - $63,392
New Mexico - $62,907
Arkansas - $59,911
South Dakota - $58,876
Alaska - $52,576
Source: The 2018 IT Skills and Salary Report, Global Knowledge
Learn more about IT salary and career trends, check out these related articles:
10 Hottest Job Skills for Young IT Workers
15 Best Places to Work in Technology
10 Most In-Demand Programming Languages of 2018
15 Highest-Paying Tech Jobs for 2018
Never Miss a Beat: Get a snapshot of the issues affecting the IT industry straight to your inbox.
You May Also Like
---