Lockheed Consolidates DISA Network Centers
Lockheed Consolidates DISA Network Centers
Defense tech firm plans to streamline DISA's global network by closing two European operations and technology centers.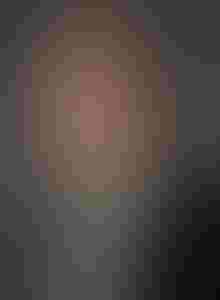 Angela Heise, VP of enterprise IT solutions at Lockheed Martin.
White House Maker Faire: 10 Cool Inventions
White House Maker Faire: 10 Cool Inventions (Click image for larger view and slideshow.)
To help streamline the Defense Information Systems Agency's global network, the Defense Information Systems Network (DISN), Lockheed Martin is in the process of consolidating its operations and technology centers from four to two.
The project is Phase Two of Lockheed's Global Services Management-Operations (GSM-O) contract, which DISA awarded in 2012, and which has a potential value of up to $4.6 billion over seven years. "We're reducing the size of [DISA's] footprints in Europe," says Angela Heise, Lockheed's VP of enterprise IT solutions. "It's expensive to have people in Europe."
Part of the physical consolidation is to facilitate the convergence, or alignment, of tools and processes, Heise explains, in keeping with the Defense Department's Joint Information Environment. The JIE is intended to create a common information and operations environment for all military services and agencies, providing cost savings, operational efficiencies, and improved security.
"Users [will] have the exact same experience, techs will have the same tools wherever users are calling from," she says.
[The Securities and Exchange Commission finds a winning strategy in its move to the cloud. Read Cloud Improves SEC's Bottom Line.]
The converged centers will be at Scott Air Force Base in Illinois and Hickam AFB in Hawaii. The facilities in Bahrain and Germany will be closed. Overall staff headcount will be reduced, with some employees transferred to the expanded facilities and a handful of staff staying in the old locations. "We'll keep mission support teams [in-country]. They have relationships with the local telecom carriers," she said.
Transferring operations to the two remaining locations will be complete by the third or fourth quarter of this year, according to her. "Our primary focus throughout this convergence is keeping network operations free from interruptions, and that means ensuring users experience no change in service, whether they're in the Eastern or Western Hemisphere," she says. "Any hardware or software being relocated or installed [will] be done strategically to support the new converged enterprise approach."
Lockheed is beginning to look ahead at what comes next. "[There were] 10 major innovations we'd originally bid -- we're focused on closing those out," Heise notes. "One the community will see later this year is a storefront -- a way to do network services in a user-friendly manner, kind of like Amazon services. I believe that will help facilitate the [military] services."
NIST's cyber security framework gives critical-infrastructure operators a new tool to assess readiness. But will operators put this voluntary framework to work? Read the Protecting Critical Infrastructure issue of InformationWeek Government today.
Never Miss a Beat: Get a snapshot of the issues affecting the IT industry straight to your inbox.
You May Also Like
---