Looking to Cut Your Budget? Don't Skimp on Innovation
Looking to Cut Your Budget? Don't Skimp on Innovation
As companies continue to feel economic pressures in the new year, budget cuts may be inevitable, but skimping on IT can hinder growth.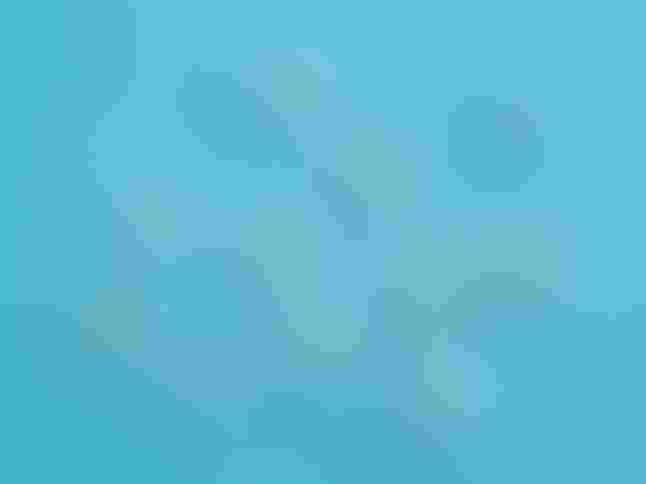 Cagkan Sayin via Alamy Stock
With no end to the recessionary pressures in sight, CIOs are charged with reevaluating costs and priorities to better protect businesses and prepare for what may lie ahead. Adjustments often include cost-cutting, as every effort is made to shore up the bottom line and ensure lean operations.
Regardless of pressure to curb spending, a Gartner survey shows that technology investments are likely to be spared with 80% of leaders saying they plan to increase digital investments this year.
Bolstering tech offers protection against inflation, which can be a powerful way to solve problems brought on by a recession, sustain growth, create efficiencies, and manage talent challenges. These benefits can provide game-changing advantages to organizations amidst an economic downturn.
Here's a closer look at a few of the most powerful benefits technology, including cloud-based and AI-driven solutions, can provide and why opting to thwart digital transformation efforts in a recessionary environment could be harmful to business.
Investing in Technology Directly Impacts Performance
AI and cloud computing rank as top investment picks for CIOs surveyed for Info-Tech Research Group's CIO 2023 Priorities report. It's for good reason, as cloud and AI-driven products can transform nearly every area of business, from customer service to marketing to supply chain management and security.
These tools enable organizations to keep up with their competition and meet customers' evolving demands. They drive performance by analyzing and providing access to valuable data and insights, strengthening business strategies, and reducing the likelihood of missteps.
Innovation also enables organizations to do more with the added benefit of improving customer service and support. Chatbots liberate customer service reps from responding to mundane requests, as machine learning algorithms and predictive data analytics can help them to promptly respond to customer needs and make suggestions for additional products or services.
With more time and better access to insights, employees can help identify areas of concern, such as a weak spot in their supply chain that could cause future issues. They can also leverage data to spot new opportunities: for instance, a need for new products or services, helping to steer their organizations toward a more lucrative future.
Technology also offers future proofing practices by cutting costs. Cloud-based software reduces the need for paper, and, in turn, can limit the need for headcount and overhead. For example, instead of renting office space and paying for postage to mail payments to suppliers and vendors, businesses can rely on automated solutions that allow their employees to manage financial work remotely and issue faster, more secure e-payments in place of paper checks.
Innovation Offers Solutions To Help Organizations Navigate Pressing Challenges
In addition to fighting against inflation, technology helps organizations manage people hurdles, including a record-high talent shortage and industry layoffs.
By replacing manual tasks, automation can help reduce workloads and the need for additional headcount to manage to dos. It also serves as a powerful retention and hiring aid by creating more satisfying work for employees, providing flexibility, enabling hybrid work arrangements, and opening up wider talent pools by removing geographical hiring barriers.
While many companies are struggling to retain and hire employees, some are navigating the need for layoffs and are doing so without visibility. Automation offers this through data analytics and development tools that help leaders better predict which skills their organization will need in the near future and also can help them map out current employees' skill sets so they aren't letting go of the wrong people.
Committing to Digital Transformation Provides Agility and Competitive Advantages
Organizations that accelerated their digital transformation to ensure business continuity during the pandemic are now recognizing that technology investments are critical to their long-term success.
Ninety-two percent of tech decision makers at major companies, surveyed in a 2022 report from NewVantage Partners, said that they are seeing significant returns on their AI investments and are increasing their AI budgets as a result.
Continued cloud spending is also expected to climb -- Gartner projects global IT spending to grow by 5.1% to $4.6 trillion in 2023, driven by an 11.3% increase in investments in cloud applications.
While ramping up investments in technology, such as AI and cloud computing, may seem counterintuitive during cost-cutting times, companies simply can't afford to put digital transformation on hold. They can't compete with tech-forward competitors if they are reliant on time-consuming, manual processes, and outdated technology.
Advanced technology gives them the agility they need to weather economic tides, providing cost-saving efficiencies by enabling people to do more with less. It can offer CIOs with solutions to address their most pressing business challenges, from inflation to hiring hurdles, providing valuable insights, and empowering employees. As the current economic downturn persists, technology investments made today will strengthen businesses and set them up for more lucrative futures.
Never Miss a Beat: Get a snapshot of the issues affecting the IT industry straight to your inbox.
You May Also Like
---