Make It or Break It: 3 Tech Implementation Trends to Watch
Make It or Break It: 3 Tech Implementation Trends to Watch
Turn the challenges that the pandemic has presented into new opportunities for your organization. Here are a few areas to consider.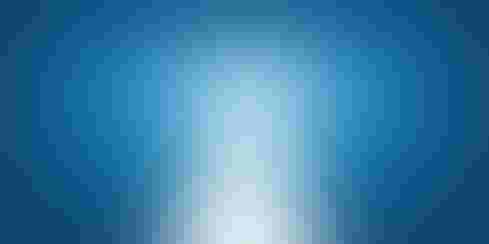 Image: bagotaj - stock.adobe.com
I get to see firsthand how COVID-19 is creating challenges as well as opportunities for leading companies in tech and engineering industries. Drawing on the valuable learnings from those conversations, let me outline three tech implementation trends that I see gaining a lot of traction right now -- and even picking up speed -- as we pivot to the next phase of the global pandemic.
1. Network architecture
Let's kick things off with SD-WAN architecture. This is a no-brainer.
For the uninitiated, adopting SD-WAN architecture is a simple way of providing a virtual WAN architecture through which your businesses can flexibly connect users to applications. Critically, it's a way of doing so safely and securely with significant speed -- more so than most alternative approaches.
COVID-19 has been called "the epitome of an SD-WAN use case," and with good reason. Looking ahead, I expect all this interest to intensify. SD-WAN architecture is going to be the next-generation network solution of choice for CIOs and CISOs at best-in-class companies across the board, so if you haven't started making progress in this direction, now's the time.
2. Agile remote workforce solutions
Given the speed with which we've all had to adapt to the "new normal," it's worth reflecting on how radically novel a lot of that adaptation has been. Remote work is a case in point.
Prior to the COVID-19 outbreak, in fact, only around one in five companies believed they had the infrastructure in place to support mass remote working. And yet, what have we seen? To date, an estimated 37% of organizations have managed to successfully implement mandatory, company-wide work-from-home policies.
That's a positive reminder of the baseline organizational agility at competitive companies today. Now that we know more about what the new world of work looks like, however, it's also time for companies to double-down on enhancing their remote work capabilities.
More than anything, I expect forward-looking technology leaders will be keen to explore remote workplace solutions that can deliver on the following three value pillars:
Expanding geographical coverage to support customers and users across disparate geographic regions

Tapping into more diverse and engaged workforces

Improving employer branding by demonstrating commitment to future-looking tech and an innovative workforce
Organizations that can move the needle on all three will have an edge on competitors -- and be ready to strategically ramp up or down, depending on what tomorrow brings.
3. Internet of Things (IoT) 
Turning to the IoT space, among the many salient consequences of the global pandemic have been widespread manufacturing shut-downs, unforeseen supply chain interruptions and unpredictable availability for connected products -- all of which have led net demand to tumble. All told, in fact, the addition of new IoT devices is forecast to fall by 18% in 2020 on the whole.
That said, many of the most valuable IoT applications at present represent areas of long-term business investment that are effectively "COVID-19 proof." Take asset tracking, inventory management and condition-based monitoring, for example. Organizations that have already invested in these areas recognize the big-picture value of their investment, and they will likely look to continue to evolve their capabilities in both the near- and long-term future.
One final area where IoT is poised to drive a lot of innovation, and correspondingly increase demand, deserves mentioning: onsite "deep cleans," disinfecting and other essential hygiene services. Already, a slew of companies are off to the races building IoT-connected, self-driving robots that can more effectively sterilize and clean physical spaces than human workers, who would be at elevated risk of exposure, while reducing the risk of future exposures for staff members and customers as well.  
As temperatures cool in the northern hemisphere during the fall and winter, look for overall industry investment in IoT applications to begin to turn the tide -- and more closely resemble pre-COVID-19 levels as time goes on.
Key takeaways
From next-generation network solutions to cutting-edge IoT, tech implementations like the ones I've touched on are going to be make-or-break focus areas for organizations, particularly with all of the focus on transformation right now. To be sure, COVID-19 has hit us all hard and created the impetus for large-scale change as never before. But viewed in a different light, it's provided a vivid illustration of the powerful ways that strategic challenges can be catalysts for organizational changes -- and unlock powerful new capabilities in their wake.

With nearly two decades of professional staffing and management consulting industry experience, Graig Paglieri is responsible for overseeing the day-to-day operations and strategic direction of Randstad's Technologies and Engineering brands. Additionally, he leads Randstad's central delivery team, whose charge is to develop disruptive and industry-leading delivery capabilities and technology-enabled business models. Graig started his career with the U.S. Marine Corps, which enhanced his leadership capabilities, decision-making and dexterity -- skills he makes good use of today.
Never Miss a Beat: Get a snapshot of the issues affecting the IT industry straight to your inbox.
You May Also Like
---