Managing FOMO While Working Remotely
Managing FOMO While Working Remotely
Remote work and communication styles that arise with it will not disappear after the current pandemic concerns ease. Here's how IT teams can play a vital role in managing this.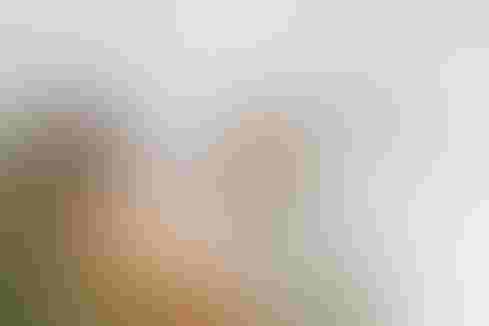 Image: rh2010 - stock.adobe.com
So many professionals across the US has adopted WFH -- work from home -- as a response to the pandemic. But working remotely has opened the potential for social media trend Fear of Missing Out (FOMO) to take place in a business environment. IT teams can play a vital role to manage FOMO and keep organizations moving while adapting to this isolating way of working.
FOMO is an anxious feeling of being left out of other people's lives. It occurs while viewing social media commentary and posts from other people. Studies and discussions have linked FOMO to a self-feeding pattern in social media usage. People want to connect to other people's thoughts and feelings through Facebook post, TikTok videos, and Tweets. Instead, social media profiles can inadvertently display posts that invoke comparisons and depressed feelings over one's perceived failure to live up to the lifestyle implied.
FOMO while working can be particularly hard to detect. For everyday people, face to face communication has extended to video interfacing on social media platforms. The evolution of webinars like Zoom and collaboration apps like Slack have extended that communication medium into standard business activity. 
Ongoing communication means professionals are continuously interpreting verbal and physical clues and frequently weighing reactions to information shared from afar. Stress rises, particularly on development projects with revenue at stake. Such rapid dynamics of doing business can make people feel as if they are on an FOMO treadmill to keep pace with tasks and look professional while doing it.
Two tech trends
Managing FOMO while WFH requires an appreciation for tech trends that have coalesced. The first trend is influenced by the state of digital media and how digital content is managed. The foundation of digital workflow was constructed on browsers serving documentation to the user.  A person conducting a search online, for example, receives a webpage or a PDF relevant to the user's query. Digital device innovations have introduced new kinds of interfaces and allowed new uses for media, as well as elevated the context in which media like video and data are used.    The bevy of choices changed how people receive and respond to information, creating multiple communication choices, multiple ways to stay connected, and potentially multiple influences for FOMO.
The second trend is the growth of professionals who have had broad yet varying levels of exposure to programming-related skills. Webinars and courses offer knowledge that was once reserved for universities and colleges, expanding the availability to people for learning data and programming techniques. The result is that everyone has various technical prowess and specific experiences, raising the need for teams to coordinate those capabilities among colleagues.
Thus, in today's working environment IT departments face different anxiety levels among professionals but with an obscured management view that comes with remote work. The various apprehensions can lead to productivity hang-ups or overlooks of emerging mental health concerns among team members. Over the years I have seen similar concerns among my remote clients. Many issues were certainly much more personal than just a simple analytics question.
Positive reinforcement
IT teams can relieve some anxiety by highlighting positive tactics colleagues accomplished. With development teams employing a wider variety of skills, and more product development reflecting iterative work, IT teams should usually ask colleagues the steps they used, and the knowledge, skill, or tools used that lead to the issue. Sometimes asking about what lead into an issue can help people understand that although they did run into a problem, they are making better progress on a task that what they thought. That positive feeling can diminish any inadequacies as well as solve the ticketed issue.
These discussions can naturally feed into advanced workflow frameworks such as CI/CD. Within continuous integration, a team is looking to automate build and test workflows. But doing so also means identifying which parts of a workflow should be automated and understanding individual contributions to the workflow. A few years ago, Google Cloud Summit in Chicago displayed an insightful tweet from Kelsey Hightower, a highly regarded developer advocate for Google, that highlighted people's workflow against being integrated into a CI/CD operation.  Hightower stated: "There is no single continuous integration and delivery set up that will work for everyone."
An IT team can help development and management groups assess the waterfall impacts of individual workflow on advance frameworks like CI/CD, then identify where organizations can adopt best practices. An organization must manage "hot fixes" among development teams with a consideration of the overall impact to available resources. Too often, side projects consume resources that need to be dedicated to more urgent goals. IT teams can help individuals highlight iterative problem solving that are effective. Affirmations that speak to good individual decisions on projects can be woven into explanations that address individual needs and show meaningful empathy that ultimately alleviate worries of lagging behind other individuals on a project.
COVID-19 has brought an unprecedented shift in lifestyle, both at home and at work. In fact, Gartner revealed that 74% of surveyed CFOs intended to shift at least 5% of their on-site employees to remote work permanently. Remote work and communication styles that arise with it will not disappear after the current pandemic concerns ease. Thus, the structure for team communication while remote is paramount for keeping projects moving ahead.  
Leveraging a healthy discussion with development teams can help people feel less alone when working remotely to achieve result. It is a great way of letting business teams experience FOMO while moving forward.
For more coverage on IT's response to the COVID-19 crisis, start here:
Never Miss a Beat: Get a snapshot of the issues affecting the IT industry straight to your inbox.
You May Also Like
---