Manufacturers: Disrupters or Disrupted?
Manufacturers: Disrupters or Disrupted?
Take a portfolio approach to digital transformation in manufacturing.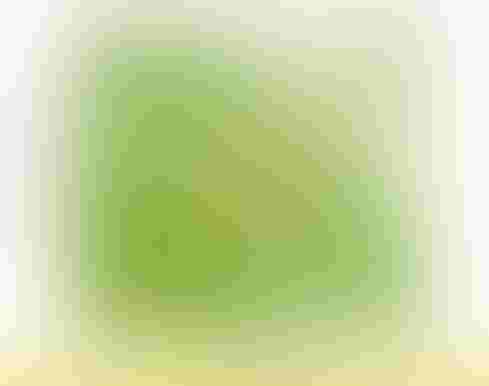 Example of a portfolio approach to digital transformation
Digital disruption took its time reaching the manufacturing sector, but now that it's here it will likely sweep through with a vengeance – just as it has in every other industry it has touched. Even the largest, most successful companies are vulnerable.
Since 1960, the average number of years companies manage to stay in the Fortune 500 has fallen by almost two-thirds, from 56 years to 19. And digital disruption only adds to the pressure. Many of today's digital start-ups reach a market capitalization of $1 billion in less than two years, an unprecedented pace that gives them the resources and scale to threaten even the largest, most dominant incumbents.
In retail, for example, online and mobile shopping have quickly become the rule rather than the exception, giving rise to dominant new players and new business models that challenge the very existence of established retail giants and leading many to dramatically restructure their businesses around digital and multi-channel operations. Moreover, a recent Deloitte study found that digital technologies influenced 56% -- or $2.1 trillion -- of in-store retail sales in 2016, meaning that even traditional channels are not immune to digital's impact.
Digital transformation in manufacturing
Digital disruption and digital transformation are quickly climbing to the top of the C-suite agenda for manufacturers around the world. Digital technologies and related innovations provide the catalyst for disruption, enabling new business and operational models that sit at the convergence of digital and physical -- giving rise to the digital manufacturing enterprise.
Leading companies have already begun investing heavily in digital initiatives, and their efforts touch every aspect of the manufacturing business – focused around three broad digital transformation categories that we call the 3Cs: Core, capture, and create.
Core encompasses all of the basic elements a manufacturer needs to operate effectively, including processes, digital systems, talent, and governance. Digital transformation is having a major impact on all these areas. In particular, companies across the manufacturing landscape are installing new commerce solutions and extending mobile solutions to the field. They are also connecting assets to the cloud, revamping their web sites, and recruiting data scientists. These core initiatives aren't limited to traditional companies trying to get caught up on digital. Even digital first-movers are reinvesting here to modernize their digital operating models and improve their agility.   
Capture revolves around the customer experience. These days, there is growing evidence that customer experience is the primary way for a manufacturer to differentiate itself, especially in commodity businesses where product differentiation is difficult or impossible. Thanks to digital technologies, commodity manufacturers are now able to offer a superior and differentiated customer experience. For example, some car companies have begun harnessing the power of artificial intelligence to create a more personalized driving experience to differentiate their brands. Meanwhile, a growing number of manufacturers with large distribution networks are investing in partner relationship management (PRM) tools to create a better selling experience for their partners.  
Create is a strategic activity that focuses on using digital technologies to enable new revenue streams and business models. For example, United Technologies Aerospace Systems (UTAS) recently launched its OpsInsight platform that connects pilots to their airplanes in order to optimize operations before, during, and after a flight. Once known exclusively as an avionics hardware manufacturer, UTAS now has the potential to create new subscription revenue streams from its flight data, analytics, and mobile solutions. Similarly, global automaker Daimler is now getting into mobility as a service business model through its Moovel Group, providing consumers with a pay-per-use app to plan their urban commutes.     
Beyond the 3Cs
In most cases, manufacturers that are pursuing digital transformation today are doing so through focused initiatives within each of the three Cs. This narrow approach is entirely understandable, since it focuses on addressing clearly identifiable needs and opportunities within the business. Also, the mere fact that a manufacturer is already taking decisive action on digital transformation likely puts it at the front of the pack. However, a narrow approach to transformation can also lead to inefficiencies, disconnects, and missed opportunities.
For example, a company might have a marketing team focused on digitizing the customer experience to capture more customers, while a corporate strategy team works hard to create new business models and revenue streams, and the IT organization diligently updates the company's core systems and processes with the latest digital technologies. Each of these focus areas is valuable and worth pursuing in and of itself. However, if the capture team designs a new customer experience that doesn't take advantage of the company's new core digital infrastructure, both initiatives are marginalized. The same is true if the company's core infrastructure and customer experience are not capable of supporting its new digital business model.
A coordinated portfolio approach can help eliminate these kinds of alignment problems. It can also help ensure a company's investments in each of the 3C areas fit its current level of digital maturity. For example, a digitally immature company with a non-digital core should probably boost its capabilities in that area before embarking on ambitious initiatives to reinvent the customer experience or create new business models. On the other hand, a company with a strong digital core will likely achieve greater financial returns and competitive disruption by shifting its focus to the other two areas.
Disrupter or disrupted?
If manufacturing is anything like other industries, the impact of digital disruption will be breathtaking both in speed and scope. Companies that aren't keeping pace with the rest of the industry are by definition already falling behind. What's more, even companies that are ahead of their industry peers face a very real risk of disruption from outsiders. Digital disruption often blurs the lines between industries and creates an entirely new basis of competition. Companies that don't strive to be their own disrupters may soon find themselves disrupted -- and it can happen faster than they think. Now is the time for bold, coordinated action.
Jeff Hood is Principal, Deloitte Digital, Deloitte Consulting LLP
Never Miss a Beat: Get a snapshot of the issues affecting the IT industry straight to your inbox.
You May Also Like
---