Marriott Pays $600,000 For Jamming WiFi Hotspots
Marriott Pays $600,000 For Jamming WiFi Hotspots
Marriott International has agreed to settle an FCC complaint regarding blockage of guests' WiFi hotspots.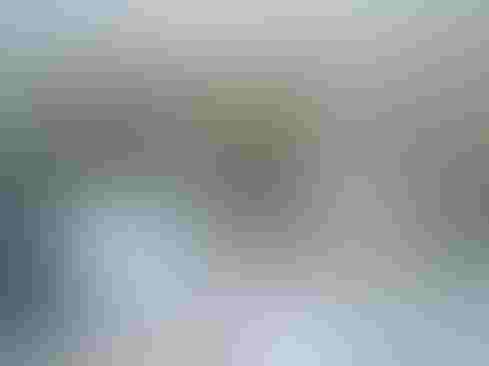 Cubicle Sins: 10 Coworkers Who Drive You Crazy
Cubicle Sins: 10 Coworkers Who Drive You Crazy (Click image for larger view and slideshow.)
Marriott International has agreed to pay a $600,000 penalty for jamming guests' mobile WiFi hotspots at a hotel and conference facility in Nashville, Tenn.
In a consent decree filed with the Federal Communications Commission, Marriott acknowledged that "one or more of its employees used containment features of a Wi-Fi monitoring system at the Gaylord Opryland to prevent consumers from connecting to the Internet via their own personal Wi-Fi networks."
At the same time, the FCC says, the hotel was charging consumers, small businesses, and exhibitors from $250 to $1,000 per device to access Marriott's WiFi network.
"Consumers who purchase cellular data plans should be able to use them without fear that their personal Internet connection will be blocked by their hotel or conference center," said Travis LeBlanc, chief of the FCC's enforcement bureau, in a statement. "It is unacceptable for any hotel to intentionally disable personal hotspots while also charging consumers and small businesses high fees to use the hotel's own Wi-Fi network."
Asked to elaborate on its WiFi management technology and to explain whether interfering with guests' WiFi was official policy or the unauthorized action of one or more employees, Marriott responded with an emailed statement:
"Marriott has a strong interest in ensuring that when our guests use our Wi-Fi service, they will be protected from rogue wireless hotspots that can cause degraded service, insidious cyber-attacks and identity theft. Like many other institutions and companies in a wide variety of industries, including hospitals and universities, the Gaylord Opryland protected its Wi-Fi network by using FCC-authorized equipment provided by well-known, reputable manufacturers. We believe that the Gaylord Opryland's actions were lawful. We will continue to encourage the FCC to pursue a rulemaking in order to eliminate the ongoing confusion resulting from today's action and to assess the merits of its underlying policy."
The FCC was unable to immediately provide details about the specific technology used by Marriott to block guests' WiFi hotspots.
Ruckus Wireless lists Marriott as one of several large hotel groups that have deployed its ZoneFlex WiFi management system. ZoneFlex has the capability to interfere with rogue network access points, as do other networking products, such as those from Cisco. Cisco defines rogue devices as those that share a network operator's spectrum but aren't managed by the network operator.
Cisco's documentation on "rogue containment" -- kicking people off your network or off neighboring networks -- notes, "Containment can have legal implications when launched against neighboring networks." Indeed, rogue containment conducted against someone else's network looks a lot like a denial-of-service attack, an act that could be prosecuted as a violation of the Computer Fraud and Abuse Act.
Ruckus Wireless did not respond to requests to confirm whether ZoneFlex is used at Marriott's Gaylord Opryland.
Willful or malicious interference with radio network signals is illegal under Section 333 of the Communications Act of 1934. Describing the fine as appropriate for the circumstances, a senior FCC official confirmed that the agency has become more interested in the public's ability to connect to the Internet as mobile hotspots have become more commonplace. The consent decree notes the "growing use" of technology that interferes with personal WiFi networks.
The FCC began showing a greater interest in jamming technology in 2007 when the trickle of enforcement actions against people selling illegal signal jamming devices became a deluge. There were 30 enforcement actions filed that year, compared to 0 in 2006, 3 in 2005, and 2 in 2004.
Two years ago, the agency established a tip line for people to report the sale of illegal cell phone, GPS, or other signal jammers (e.g. radar jammers). Having initially focused on sellers of jamming devices, the agency has stepped up its pursuit of individuals who use jamming devices.
The penalty for marketing jamming devices in the US is steep: up to $16,000 for each violation or each day of a continuing violation, and up to $112,500 for a single violation, seizure of the unlawful equipment, and criminal sanctions including imprisonment. But individuals who use jammers face stiff fines too: In April, the FCC found Florida resident Jason R. Humphreys liable for a $48,000 for operating a cell phone jammer during his commute to work over a 16-24 month period.
If the world wasn't changing, we might continue to view IT purely as a service organization, and ITSM might be the most important focus for IT leaders. But it's not, it isn't, and it won't be -- at least not in its present form. Get the Research: Beyond IT Service Management report today. (Free registration required.)
Never Miss a Beat: Get a snapshot of the issues affecting the IT industry straight to your inbox.
You May Also Like
---