Mercy Health Breaks Ground On Virtual Care Center
Mercy Health Breaks Ground On Virtual Care Center
Four-story 120,000-square-foot building will be first in the nation dedicated to telemedicine and remote monitoring programs, says Mercy Health.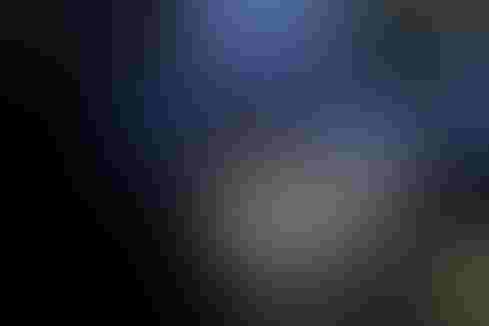 Dr. Sangita Aradhyula and Dr. Ashok Palagiri monitor a patient hundreds of miles away at Mercy SafeWatch in St. Louis, the nation's largest single-hub electronic intensive care unit.<br />(Source: Mercy Health)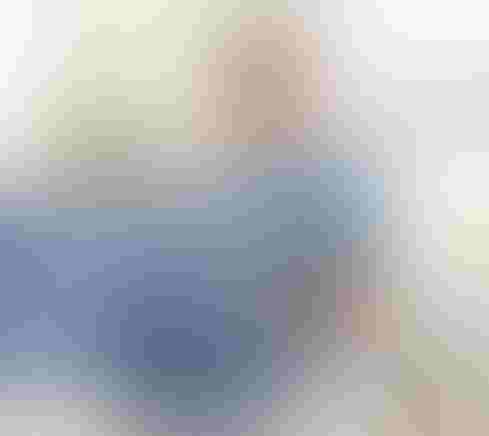 Healthcare Social Networks: New Choices For Doctors, Patients
Healthcare Social Networks: New Choices For Doctors, Patients (Click image for larger view and slideshow.)
Having rapidly grown its family of telemedicine services over the last eight years, Mercy Health is breaking ground on what it calls the first dedicated Virtual Care Center in the US, a $50 million building scheduled to open in 2015 where 300 doctors, nurses, specialists, and support staff will work solely on remote patient care.
Mercy estimates that the center will manage more than 3 million telehealth visits during the next five years, with a broad, possibly international geographic reach. A ground-breaking ceremony was held Tuesday for the four-story, 120,000-square-foot center in Chesterfield, Mo. The center will help Mercy expand the family of services that started in 2006 with the SafeWatch remote-monitoring service for intensive care units. Intensive care doctors, known as intensivists, are in short supply, but through video consultation, those on staff at the Mercy St. Louis hospital can make their expertise more broadly available. Nurses and other specialists provide additional remote support.
[Do providers fear getting short-shrifted? Read Donna Shalala: Distrust Hobbles Health Data Sharing.]
"We are the back-end support for bedside care," says Wendy Deibert, a senior member of the nursing staff who was one of the original members of the SafeWatch team. She now serves as vice president of Mercy Telehealth Services.
With access to a remote hospital's electronic health records system and monitoring devices at the bedside, "we're able to be the data miners and trenders [as to what is] going on," she tells us. Onsite nurses are needed as much as ever to attend to a patient's immediate physical needs, like assisting someone who needs help getting up to go to the bathroom. However, telemedicine gives onsite caregivers access to expertise they would not have otherwise, particularly in rural hospitals.
Figure 1: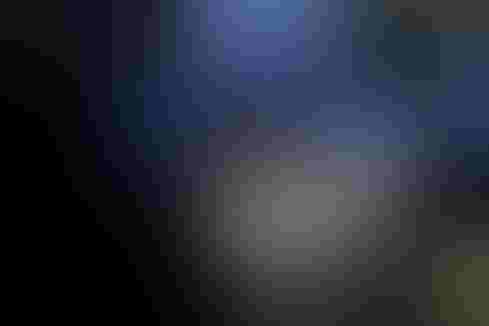 Dr. Sangita Aradhyula and Dr. Ashok Palagiri monitor a patient hundreds of miles away at Mercy SafeWatch in St. Louis, the nation's largest single-hub electronic intensive care unit.
(Source: Mercy Health)
The same principle extends beyond the ICU. For example, Mercy's Telestroke service makes a neurologist available to quickly assess the condition of a patient in a remote emergency room to determine whether that person has suffered a stroke and, if so, order the appropriate treatment. With a device such as an iPad, the physician can perform the diagnosis from home or the office, without necessarily having to come into the hospital.
Receiving a stroke diagnosis quickly, even if no local neurologist is available to make it, is critical because studies have shown stroke survival and recovery improve dramatically if a diagnosis is made within three to four hours. With a high-resolution video and access to the EHR, a doctor can see the dilation of the patient's eyes, review vital statistics, and make the right judgment --
something that occurred just recently with a farmer from Oklahoma. He got his diagnosis from a neurologist in St. Louis, who immediately ordered a clot-busting drug. The farmer was out of the hospital within the week, according to Mercy.
Mercy has also introduced a remote monitoring service for acute, inpatient care outside of the ICU, as well as telemedicine services for pediatric cardiology, sepsis prevention, and pathology. In addition to hospital-to-hospital telemedicine services, it has a team of nurses doing home health monitoring for more than 1,000 patients diagnosed with congestive heart failure. The latter is aimed at reducing readmissions and allowing patients to live longer, healthier lives.
Initially, telemedicine was a way for Mercy to stretch resources within its own health system, which includes 32 hospitals in four states: Missouri, Arkansas, Oklahoma, and Kansas. Now, telemedicine has grown into a business in its own right, with a family of services Mercy makes available to other hospitals and health systems, including some in states where it does not otherwise do business, such as South Carolina.
Figure 2: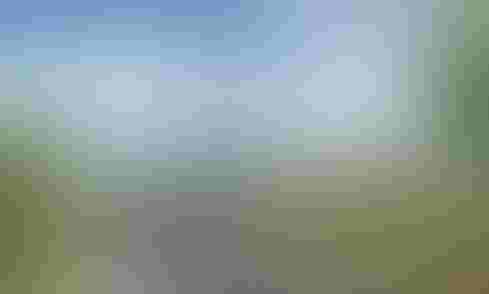 Artist's rendering of the Mercy Virtual Care Center.
Working across state lines complicates matters, given that states commonly require that care only be delivered by doctors and nurses certified to practice in that state.
"We live with those obstacles," Deibert says. In addition to cross-certification, doctors need to be set up with admitting privileges at remote hospitals, plus all the paperwork for government programs and private insurance. Universal certification would open the door to broader use of telemedicine services, but meanwhile Mercy is managing to make it work. Her goal is to offer services "not just within our walls, or within the United States, but to go beyond, go international."
Deibert says the biggest thing she has learned about introducing telemedicine technology is that "if you don't build a program around it, it will never develop." Rather than being too quick to introduce new technologies, it's important to integrate each one operationally and figure out its practicalities. For example, to avoid intruding on remote patients and caregivers, the virtual care team will sound a "doorbell" before opening a video connection to a patient's room.
"There's no instruction book out there to say, 'This is how you implement telemedicine' -- it takes some trial and error," says Deibert. "But it's amazing how, once you get started, your eyes begin to open to the possibilities."
Download Healthcare IT in the Obamacare Era, the InformationWeek Healthcare digital issue on the impact of new laws and regulations. Modern technology created the opportunity to restructure the healthcare industry around accountable care organizations, but IT priorities are also being driven by the shift.
Never Miss a Beat: Get a snapshot of the issues affecting the IT industry straight to your inbox.
You May Also Like
---