Microsoft CES Buzz: CEO Search
Microsoft CES Buzz: CEO Search
Microsoft remains publicly committed to outgoing CEO Steve Ballmer's vision. Is that discouraging his potential replacements?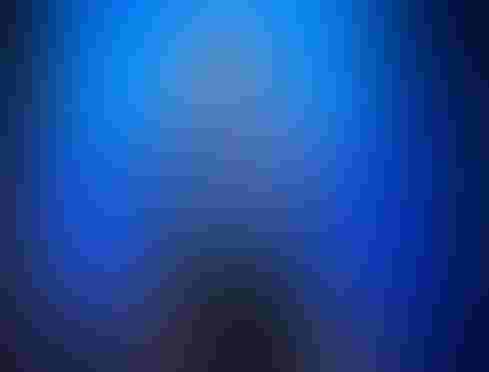 Outgoing Microsoft CEO Steve Ballmer takes the stage at the Microsoft Build Developers conference in June.<br />(Source: Michael Endler)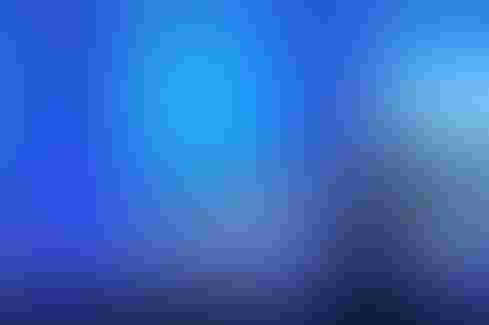 7 Mistakes Microsoft Made In 2013
7 Mistakes Microsoft Made In 2013 (Click image for larger view and slideshow.)
Microsoft usually makes news during the annual International Consumer Electronics Show in Las Vegas, but the buzz typically centers on Steve Ballmer or Bill Gates giving a keynote speech that sets the tone for the coming year's technology trends. That's no longer the case. Microsoft is playing only a background role at this year's show, and possible tensions in its ongoing CEO search are coming to the fore.
Ford CEO Alan Mulally, who has been perceived as a leading candidate since Ballmer announced his retirement plans in August, is no longer in the running, according to an AP report published this week. This technically narrows the list of possible successors, but reports continue to indicate that power struggles are playing out behind the scenes.
The Wall Street Journal reported Jan. 3 that at least some people who have been interviewed for the job are concerned they won't be able to lead effectively because of the sway held by Gates and Ballmer, who both hold seats on the Microsoft board. Since the CEO search began, the media has questioned whether the company's next chief will adhere to Ballmer's One Microsoft plan, especially its consumer-oriented aspects. Reports have suggested that some Microsoft investors are concerned about Gates and Ballmer's influence not only over the selection process, but also over the ability of the next CEO to implement significant changes, such as redirecting resources toward enterprise products.
[Microsoft moves to bolster its customer relationship management software: Microsoft Parature Buy: Think Self-Service CRM.]
How this alleged discontent is affecting the selection process remains unclear. Citing an individual familiar with the board's thinking, Reuters reported this week that Microsoft has narrowed its list to a "handful" of candidates and is close to appointing a leader. But the technology site Re/code, citing inside sources, predicts the process will stretch into February, partly because Gates's January schedule is packed.
Remaining contenders are thought to include former Nokia CEO Stepehen Elop (who joined the company after Microsoft purchased Nokia's device businesses), cloud and enterprise group vice president Satya Nadella, and several outside candidates.
John Thompson, the Microsoft board member leading the search committee, said last month that the company will announce its decision early this year. Thompson had previously said the board supports Ballmer's vision. However, in December, the website All Things D reported many workers are uncertain if the company's current leaders will stay once the new CEO is named. It's unknown how widespread these concerns are, but the departure of senior leaders would only complicate the ongoing reorganization efforts, regardless of who's in charge.
Investors pose another potential complication. Several prominent investors have reportedly expressed misgivings about the company's direction. ValueAct Capital Management, a hedge fund that bought more than $2 billion of Microsoft stock in 2013, has garnered particular attention. Microsoft agreed last year to grant ValueAct president G. Mason Morfit the option to join the company's board in 2014. ValueAct reportedly disagrees with Microsoft's ambition to build its own devices, and it remains unclear what kind of influence Morfit would have if he followed expectations and accepted a board seat. It's likewise unclear how the board would react if the next CEO began departing from the company's current trajectory.
Microsoft's partners are also sending mixed signals about the company's future. Recent Windows devices from HP, Acer, and Dell are more attractive and affordable than those that debuted alongside Windows 8 in 2012. But execs at many of these companies have spoken critically of Microsoft over the last year. Several are also branching out into non-Windows platforms. Some are producing desktops that run Chrome OS or Android.
Intel CEO Brian Krzanich paid some lip service to Microsoft in his CES keynote address by saying two-in-one tablet-laptop hybrids -- a major Intel marketing emphasis in 2013 -- will become more common this year. But Krzanich dedicated most of his attention to wearable devices. When he did discuss Windows, most his remarks involved Intel's "dual OS" plan, which allows computers to switch between Android and Windows 8 with the touch of a button. The subtext is that, though Microsoft and Intel still rely on each other, the Wintel years are over. Intel and others in the PC business seem unconvinced that Windows Store touch apps will become true competitors to iOS and Android, and they're adjusting their bets accordingly.
Michael Endler joined InformationWeek as an associate editor in 2012. He graduated from Stanford in 2005 and previously worked in talent representation, as a freelance copywriter and photojournalist, and as a teacher.
Incidents of mobile malware are way up, researchers say, and 78% of respondents worry about lost or stolen devices. But though many teams are taking mobile security more seriously, 42% still skip scanning completely, and just 39% have MDM systems in place. Find out more in the State Of Mobile Security report (free registration required).
Never Miss a Beat: Get a snapshot of the issues affecting the IT industry straight to your inbox.
You May Also Like
---