Microsoft Enhances OneNote for Mac, iOS
Microsoft Enhances OneNote for Mac, iOS
Microsoft continues its recent cross-platform emphasis with improved OneNote apps for Macs, iPhones, and iPads.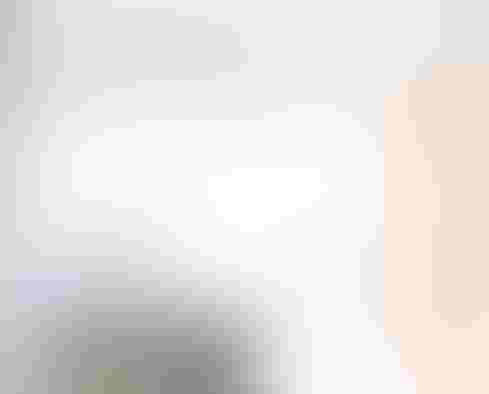 A PDF appears in printout view.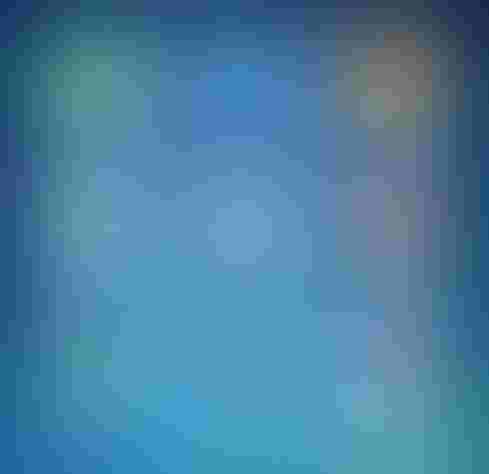 Microsoft Office For iPad Vs. iWork Vs. Google
Microsoft Office For iPad Vs. iWork Vs. Google (Click image for larger view and slideshow.)
Building on CEO Satya Nadella's newly installed emphasis on non-Windows products, Microsoft announced several updates Tuesday for OneNote for Macs, iPads, and iPhones. Aimed chiefly at Mac and iOS users who have Office 365 accounts, the updates add not only richer note-taking tools, but also better collaboration between Apple products and Windows PCs.
A part of Microsoft's Office suite, OneNote offers free-form note taking, including the ability to place text anywhere on the page and to insert and annotate links, PDFs, images, and other files. The app is organized in a binder-like format, with notebooks that contain tabs that contain pages. It is free across all platforms, but to collaborate and sync files across devices, you'll need an Office 365 account.
[Are iPads still the top tablets? Read Apple iPad Loses Tablet Market Share.]
Tuesday's additions are particularly crucial to the Mac version of OneNote. When it launched last March, it has lacked many of the features in the Windows editions. Education and enterprise Office 365 users previously couldn't use the Mac version to access notebooks stored on OneDrive for Business or SharePoint Online, for example, which made the app an arguable nonstarter for serious collaboration. Thanks to Tuesday's update, however, Mac users can now connect to these repositories, just as Windows users can.
"We want to make sure OneNote is available for everyone on every platform," David Rasmussen, group program manager for OneNote, told InformationWeek. "If someone has a Windows PC and an iPhone, or vice versa, we don't want to have a barrier to usage."
Tuesday's update gives Mac, iPhone, and iPad users another feature already available to Windows-based OneNote users: the ability to insert and view files such as PDFs, PowerPoint slides, and Word docs. Mac users can simply drag and drop files into their notes. On an iPad or iPhone, users have to press down on the file, such as an email attachment, and then select "Open in OneNote" from the resulting menu. PDF files can also be inserted in printout view for easier annotations.

A PDF appears in printout view.
Apple-based users can also view password-protected sections. This corrects an omission that limited the apps' use in security-minded environments. Mac, iPad, and iPhone users can now review and edit restricted notes and then relock the section when they's done. For added security, if the user forgets to lock the document, OneNote will do so automatically.
Microsoft rounded out the updates with a new feature that makes it easier to move elements within a page; an expanded copy-paste function that now support rich text, rather than just plain text; and the ability to send notes to collaborators both as PDF attachments, and in the message body of Outlook or Apple's Mail app.
The updates continue Nadella's focus on cross-platform products, which now notably include Office for iPad and the Enterprise Mobility Suite. Just last week, for example, Microsoft released OneNote for Amazon's Fire Phone and Kindle Fire tablet. The app is also available as a smartphone-optimized Android app, though it has not been released for the OS in tablet-specific form.
Microsoft isn't just releasing products; it's also working to update them frequently. When OneNote for Mac launched this year, many users complained that it lacked the Windows versions' mature features. But Microsoft acted quickly to address customer criticism. It added a host of features in a May, highlighted by support for printing, before adding the newest round of updates this week.
Rasmussen said that, to iterate so quickly, the OneNote team sometimes has to reallocate resources, because development for one version might be unexpectedly superseded by development for another. Even so, he said, a subgroup works for the most part on OneNote for Apple products, and it also operates within the single larger team.
OneNote for one platform has to look and feel familiar to users. At the same time, each version is also built around features unique to its native OS. Partly to facilitate this balance, "a huge amount of code is shared," Rasmussen said. "Ninety-four percent of code is common, shared code between Mac and PC platforms. That 6% is still a lot of code and [involves] unique aspects for Mac."
Microsoft's investing more resources than ever in software for Apple devices, but to Mac users relying on Office 365, Microsoft is still neglecting one of its cross-platform flagships -- Office for Mac. On Windows devices, Office 365 customers have access to Office 2013, the newest version. But Mac users are still stuck with Office 2011, which launched back in the fall of 2010.
Cybercriminals wielding APTs have plenty of innovative techniques to evade network and endpoint defenses. It's scary stuff, and ignorance is definitely not bliss. How to fight back? Think security that's distributed, stratified, and adaptive. Get the Advanced Attacks Demand New Defenses report today (free registration required).
Never Miss a Beat: Get a snapshot of the issues affecting the IT industry straight to your inbox.
You May Also Like
---