Microsoft Office For iPad: 8 Facts
Microsoft Office For iPad: 8 Facts
After years of rumors, Office for iPad could arrive before the end of the month. Here's what we know.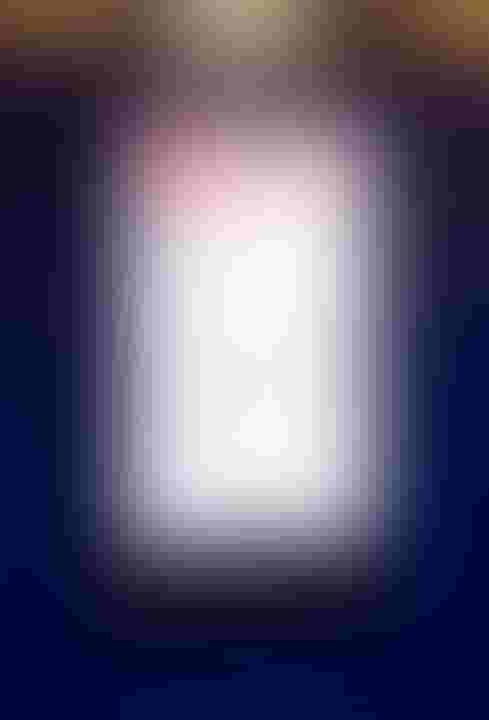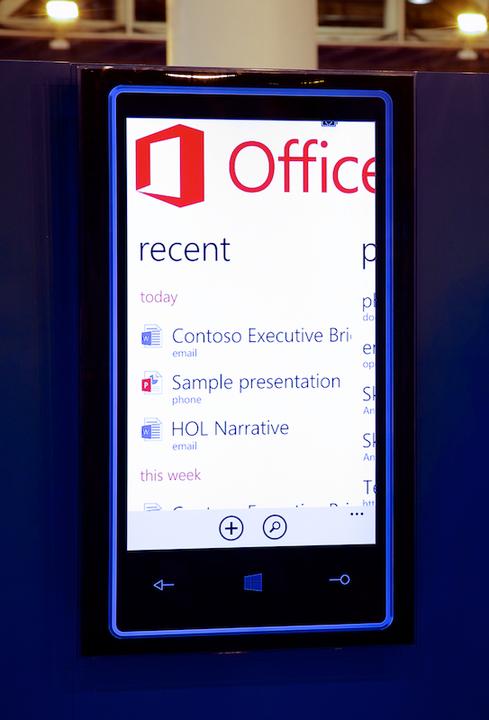 <b>Office for iPads could resemble Office Mobile.</b>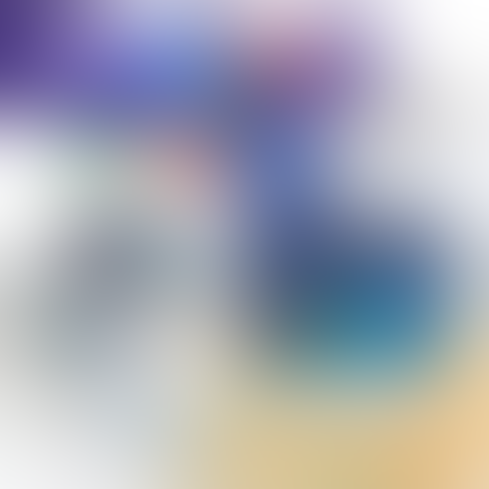 Windows 8.1 Update 1: 10 Key Changes
Windows 8.1 Update 1: 10 Key Changes (Click image for larger view and slideshow.)
A native version of Microsoft Office for iPads is the software equivalent of the Loch Ness Monster: rumored to exist, endlessly discussed, and stubbornly unrevealed. That could all change by the end of the month. According to multiple reports published late Monday, Microsoft will announce Office for iPad on March 27 at an event in San Francisco.
Will the much-anticipated release live up the hype? Here's what we know so far about Microsoft Office for iPad.
1. Office for iPad could be Satya Nadella's first major announcement as CEO.
Microsoft issued press invitations late Monday to a March 27 event at which new CEO Satya Nadella will deliver remarks "related to the intersection of cloud and mobile." Citing unnamed sources familiar with Microsoft's plans, Reuters, ZDNet, and The Verge each subsequently reported Office for iPad will debut at the event. A Microsoft representative told InformationWeek the company had no comment regarding the press conference's itinerary or forthcoming Office products.
[Microsoft's own Surface 2 tablet is now LTE-ready. Read Microsoft Surface 2 With LTE: Winner For Mobile Pros?]
2. Office for iPad could take cues from Office Mobile.
Office for iPad could resemble Office Mobile, according to The Verge. Office Mobile is already available for iPhones, Android smartphones, and Windows Phone devices, though only Windows handsets include the apps out-of-box, without an Office 365 subscription.
Figure 1: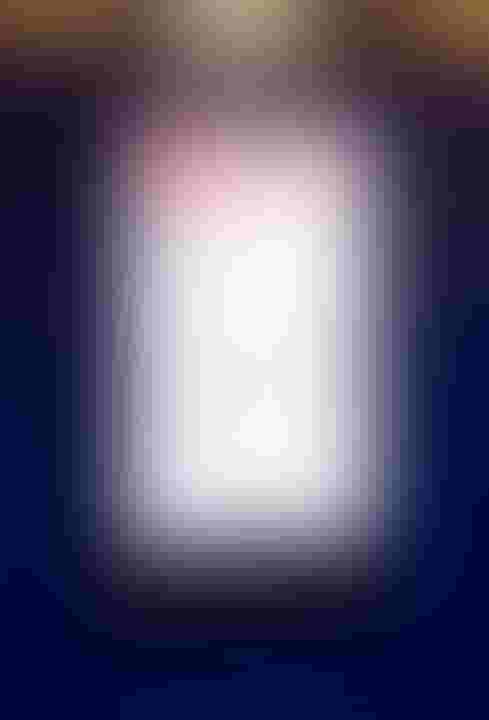 Office for iPads could resemble Office Mobile.
3. Office for iPad will earn billions, but Microsoft might have already left billions more on the table.
The notion that Office for iPad will earn billions is virtually beyond dispute; a union between the world's most popular productivity software and most popular tablet carries obvious appeal. That said, iPad users have already grown accustomed to free Office competitors, including Google Docs and Apple's iWork suite. Office boasts richer tools than any alternatives, but on a tablet form factor, a deep list of features is arguably less important than the right interface.
Gartner analyst Michael Silver told InformationWeek in an interview last month that Microsoft cannot simply transfer Office's desktop experience to a tablet. "To some extent, I need two applications for each [interface] I use: a touch-friendly one, and then a desktop one for more detailed work," he said.
Forrester analyst David Johnson agreed, pointing out that Office for iPad "needs to be strong in a few areas. What it does, it needs to do great."
Office remains the business standard, especially at larger corporations, and many enterprises will integrate Office for iPad because they've already signed up for Office 365. These forces alone guarantee the product a certain amount of success. But whether Office can be a game changer on the iPad depends on whether Microsoft can appeal to people outside its core corporate audience.
4. Office for iPad might require an Office 365 subscription.
Office for iPad might be available only with an Office 365 subscription, according to The Verge's sources. Last week's debut of Office 365 Personal triggered speculation that Office for iPad might be imminent, as the product announcement included ostensibly brand-agnostic references to tablet support. That speculation seems valid now, but it's still not clear if Microsoft also intends any standalone offerings.
5. Office for iPad could negatively affect Windows tablets.
Conventional wisdom has held that Microsoft is withholding Office for iPad, which some industry watchers claim has been complete for some time, in order to boost prospects for Windows tablets. This perceived strategy hasn't yet paid off, however, as Windows slates claimed less than 3.5% of the market in 2013. By opening Office to iPad users, Microsoft
might remove one of the incentives buyers have to purchase new Windows devices. This puts pressure on Windows tablets to stand more firmly on their own merits rather than attempting to piggyback on Microsoft's legacy products.
6. What about Android tablets?
So far, reports have focused on Office for iPad. That said, Office Mobile for Android smartphones was released last year shortly after Office Mobile for iPhones. It's possible Microsoft might debut Office for both iPads and Android tablets this month, but if the company reveals only an iPad version, chances are the Android equivalent will follow in short order. Android doesn't have the iPad's clout in the enterprise, but the platform is too popular, especially in emerging markets, for Microsoft to ignore for long.
7. What about touch-first Office apps for Windows?
Later this year, after releasing Office for iPad, Microsoft will debut touch-oriented versions of the software for Windows 8.1's Modern UI, according to ZDNet's sources. Given that an iPad-oriented version practically demands a touch-first UI, it's not clear how the Windows releases might differ. Microsoft execs have alluded to e-ink and voice input as innovations, in addition to touch, that could redefine Office. Microsoft might hope to protect its hardware goals by differentiating the Office experience on Windows tablets from the Office experience on iPads.
8. Microsoft might have more surprises in store.
Even before the latest Office for iPad rumor, Microsoft had telegraphed its intention to evolve its productivity suite for today's mobile, social workplace. It recently announced new collaborative features, for example, including Office Graph, a tool designed to anticipate user needs and automatically provide relevant information. The company has also integrated more advanced analytics capabilities into Excel.
What do these advances mean for Office on the iPad? As mentioned, Microsoft needs to deliver a compelling user experience, not just rely on its existing reputation. With its recent Office 365 announcements, the company seems to acknowledge an urgency to innovate. If that same attitude applies to Office for iPad, the company might actually silence some doubters. Then again, it might simply duplicate the iPhone's Office Mobile experience, just on a bigger screen.
But if Nadella does indeed dedicate his first public appearance as CEO to an Office announcement, he'll surely feel pressure to impress. Invitations to the March 27 prominently mention the cloud, suggesting Office for iPad could reveal new facets of Nadella's stated "mobile-first, cloud-first" strategy. His March 27 appearance must also set the tone for Build, the company's conference for developers, which begins in San Francisco on April 2. It is expected to feature the release of a Windows 8.1 update and Windows Phone 8.1, as well as a preview of Windows 9.
InformationWeek Conference is an exclusive two-day event taking place at Interop where you will join fellow technology leaders and CIOs for a packed schedule with learning, information sharing, professional networking, and celebration. Come learn from each other and honor the nation's leading digital businesses at our InformationWeek Elite 100 Awards Ceremony and Gala. You can find out more information and register here. In Las Vegas, March 31 to April 1, 2014.
Never Miss a Beat: Get a snapshot of the issues affecting the IT industry straight to your inbox.
You May Also Like
---