Microsoft's Productivity Story: Showtime For Nadella
Microsoft's Productivity Story: Showtime For Nadella
Give the Microsoft CEO credit for his articulate vision. Now comes the hard part: execution.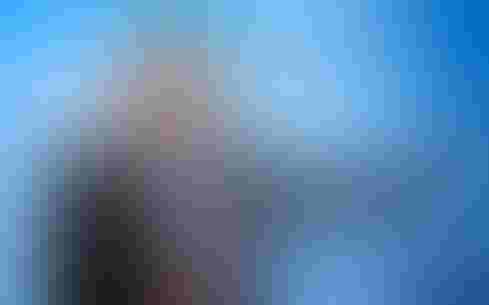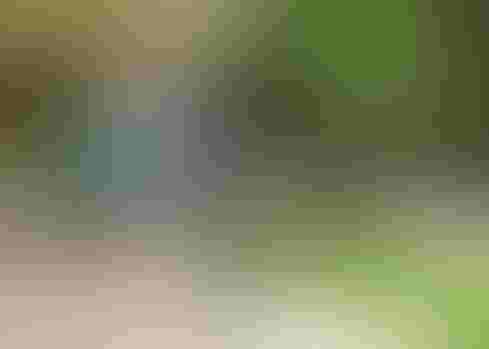 Apple-IBM Deal: 9 Moves Rivals Should Make
Apple-IBM Deal: 9 Moves Rivals Should Make (Click image for larger view and slideshow.)
No one can accuse Satya Nadella of keeping quiet during his first five-and-half months as Microsoft CEO.
Nor should anyone claim he's merely a caretaker, a company yes man who's just carrying out the bidding of a not-so-mysterious wizard behind the scenes. Last week kinda-sorta eviscerated that notion, from his 3,000-plus-word, company-wide missive to his keynote address at Microsoft's Worldwide Partner Conference (WPC) to, most recently, telling his employees that 18,000 of them would soon be out of a job.
Microsoft is Nadella's show now, and the CEO deserves high marks for communication in his early days at the helm. He's proving adept at telling a lucid story, whether sharing his vision of the future or delivering bad news to a whole lot of people. Even the keywords that anchor the new corporate vocabulary -- "productivity" has become Nadella's go-to term -- better connect with real people than, say, "devices and services." (When's the last time you said "Let me check my device" when looking for a restaurant or directions? For that matter, when's the last time you thought of Skype as a "service" instead of just, you know, "Skype?" Never, maybe?)
"To my mind, Satya Nadella's [WPC] keynote was the most definitive and clear vision and gameplan commitment coming out of any top IT company CEO in a long time," Techaisle analyst Anurag Agrawal said in an email interview. "He has recognized that there is very little difference between a consumer and a professional, that today's consumer is living in a collaborative economy, that individual productivity impacts professional group productivity, and therefore he has laid down the gauntlet of re-designing productivity in a collaborative, multi-device, post-PC world."
[Say goodbye to the old days. Microsoft Shows Tech 'Monopolies' Don't Last.]
Indeed, Nadella seems to be in touch with the real world -- something that wasn't a given at Microsoft of late. (Windows 8, anyone?) He's not a robot and he's not tone-deaf. His email to employees announcing the largest downsizing in company history -- around 14% when it's all said and done, probably the right long-term move but, in the short-term, a lousy day for a lot of people -- had a certain grace uncommon in such communications. It was honest, direct, and well-structured, without sounding inhuman or patronizing. In the wrong hands, this kind of bad-news memo from the C-suite becomes stilted and loses sight of its intended audience.
For comparison, read Stephen Elop's email to Microsoft Devices Group employees, who will bear the worst of the staff reduction. To borrow a journalism term, Elop buried the lead -- 12,500 of you are going to lose your job -- three-quarters of the way through his email. The message had a certain funereal feel at times, except it appeared to mourn the final passing of Nokia rather than the imminent end of thousands of jobs. And even as Elop acknowledged that the old Nokia is gone -- "It is particularly important to recognize that the role of phones within Microsoft is different than it was within Nokia," he wrote -- his use of the pronoun "our" did not seem to mean "Microsoft."
Layoffs are tough stuff, most of all, of course, for the people whose jobs are gone. There's not really a "good" way to handle them, but Nadella, publicly at least, did as a fine a job as one could expect, even if the cuts were inevitable.
"Layoffs are not good for the employees, but Nadella is on a mission for the greater good of the organization, creating a path for nimble movement rather the glacial pace it has been experiencing while others whiz by," Agrawal said.
Guessing who those "others" are does not require strenuous brain calisthenics. Apple and Google have thumped Microsoft in the mobility arena. It may be a mobile-first world, but for Microsoft it's been a mobile-distant-third world to date. Microsoft got its you-know-what kicked when smartphones and tablets exploded onto the scene. Now the new Apple-IBM partnership threatens Microsoft where it has been historically most dominant: enterprise IT. Meanwhile, Google's Android is a growing monster, especially in the lower-price phone segments that Microsoft hopes will be a boon for Windows Phone adoption.
So, yeah, Microsoft needs agility and speed in abundance. Its competition has never been more ferocious. Now is not the time for corporate bloat. Nadella gets that. Better still, he's doing a good job of showing that he gets it each time he takes a stage or sends a company-wide email.
There's a difference, though, between envisioning a good story and sitting down to write it. Los Angeles is full of people with "a great idea for a movie." It's home to far fewer people who actually write the script or get behind the camera.
We'll hear more from Satya Nadella when Microsoft reports earnings Tuesday. He's been saying the right things so far, even when they're unpleasant. Now, can he and Microsoft deliver?
In its ninth year, Interop New York (Sept. 29 to Oct. 3) is the premier event for the Northeast IT market. Strongly represented vertical industries include financial services, government, and education. Join more than 5,000 attendees to learn about IT leadership, cloud, collaboration, infrastructure, mobility, risk management and security, and SDN, as well as explore 125 exhibitors' offerings. Register with Discount Code MPIWK to save $200 off Total Access & Conference Passes.
Never Miss a Beat: Get a snapshot of the issues affecting the IT industry straight to your inbox.
You May Also Like
---