Microsoft Slashes Windows 8.1 Tablet Prices
Microsoft Slashes Windows 8.1 Tablet Prices
Microsoft knocks $50 to $70 off Dell, Lenovo, and Toshiba Windows 8.1 tablets, putting them in range of iPad Mini.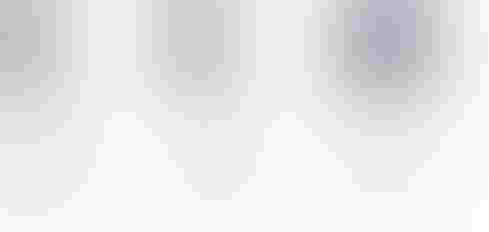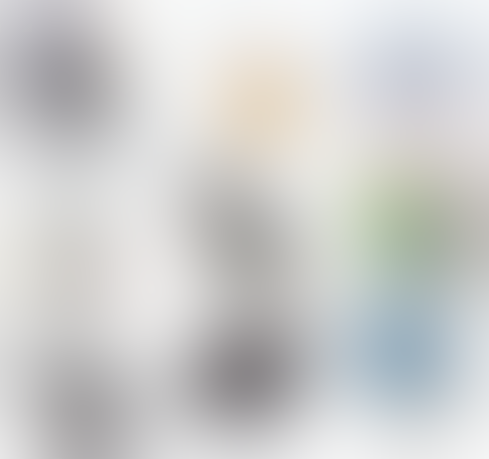 10 Best Tablets Of 2013
10 Best Tablets Of 2013 (click image for larger view)
If holiday sales didn't persuade you to pick up a new Windows 8.1 tablet, Microsoft's new promotion might do the trick. The company recently discounted several new slates in its online and retail store, making the devices not only more affordable than the iPad Mini, but also competitive with popular Android tablets. But if you're interested, you'll have to act fast; some of the deals, which began in late January, expire Feb. 2.
Microsoft is offering the 32-GB Dell Venue 8 Pro for $229, down from $299; the 32-GB Lenovo Miix 2 for $249, discounted from $299; and the 32-GB Toshiba Encore, also reduced to $249 from $299. The 64-GB model of the Venue 8 Pro is also available for $50 off, at $299. The Venue 8 Pro is on sale until Feb. 2, and the other devices are on sale until Feb. 9.
The devices are fairly similar: All feature 8-inch, 1200-by-800-pixel screens, and all run on Intel's current-generation "Bay Trail" Atom processor, a substantial improvement from the sluggish "Clover Trail" chip in earlier Windows 8.1 mini-tablets. Unlike iPads, all of them also feature a mico-USB port. Each tablet comes pre-loaded with Microsoft Office Home & Student 2013 and 2 GB of RAM.
There are some differences. The Dell and Lenovo tablets feature 10-finger multi-touch displays, whereas the Toshiba supports only five fingers. The Encore boasts the highest-resolution camera, at 8 MP, although all three vendors offer both front and rear-facing units. The Lenovo claims the best battery life, at 10 hours, while Toshiba brings up the rear, at seven hours. For the most part, these distinctions boil down to individual preferences, so if you buy online, it's a good idea to give the tablets an in-store perusal first.
[The smartphone market is big and keeps growing. Read 1 Billion Smartphones Shipped In 2013.]
For those in the market for a slightly bigger device, Microsoft also has discounted the base model of Dell's Venue 11 Pro from $549 to $499. It has a 10.8-inch 1080p touchscreen, 2 GB of RAM, and 64 GB of storage. It runs on an Intel Atom processor, lasts up to 10 hours between charges, and comes with Microsoft Office preinstalled.
Microsoft's website notes that limited quantities of the Venue 8 Pro are available at the promotional price but doesn't mention the other models.
Early holiday sales data indicates Windows tablets gained market share in the most recent quarter but that much of the progress is owed to steeply discounted prices. The new promotion could continue this trend. At $229, for example, the Venue 8 Pro now costs the same as the base version of Google's Android-based Nexus 7. Google's tablet offers a higher-resolution screen, but the Venue 8 Pro boasts more storage. Dell's tablet, like all Windows 8 tablets, can also run desktop apps.
So far, the ability to run legacy software on 10-inch tablets (let alone smaller ones) appears to have motivated only a niche fraction of the tablet market. Progress has been slow even among Microsoft's core customers, such as businesses. Products such as the Surface Pro have been positioned as work tablets, but Apple CEO Tim Cook said this week that iPads constitute 90% of slates activated in the enterprise.
Lower prices could help Windows 8.1 tablets in the short term, but Microsoft and its OEM partners will face tough questions if sales from these low-margin devices don't stimulate Windows Store sales and encourage adoption of more profitable models, such as the Surface Pro 2. Changes Microsoft is reportedly considering for Windows 9, including an interface geared more toward desktop users, speak to these concerns.
Tablet sales like Microsoft's are good news for users who want mobile access to the full versions of programs such as Photoshop or PowerPoint. Fierce competition, however, continues for the pocketbooks of non-Windows tablet users as well, with Apple's base iPad Mini now costing $299; Dell's Android-based Venue 8 selling for $180; and a slew of low-cost Galaxy Tab models emanating from Samsung. Amazon's Kindle Fire now costs as little as $139.
Incidents of mobile malware are way up, researchers say, and 78% of respondents worry about lost or stolen devices. But though many teams are taking mobile security more seriously, 42% still skip scanning completely, and just 39% have MDM systems in place. Find out more in the State Of Mobile Security report (free registration required).
Never Miss a Beat: Get a snapshot of the issues affecting the IT industry straight to your inbox.
You May Also Like
---