Microsoft Smartwatch: Nadella's Next Strategy Step?
Microsoft Smartwatch: Nadella's Next Strategy Step?
Microsoft smartwatch rumors heat up again, suggesting a cross-platform strategy that suits CEO Satya Nadella's goals. Microsoft has said little about its wearable technology strategy, but its research shows the company is interested.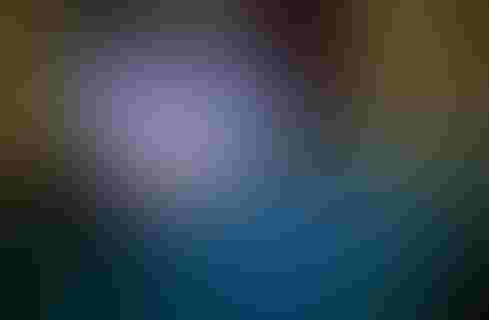 Surface Pro 3 Vs. World: Mobile Smackdown
Surface Pro 3 Vs. World: Mobile Smackdown (Click image for larger view and slideshow.)
Microsoft could launch a health-oriented smartwatch as soon as this summer, according to a new report. Intriguingly, the device allegedly will be compatible not only with Windows Phone handsets, but also with iPhones and Android smartphones. A flurry of reports last year claimed Microsoft was developing a smartwatch, but until recently, new details had been scant.
Microsoft's smartwatch will include sensors developed by the company's Xbox Kinect team, according to Forbes, which cited "multiple sources with knowledge of [Microsoft's] plans." The sensors will continuously measure the wearer's heart rate and sync with a smartphone app.
[How is Microsoft CEO Satya Nadella's strategy evolving? Read Microsoft's Nadella: We're in 'Post-Post' PC Era.]
According to the sources, the smartwatch will run two days between charges and resembles Samsung's Gear Fit. Microsoft's version will reportedly differ, however, in that its color touchscreen, roughly "the size of half a stick of gum," will be positioned on the underside of the wearer's wrist. This orientation could give the user more privacy when checking notifications, the article said. The device's release date is reportedly unclear, but it could arrive as soon as this summer.
A Microsoft smartwatch patent, originally filed in 2012, came to light this month. It describes a device with a touch display positioned atop the wearer's wrist, like a traditional watch. The underside of the display includes an optical light sensor to measure various health-related metrics. The document also says the display unit can be removed -- a tactic designed to make the wristband easier to clean.
In April 2013, The Wall Street Journal, citing supply chain sources, reported that Microsoft was sourcing components for a smartwatch, rumored at the time to feature a 1.5-inch touchscreen. Several publications ran additional reports the following July. The new rumors claimed that smartwatch development had moved from the Xbox team to the Surface team, and that the device would feature a removable wristband, which would be available in several colors.
Microsoft hasn't commented on its alleged smartwatch. That said, several of new CEO Satya Nadella's early appearances have included broad references to wearable devices and the Internet of Things. A December study also revealed some of Microsoft's research with health-related wearable devices, in this case a mood-monitoring smart bra prototype. That device, which imposed a number of inconveniences on wearers, was designed more for its research value than its real-world viability. Even so, Microsoft technology will probably end up on users' wrists sooner than later, whether through hardware or some new iteration of Windows.

Microsoft has said little about its wearable technology strategy, but its research shows the company is interested.
If Microsoft releases a wearable product this summer, it will join a market just starting to heat up. Sony, Samsung, Google, and several other big names are already active in this space. Startup sensations such as Pebble only make the nascent market more competitive. Samsung recently announced the Samsung Digital Health Initiative, an open hardware and open software platform designed to turn the health data that wearable devices collect into useful insights.
Still, no one has released a breakthrough product, and Microsoft might feel it's the right time to strike. The cross-platform strategy mentioned in the new report would certainly be consistent with Nadella's tactics so far, exemplified by products such as the Office for iPad suite. The strategy also makes practical sense. Windows Phone is still a distant third in the smartphone race, which means that any Windows Phone-smartwatch exclusivity could alienate millions of would-be buyers. If the device works well with all popular smartphones, however, Microsoft could carve out a big presence in a growing market.
Apple is also rumored to be working on the so-called iWatch, which supply-chain analysts expect will launch this year. The company has recently hired several high-profile employees from the fashion, fitness, and medical technology industries, which has only increased anticipation.
IT is turbocharging BYOD, but mobile security practices lag behind the growing risk. Also in the Mobile Security issue of InformationWeek: These seven factors are shaping the future of identity as we move to a digital world (free registration required).
Never Miss a Beat: Get a snapshot of the issues affecting the IT industry straight to your inbox.
You May Also Like
---