Mid-career Decision Point: New IT Certifications?
Mid-career Decision Point: New IT Certifications?
Knowledge and skills are your most important career tools. Here's how to prove you're staying on top of the game.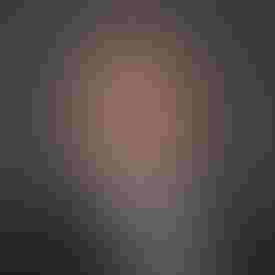 You've been on the job for 10, 15, maybe even 20 years. IT has changed dramatically over that time, but you're proud that you've kept on top of all the changes and are as knowledgeable about current technologies and practices as co-workers just a fraction of your age.
But can you prove this fact to your superiors? How would hiring managers react if you decide to seek a brighter future with another employer? To keep your career moving forward, perhaps it's time you undertook some formal training and earned new or updated certification in one or more key technologies.
Image: Shutterstock
"It's vital to continue developing your skills in order to advance your career and remain relevant in the ever-changing industry," observed Jeff Weber, executive director of staffing firm Robert Half Technology. "Sometimes, that includes gaining a new certification."
Benefits
Whether you plan to remain with your current employer, or hope to seek new opportunities elsewhere, certification can greatly improve your career and income potential. "Not only does adding an IT certification on your resume demonstrate your aptitude in a certain area, but it shows your dedication to your industry and desire to improve," Weber noted.
Many IT hiring managers look for certifications when reviewing resumes for open positions. "Having certifications that are up-to-date and appropriate for the role can differentiate you from other candidates," Weber explained. If you're planning to stay put, gaining a new or updated certification could help you leverage a promotion or salary increase. "You now have a direct example of how you took initiative to help solve a business problem or inefficiency," he said.
Certification also provides tangible evidence that you're keeping pace with the latest technologies and practices. "The IT landscape is constantly changing, and professionals are looking for ways to stay competitive," observed Andrew Larkin, director of learning at Cloud Academy, an IT training company. Cloud computing experience, for instance, has moved from a potentially useful skill to a core competency. "This shift requires a new set of skills in order to design, deploy and manage applications in the cloud," he noted.

Andrew Larkin
Many IT pros also seek certification to broaden their horizons, gaining in-depth knowledge of the areas they are currently focusing on or specializing in. "If you're in an environment where you have colleagues you're able to learn from every day, who support you, then most of the time certifications aren't as crucial," explained Stephen Zafarino, senior director of recruiting at tech recruiting firm Mondo. "But if you don't have that support, then I recommend pursuing additional certifications."
Certification also provides a way to round out professional experience in a particular technology or skillset. "Especially if you have only been at one or two companies so far in your career and have only seen the technology implemented a certain way for those particular environments," said Rob Byron, a partner/manager in the IT search division of talent acquisition firm WinterWyman. "A certification can give you formal training in various different ways a technology could be implemented for different environments."

Steve Zafarino
Certifications also benefit individuals who have significant hands-on, professional experience with a particular technology, observed Joseph Kotlinski, a partner/manager in the IT search division of talent acquisition firm WinterWyman. "For example, a RedHat Certified Systems Engineer (RCSE) who also has 10 years of experience with RedHat Linux would be viewed as much more of a RedHat expert than a RCSE who has 10 years of Microsoft Windows experience," he explained.
What's hot? What's not?
Some certifications are more valuable than others, and it rarely makes sense to pursue certification in a fading technology. "Networking, project management, and certain areas within development are useful certification areas worth pursuing for tech professionals in the middle of a career," Zafarino advised.
The hottest certifications to obtain right now are in three verticals: cybersecurity, e-discovery and privacy, according to Jared Coseglia, CEO and founder of staffing firm TRU Staffing Partners. "For information security pros, look to obtain your CISSP, OSCP, CISM, CISA, or any of the GIAC certifications," he suggested. For e-discovery, look to secure an ACEDS certification as well as RCA certification. For privacy professionals, you need to get your CIPP/E and CIPM or any regional certs from IAPP," he said.

Rob Byron
On the other hand, generic, low-level certifications, such as an A+ certification, are becoming less useful for IT pros at the mid-career level. "With A+ certification, it's become less important to employers because it's more of a bare requirement since so much of the certification focuses on low-level skill development employers expect talent to have," Zafarino cautioned. "When considering pursuing more low-level certifications, I think it really comes down to where you're at in your professional career and whether or not you have a mentor skilled in that specialization area to help you develop the skills independently," he added.

Jared Coseglia
So, what are some hot certification areas?
Robert Half Technology's Jeff Weber shares his thoughts:
Certified Information Systems Security Professional (CISSP)

MCSE: Cloud Platform and Infrastructure

AWS Certified Solutions Architect

Cisco Certified Network Associate (CCNA)

Project Management Professional (PMP)

IT Information Library (ITIL) Practitioner
Never Miss a Beat: Get a snapshot of the issues affecting the IT industry straight to your inbox.
You May Also Like
---