Millennials Redefine Business Tech Buying Decisions
Millennials Redefine Business Tech Buying Decisions
Whether they're working solo or with a team, Millennials are holding more power over business technology buying decisions, according to IBM. How will it affect your business?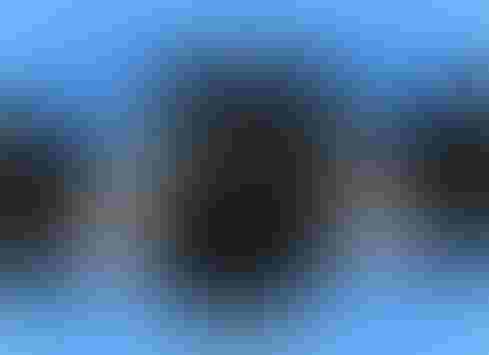 (Image: <a href="http://pixabay.com/en/users/geralt-9301/" target="_blank">geralt</a> via <a href="http://pixabay.com/p-227746/?no_redirect" target="_blank">Pixabay</a>)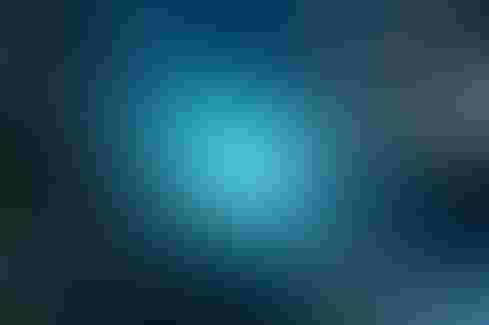 7 Emerging Technologies IT Should Study Now
7 Emerging Technologies IT Should Study Now (Click image for larger view and slideshow.)
If your business has Millennial employees, you probably don't care much about their spending habits. How they research the latest fashions, choose smartphone providers or interact with Geniuses at the Apple Store are their business and have little influence over yours … right?
Well sure, until those Millennials begin to take responsibility for the B2B purchases that directly affect how your organization operates. All of a sudden, their consumer shopping habits become a hot topic of discussion.  
B2B marketers are no longer targeting Gen X and Baby Boomer employees. They have their eyes on Millennials, a generation frequently touted as connected, tech-savvy, cost-conscious, and aware of how their decisions affect society and its environment. How do their preferences differ from those of preceding generations, and how will their attitudes affect their B2B purchasing strategies?
To explore this question, the Institute for Business Value at IBM conducted its second Millennial-focused study entitled "To buy or not to buy: How Millennials are reshaping B2B marketing." Researchers evaluated the opinions of 704 participants from a larger research group that was surveyed to determine Millennials' behavior and priorities in the workplace.
The most recent study focuses solely on the buying habits of employees who have some degree of influence over business purchases of $10,000 or more. IBM compared the responses of Millennials (1980-1993), Gen X (1965-1979) and Baby Boomers (1954-1964) to see how strategic thinking differs among generations.
[Gen Xers: More Millennial Than Millennials]
Despite the professional similarities apparent in its earlier study, new research indicates one key area with the greatest distinction among the three generations: decision-making. In browsing B2B vendors, for example, Millennials prioritize ease of doing business first and industry expertise last. Baby Boomers, in contrast, care more about a fast response from vendors than their willingness to work collaboratively.
When faced with challenging business decisions, Millennials (56%) and Gen X (64%) employees claim to make better judgments with more people. Only 39% of Baby Boomers will consider buy-in from other colleagues. Analytics is another popular help: More than half of Millennials (53%) and Gen X (63%) depend on data to enable better business decisions. Baby Boomers, in contrast, don't hold much stock in data.
The communication preferences among Millennials differ throughout the sales cycle. When researching a new product, they're most likely to demand direct interactions with vendor representatives. Most are used to conducting online research so they want to know that the vendor will deliver authentic and personalized interactions – not just a sales pitch.
"Digital interaction is almost table stakes," said Carolyn Baird, global research leader for IBM's Institute of Business Value, noting that this is evident from Millennials' consumer experiences. "The real differentiator is [finding] experiential opportunities to work with vendors. They want a sense of, 'What would it be like to partner with these guys? Do they have the same values?'"
Once the sales cycle kicks off, however, Millennials want all communication to be fast, easy and digital while they make their decision. Social media, instant message and live chats are also strong preferences. The attitude is "Don't call us, we'll call you."
Continuing Trends
That trend is only going to strengthen over time. IBM consulted the opinions of younger Millennials (21-25) during its Summer 2014 study and found that 41% were using social media to connect with vendors, compared with 18% of older Millennials. Predictions hold that face-to-face meetings will eventually give way to emails and phone calls.
So they want direct communication for their research and fast, virtual responses throughout the sales cycle. But what will Millennials consider most when it's time to pull the trigger on that purchase?
Data, of course … and the opinions of friends and family. That's right, people who are most likely outside the industry and know little about the vendor could exert influence over these business decisions. Millennials are often less confident in their own assessments and prefer their decisions informed by data, with a "gut check" from those who know them best, according to IBM research.  
"I think that this is part of their world, their culture, how they validate their own decisions," said Baird of the "gut check" that Millennials typically do in addition to collecting hard data. "It echoes what we've seen around their consumer shopping behaviors and the decision-making habits we've done some research around."
Businesses that want to prep Millennials to make these business decisions should arm them with the data and analytical insight they need to inform their choices. They should also foster a culture of collaboration, which Millennials will crave when it comes time to make important judgment calls. The ability to work with members of their team, employees across the organization, and vendors will be critical when it comes time to make B2B purchases.
Attend Interop Las Vegas, the leading independent technology conference and expo series designed to inspire, inform, and connect the world's IT community. In 2015, look for all new programs, networking opportunities, and classes that will help you set your organization's IT action plan. It happens April 27 to May 1. Register with Discount Code MPOIWK for $200 off Total Access & Conference Passes.
Never Miss a Beat: Get a snapshot of the issues affecting the IT industry straight to your inbox.
You May Also Like
---