Mobile App Dev: 4 Pitfalls To Avoid
Mobile App Dev: 4 Pitfalls To Avoid
Just 20% of execs responding to the InfomationWeek Strategic CIO Survey rate their customer-service mobile strategies as highly effective. What's the problem?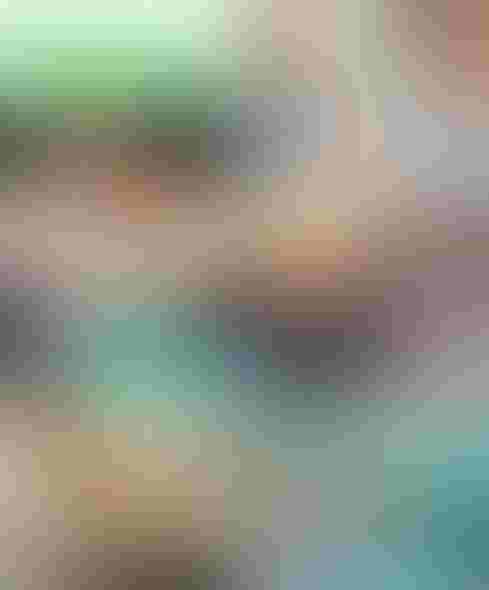 20 Great Ideas To Steal In 2014
20 Great Ideas To Steal In 2014 (Click image for larger view and slideshow.)
Mobile application strategies continue to dominate C-suite conversations as business leaders realize the extraordinary productivity gains mobile apps can bring. Along with enabling your employees to work better, faster, and more collaboratively, mobile apps can also encourage positive brand awareness and engagement with customers. However, these benefits are lost if apps are riddled with crashes and performance issues.
While tools and services for developing apps have improved dramatically over the last few years, there are still many blind spots in the development and testing process that can affect the performance and eventual return on investment of your apps. Here are four of the most common ones:
1. Focusing only on functionality
In the development cycle, developers tend to disproportionately focus on app functionality while all but ignoring performance and quality. In an analysis we carried out on the top 100 free apps in the iOS app store, 52% of 1-star reviews were driven by performance and quality issues, not functionality.
In other words, half of the time when someone complains about your app, it's due to a controllable issue that you could have fixed.
2. Relying solely on post-launch crash reporting tools
Don't rely on post-launch crash reporting and monitoring tools. At that point it's too late -- 71% of users have a low tolerance for unstable apps and will delete an app if it crashes, according to a Compuware survey. If you launch a buggy app, your first app store reviews (which are critical to success) will be full of negative feedback. As an insurance policy for all the work you put into building an app, invest in pre-launch testing to proactively manage and fix any performance issues before launching.
[Looking for inspiration? Here are 10 mobile apps that work. See 10 Mobile App Favorites For Business.]
3. Not testing real user conditions on real devices
Users expect to have an always-on, always-connected experience in which mobile apps always perform. Your app will need to run on different devices -- across a range of screen sizes, processors, memory restrictions, and OS versions, and on a range of real user conditions, including different networks, signal strengths, locations, orientations, and power constraints.
With this in mind, organizations must test real-world conditions on real mobile devices as part of their mobile testing strategy. Testing primarily on simulators and emulators won't catch issues that your users will encounter on real devices.
4. Not automating mobile testing
Too often we see over-reliance on manual testing for mobile. Taking into account device fragmentation (more than 30 device/OS combinations for iOS, and an order of magnitude more for Android) and the pace of mobile delivery, manual testing is not a scalable approach for mobile.
Ensuring performance and functionality of your app pre-launch, across all targeted device and OS combinations, will require you to add automation to your mobile tool chain.
Most IT leaders place mobility high on their list of priorities, but many are still struggling to implement successful mobile strategies. Performance and quality optimization is a massive differentiator in how successful your app will be. Slow or buggy applications have a negative effect on both your reputation and your return on mobile investment. The best way to address is to invest in thorough testing at the pre-launch stage.
To summarize, here's what you can do to launch better, more successful apps:
Don't focus on functionality alone. Performance and quality testing are equally important in the success of an app.

Implement a pre-launch testing strategy -- don't wait until after your app is launched.

Test for real user conditions on real devices.

Automate parts of your mobile testing process so you can cover a wider range of devices and OS combinations.
What do Uber, Bank of America, and Walgreens have to do with your mobile app strategy? Find out in the new Maximizing Mobility issue of InformationWeek Tech Digest.
Never Miss a Beat: Get a snapshot of the issues affecting the IT industry straight to your inbox.
You May Also Like
---