Mobile World Congress: Samsung Leads Wearables Charge
Mobile World Congress: Samsung Leads Wearables Charge
As Mobile World Congress opens, Samsung debuts two new smartwatches and its rivals weigh in with a slew of new phones and wearables.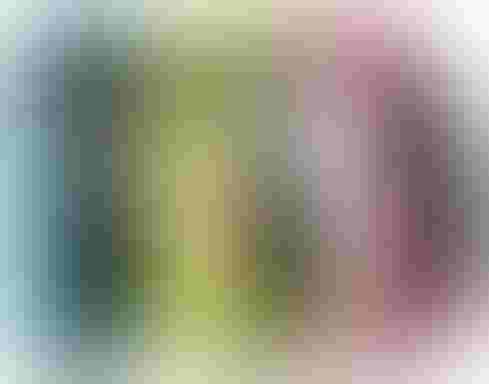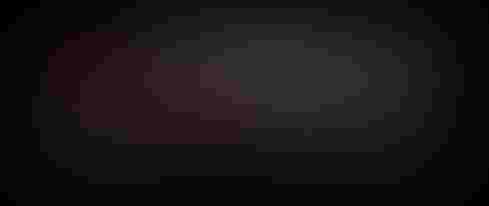 Mobile World Congress: 5 Hot Gadgets
Mobile World Congress: 5 Hot Gadgets (Click image for larger view and slideshow.)
Mobile World Congress 2014 jumped to life over the weekend, when some of the industry's biggest players introduced dozens of new products. Tablets, smartphones, wearables, and more were on display in and around Barcelona.
Samsung was first out the gate with two new smartwatches: the Gear 2 and Gear 2 Neo. Both devices are more or less the same, save one feature. The most significant detail about the Gear 2 is that it drops Android in favor of Samsung's own Tizen operating system. You wouldn't know it to look at the user interface, which is the same as the original Android-based Galaxy Gear. Samsung was sure to say it wants to feature Tizen more prominently across its product mix. Samsung says a few dozen apps will be available at launch (unlike the 80 that were available for the original Gear). Some of the apps will include CNN, Expedia, eBay, Evernote, Feedly, Path, PayPal, and The Weather Channel.
[Want more from MWC? See Mobile World Congress: More Wearables On Deck.]
The hardware features a 1.63-inch touch screen with 320 x 320 pixels,1-GHz dual-core processor with 512 MB of RAM and 4 GB of storage, Bluetooth 4.0 Low Energy, and a 300-mAh battery that's good for several days of use. Unlike the original, Samsung built the Gear 2's camera into the body of the watch itself, rather than the strap. That means the strap can be interchanged, allowing owners to personalize their device a bit. The watch also includes an IR port and a remote control application for home theater equipment. The Gear 2 and Gear 2 Neo (which doesn't have a camera) will be available worldwide in April. Pricing wasn't announced.
As promised, LG fully revealed the G Pro 2 and G2 Mini. It had already previewed both devices earlier in the month. The G Pro 2, in particular, is a classy addition to LG's smartphone lineup. The G2 Mini is a smaller, less-thrilling version of LG's G2 flagship smartphone from last year. It is lesser in almost every way (screen, resolution, processor, memory, camera, etc.). Both will reach the US later this year.
Huawei had a ton of gear on deck. The most two significant pieces of hardware were the Ascend G6 smartphone and the TalkBand wearable. The Ascend G6 is a premium Android smartphone that will be offered in metallic and pastel colors. The device runs Android and has a 4.5-inch qHD (quarter-HD) screen, a quad-core 1.26-GHz processor, NFC, Bluetooth Low Energy, dual-band Wi-Fi, and LTE. The G6 includes an 8-megapixel main camera and a 5-megapixel user-facing camera, as well as a 2,000-mAh battery.
The TalkBand B1 is a smartphone accessory that doubles as a fitness tracker and a Bluetooth headset. The device includes a 1.4-inch flexible OLED screen and relies on Bluetooth 4.0 Low Energy to connect to smart devices. It includes a removable earpiece that's good for up to seven hours of talk time. The TalkBand wirelessly tracks the wearer's activity time, such as steps taken, miles covered, and calories burned. It also records sleep duration and quality, and it has its own alarm. The TalkBand B1 has a 90-mAh battery that lasts about six days for tracking activity and sleep. It puts simplicity over smarts.
Sony debuted an entire range of premium devices, including the Xperia Z2 and M2 smartphones, the Xperia Z2 Tablet, and the SmartBand wearable. The Xperia Z2 phone is particularly impressive and will serve as Sony's flagship smartphone for 2014 once it goes on sale. The Z2 features a 5.2-inch 1080p HD display, Qualcomm Snapdragon 801 quad-core processor, 20.7-megapixel camera with 4K video capture, and Sony's best software. The phone is also waterproof and dustproof.

The SmartBand works in conjunction with a smartphone app called LifeLog. The SmartBand, which resembles a simple plastic bracelet, and LifeLog combo can track the wearer's steps, activity, sleep cycles, and set health and fitness goals. The SmartBand can also be used to control the Walkman music player on Sony smartphones, as well as provide vibrating alerts for incoming calls, messages, emails, and social media activity. The SmartBand SWR10 will be available globally beginning in March.
ZTE debuted a second-generation phablet called the Grand Memo II LTE. This device features a 6-inch HD screen housed in a 7.2-mm thick body. It is powered by a Snapdragon 400 processor with 2 GB of RAM and 16 GB of storage. It includes a 13-megapixel camera on the rear of the phone and a 5-megapixel camera facing the user. ZTE says the 3,200-mAh battery is good for 16 hours of consecutive HD video playback or 24 hours of talk time. The Grand Memo II runs Android 4.4 KitKat.
Stay tuned for more MWC coverage this week at InformationWeek.com.
Engage with Oracle president Mark Hurd, NFL CIO Michelle McKenna-Doyle, General Motors CIO Randy Mott, Box founder Aaron Levie, UPMC CIO Dan Drawbaugh, GE Power CIO Jim Fowler, and other leaders of the Digital Business movement at the InformationWeek Conference and Elite 100 Awards Ceremony, to be held in conjunction with Interop in Las Vegas, March 31 to April 1, 2014. See the full agenda here.
Never Miss a Beat: Get a snapshot of the issues affecting the IT industry straight to your inbox.
You May Also Like
---