Mondelez Takes a Low-Code, No-Code Approach to Development
Mondelez Takes a Low-Code, No-Code Approach to Development
Snack food giant Mondelēz aims to get ahead of the curve in software development by building up its citizen developer community.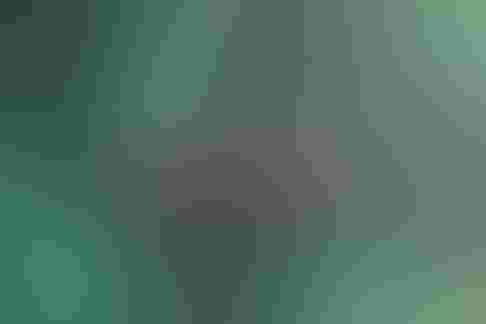 metelevan via Adobe Stock
A low-code, no-code development campaign that began one year ago at snack maker
Mondelēz International, which owns such brands as Chips Ahoy, Oreo, Wheat Thins, and Trident, is starting to show it can scale up across the enterprise.
Sanjay Gurbuxani, global digital innovation lead for the entire enterprise and the AMEA regional CIO, says Mondelēz began its journey into no-code and low-code development in spring 2020 making use of the Quickbase platform and sees its use growing throughout the organization.
Gurbuxani's regional duties covers Asia, the Middle East, and Africa, which he says generates about a $6 billion business, or a quarter of Mondelēz's global revenue.
Wearing global and regional hats with the company, he is responsible for bringing in new and emerging technologies to disrupt the way Mondelēz thinks and does business. Gurbuxani spoke to InformationWeek about why his company turned to low-code, no-code development last year with plans for widespread internal adoption that are on track to outpace market adoption.
What was the digital landscape like for Mondelēz prior to exploring low code, no code? What were some questions and pain points that were coming up? What drove a desire for different option?
We've been on the digital journey for the last few years and across the enterprise. In my regional capacity, we've been really driving the digital agenda in some of our markets in the region: India, China, and even starting up in some markets in Southeast Asia. We were really bringing that mobile-first culture into the company.
We all live on our mobile [phones], day in and day out, but we found a gap when we came into work -- we would go on our laptops and PCs. Every time there was a need to offer our users mobility as a capability, we always had to go to the outside world, get professional developers, and go through a lengthy process. With time, those development cycles got shorter. The business still had to come to IT, IT still had to work with its partners to develop the app, and then deploy it.
We were seeing demand for a mobile interface from the user community -- very, strong technology-savvy folks in the business. They were pushing us more and more. "Why can't I just do this at the speed of light?" "Why can't you let me do it?" "Why do I have to come to IT for all the simple things?"
Even if I'm scaling a mobile app from one market to another, I have to go through a certain process. That's where we were exposed to low code, no code.
It's really taken off. We started with our center of excellent last year, where we got some experts together who are accountable to scale this across the enterprise. Now we've gone to a center of practice, which not only has our technical IT experts in it, but more importantly we have citizen developers that are spread across the business functions and enterprise who are working and building these low-code, no-code applications. More on the no code side.
This platform has helped us enable and empower those citizen developers, those business users who are at the fringes of the business.
This has come at the right time where we see a bigger demand of us to build apps. This platform is helping to get the pressure off us.
What was the timetable for the different stages of this effort? When did early discussions happen and when did you start to implement it?
Conversations started in May 2020. We sensed what was happening on the outside. Gartner put out a paper saying that by 2025, 70% of all apps will be low code, no code. That got our attention. We set internally a more aggressive target. We think we'll get there much sooner than 2025 and we're well on the way to that.
We brought the [Quickbase] platform in later in the summer [of 2020]; probably July or August when we started building apps. Then the citizen developers came onboard in Q4. Now in every region of Mondelez, we're in many markets across many functions. We have apps going everywhere.
When a user builds an app, it goes in our library. Another user in another part of the world can enhance it or copy it. The citizen community has really come onboard. A year into the journey we're really seeing the citizen developer as the center of practice grows.
How has this factored into or reshuffled other types of strategies for software development, such as agile methodology and DevOps?
We have a team doing traditional development within the organization. My job is to bring new and emerging technologies within the organization to a certain level. The target is that by the end of this year, I will transition it to our traditional group. It will be a standard platform and capability that we will be able to offer to our business community.
Related Content:
ServiceNow's CIO Sees Strategic Fit for Low-Code Development
HealthBridge's Low-Code Strategy to Process Medical Claims
Low-Code and No-Code Platforms: What IT leaders Should Consider
Is There a Case for Using Low Code to Develop End-User Apps?
Never Miss a Beat: Get a snapshot of the issues affecting the IT industry straight to your inbox.
You May Also Like
---