Moov Vs. Fitbit: Fitness Faceoff
Moov Vs. Fitbit: Fitness Faceoff
Wearable fitness devices take on personal trainers to track your workouts and improve them. Here's how Moov compares to early leader Fitbit.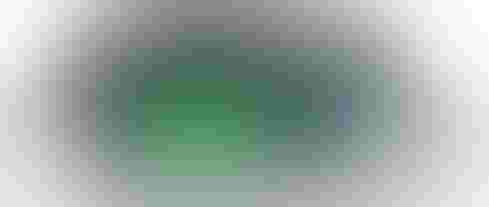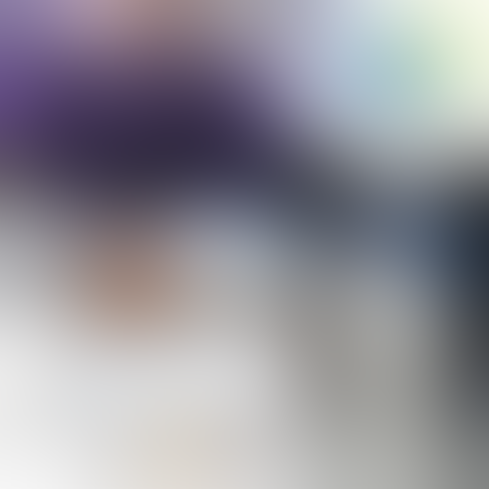 10 Wearables To Watch At CES 2014
10 Wearables To Watch At CES 2014 (click image for larger view and slideshow)
Meet Moov, a wearable fitness gadget that its founders say will revolutionize the way people work out. It not only tracks your activity, as many similar devices do, but also acts as a personal trainer to improve your movements.
Moov gives you real-time audio feedback to adjust your cadence, form, posture, precision, and rep counts for activities such as yoga, cycling, running, boxing, body weight movements, golf, and even swimming. Yes, it's waterproof. If you pound the pavement too hard when you run, for example, Moov may suggest you adjust your posture or running stride to minimize the landing impact. It could also tell you to "lean forward and land on the ball of your foot," or "try shortening your stride now," the company said.
The wristband, which was built by former Apple employee and HALO game engineer Nikola Hu with cofounders Meng Li and Tony Yuan, will ship in limited quantity this summer. The company set up a crowdfunding campaign to raise $40,000 for its initial shipment of 650 units at $59 each. After the first shipment, devices will cost $120.
Moov joins an already crowded market of wearable tech gadgets and gizmos including Fitbit, one of the most popular devices. Here's how their features and hardware compare.
Basic features and tracking

Both devices look sleek and minimal. Moov takes its design cues from a wristwatch with a round face, while the Fitbit Flex resembles a wristband. Moov is a versatile device: You wear it on the part of your body that you want to measure in your workout. For example, wear it on your ankle or shoe for running, or on your wrist while kickboxing or swimming. The device relays feedback in two ways: visually, through your mobile device, and through audio cues.
You can pick from five activities within Moov's mobile app: running, cycling, swimming, boxing, and body weight. In addition to tracking the frequency and duration of your workouts, the device also tracks how much time you're sedentary, the number of steps you take, and how many calories you burn. If you're inactive for too long, Moov may suggest you stretch or repeat sets of jumping squats, the company said.
The Fitbit Flex, which is always worn around the wrist, tracks the steps you take, the calories you burn, the distance you travel, and how many minutes you're active. While it doesn't critique your activity form, it does monitor the quality and length of time you sleep, and includes a silent alarm that wakes you by vibrating. Like Moov, this gadget reminds you to move if you're sedentary too long. Fitbit Flex lights squares up on its surface to indicate how close you are to achieving your fitness goals for the day. It also tracks your progress in its mobile app.
Both gadgets let you share your accomplishments with friends and compare your activity with others.
Hardware

Moov and Fitbit Flex share similar hardware and specs, with a few slight differences. Moov uses 9-axis motion sensors -- accelerometer, gyroscope, and magnetometer -- to track your motion and evaluate your form. Its applications, the company said, provide data, voice analysis, and visual feedback based on "complex algorithms that understand both quantitative data and the quality of your movement."
Moov's battery lasts up to a week for low-to-medium activity tracking and 8 hours for high-frequency movement tracking, the company said. The device is waterproof up to 1 meter and comes in two colors: white and black.
Fitbit Flex uses a MEMS 3-axis accelerometer to measure your motion patterns, which determine calories burned, distance, steps, and sleep quality. Flex also contains a vibration motor for sleep alarms. Its battery lasts approximately five days and is water-resistant up to 10 meters. Flex comes in five colors.
Both devices connect to your mobile phone through Bluetooth. Moov syncs automatically with your mobile devices via Bluetooth when it is within close range (50 to 100 feet, unobstructed.) It pairs with the Moov app available for the iPhone 4S and above; the company expects Android compatibility in the fall. The Fitbit Flex automatically syncs your data to PCs, Macs, and a variety of iOS and Android phones within 20 feet of the dongle, which plugs into your PC's USB port.
We'd like to hear from you: Which fitness devices do you use today? Would you consider purchasing Moov over others?
Engage with Oracle president Mark Hurd, NFL CIO Michelle McKenna-Doyle, General Motors CIO Randy Mott, Box founder Aaron Levie, UPMC CIO Dan Drawbaugh, GE Power CIO Jim Fowler, and other leaders of the Digital Business movement at the InformationWeek Conference and Elite 100 Awards Ceremony, to be held in conjunction with Interop in Las Vegas, March 31 to April 1, 2014. See the full agenda here.
Never Miss a Beat: Get a snapshot of the issues affecting the IT industry straight to your inbox.
You May Also Like
---