More Remote Work Leads to More Employee Surveillance
More Remote Work Leads to More Employee Surveillance
Looking to ensure remote worker productivity, organizations are turning to AI and surveillance technology. But 10% of workers are expected to try to subvert those efforts.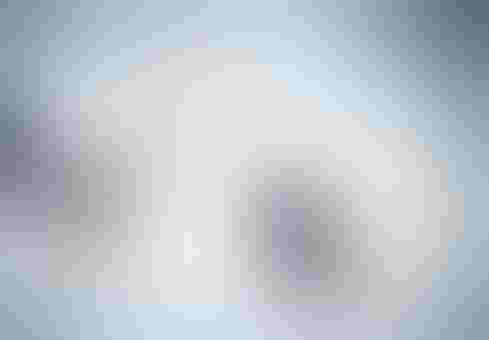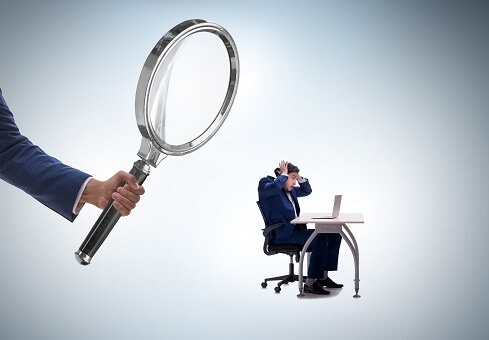 If you are a truck driver, it's likely that you already know that the logistics company that employs you is tracking you while you work. They are monitoring your driving, location, and performance throughout the day. They know where you are and how long it takes you to get things done. You are in the field away from your direct manager's line of sight. Those managers want to get a better handle on the factors that impact your work day and your productivity.
But if you work in an office, chances are your manager works at a desk or office within walking distance of you. It's easy for them to see that you are busy on your computer. They can spontaneously collaborate with you as they walk by on their way to get another cup of coffee. But of course, that all changed when the pandemic sent so many office workers home to work from a remote location.
After the initial frenzy of moving workers home settled down, managers were faced with supervising employees who weren't there anymore. How did you know if they were really working when you couldn't see them doing it?

"What happened was you had a new class of workers who were out of sight of enterprise management," said Gartner VP analyst Whit Andrews. "Anybody out of sight but whose productivity was a cause of interest was more likely to be monitored." Just like the truck driver who spent their day in the field.
Indeed, organizations are using AI-enabled systems to analyze worker behavior in the same way that AI is used to understand shoppers, customers, and members of the public, according to Gartner. These tools can provide basic activity logging with alerts, or attempt to detect positive actions or misbehavior through multivariable analysis, Gartner said.
However, it's not a big surprise that some workers don't like the idea of being monitored. Gartner is further predicting that 10% of workers will try to trick AI-driven tracking systems by 2023.
Just how big of an issue is remote office worker surveillance and monitoring today?
In an effort to get a handle on what these "knowledge" workers were doing, some organizations may have pressed into service existing security technologies they already had on hand to track keystrokes, for instance, according to Andrews. Or maybe there was networking security software that could monitor the sites your employees visited.
"What you are looking for in security is anomalies," Andrews said. While that may be a great way to maintain tight security, it's not a very revealing or rich way to monitor employee productivity. Because of that, many organizations were more likely to employ low-tech methods to monitor employee productivity during the pandemic work-from-home times. That's why you maybe have been afflicted with the condition called Zoom fatigue.
To quickly get a handle on managing remote employees, many organizations increased the number of meetings for manager/worker check-ins. Other ways to measure productivity have included written reports and outcome measurement.
But an increase in the number of meetings could possibly have a negative impact on employee productivity. Plus, there were likely other factors, too. Some employees prefer the human interaction they get in an office and their productivity may have fallen without it.
Another possibility may be equipment. Andrews said that one company he spoke with that was suffering from a decline in productivity noted that their employees each had two monitors to work on when they were at the office. But when they were sent home to work they were using just their tiny laptop screens or monitors they already had at home.
Andrews suggested that they test whether the dual monitors really impacted productivity. Send dual monitors to a select number of employees to examine whether it helped productivity. But that solution wasn't quite so easy because that organization's leader would then have to explain to the rest of the workforce why they weren't getting dual monitors.
While the pandemic's peak may have passed and some workers are returning to the office, the hybrid workforce is likely here to stay. A new report from Gartner predicts that by the end of 2021, 51% of all knowledge workers worldwide will be working remotely, up from 27% in 2019.
"A hybrid workforce is the future of work, with both remote and on-site part of the same solution to optimize employers' workforce needs," said Ranjit Atwal, a senior research director at Gartner.
As for employee surveillance and monitoring, it will likely become a part of doing business as work-from-anywhere continues to play a major role. Employees who expect to be remote should keep in mind that they may need to submit to some form of monitoring, Andrews said.
Employers will likely promote these surveillance and monitoring technologies to employees by labeling them as part of employee wellness initiatives. Andrews recommends that approach. But in order for it to work it must be transparent on both the employer and employee side.
"My main tip to organizations is if you are a manager and you are worried this will be a problem, you want to prove that all your monitoring honestly leads to benefits for employees, or you want to demonstrate that you have anonymized your monitoring so individual performance is functionally invisible," he said.
However, on the other side, if you are an employee who is looking to trick the systems that have you under surveillance, Andrews has the following advice for you: "When I run into a system that I am trying to subvert, I look for the things to do that will deliver to the system the message that I'm doing well."
Coincidentally, if you are working hard to deliver that message to the system, you are probably also delivering the productivity that the system wants.
What to Read Next:
Never Miss a Beat: Get a snapshot of the issues affecting the IT industry straight to your inbox.
You May Also Like
---