Moto X Smartphone, Moto 360 Smartwatch Debut
Moto X Smartphone, Moto 360 Smartwatch Debut
Motorola reveals two new smartphones, a Bluetooth headset, and its long-awaited smartwatch.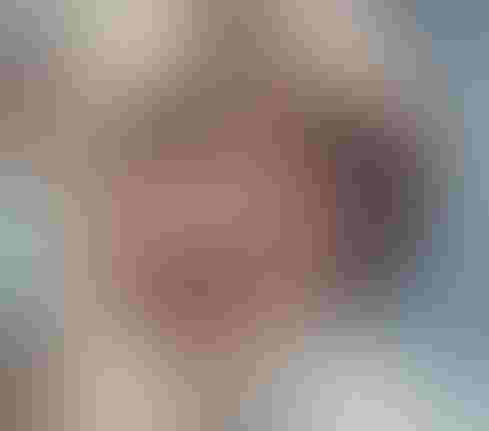 Motorola on Friday announced the Moto X and Moto G smartphones along with a range of interesting accessories. The new phones are significant updates to last year's models and will appeal to people seeking to make their phone their own. In addition, the Moto 360 smartwatch goes on sale Friday, and a novel Bluetooth headset responds to voice commands.
The smartphones are likely to be the last released by Motorola under Google's ownership, as the company's acquisition by Lenovo should be completed soon. Motorola built on the foundation it laid with the original Moto X and G and pushed them further up the smartphone ladder in terms of specs, performance, and appeal.

Moto X
The Moto X can finally claim to be a true flagship. While last year's device was impressive in many ways, it failed to match the raw horsepower and specs of other flagships. Motorola has boosted the screen size from 4.7 inches at 720p resolution to 5.2 inches at 1080p resolution. It ships with a 2.5-GHz quad-core Snapdragon 801 processor with 2 GB of RAM and either 16 or 32 GB of storage. Motorola also improved the camera from 10 megapixels to 13 megapixels. The front camera captures 2-megapixel images and 1080p HD video. The X has a 2,300-mAh battery, though Motorola didn't say how long it lasts (battery life was a weak point with 2013's phone).
Motorola took the design and materials to the next level. Last year's device features a plastic frame and customizable rear shells. This year's phone swaps the plastic frame for a metal one, and the range of available rear shells has been expanded to include leather. (Metal and leather? Yes, please!) Motorola's Moto Maker website allows consumers to customize their devices, which Motorola will assemble and ship directly to the designer.
[Check out other new devices: Nokia, HTC Go Selfie Crazy.]
The Moto X runs Android 4.4.4 KitKat without a user interface skin. Motorola said the X will receive all the latest Android releases as they are developed by Google. The Moto X was one of the first devices to adopt the "Hey, Google Now" catchphrase for waking and interacting with the phone. The new X lets users choose any catchphrase they wish. (Feel free to name your phone Angus.)
The X will start at $499 for the 16-GB model. Adding storage and certain materials (wood, leather) will cost extra. AT&T and Verizon are offering the X for $99 with a new contract. It goes on sale later this month.

Moto G
The Moto G is Motorola's inexpensive, entry-level device. Like the X, Motorola improved the G a bit and also managed to keep the low price point.
The G features a 5-inch 720p display; 1.2-GHz quad-core Snapdragon 400 processor with 1 GB of RAM; 8 or 16 GB of storage; an 8-megapixel main camera and a 2-megapixel user-facing camera; stereo speakers; and Wi-Fi, Bluetooth, and GPS radios. Sadly, the Moto G lacks LTE 4G, which is one reason Motorola is able to keep the price point at $180. It runs Android 4.4.4 KitKat and will be among the first devices to receive Android Release L later this year.
The G has a removable rear cover that can be swapped in and out with a variety of colors and designs. The battery underneath the cover rates 2,070 mAh. The Moto G goes on sale in a range of countries Friday. It can be ordered directly from Motorola's website.
Moto 360
Motorola's smartwatch has been a long time coming. It was first revealed, in part, in June, and details have been leaking ever since. The 360 features a classic design and runs Google's Android Wear platform. It uses stainless steel, leather, and other high-grade materials to give it a classy look. The Android Wear platform provides notifications about incoming calls, messages, travel alerts, and more. It responds to the owner's voice, and voice commands allow users to dictate messages or initiate voice calls. The Moto 360 includes a built-in pedometer and a built-in heart rate monitor for wellness tracking. It is compatible with thousands of Android Wear apps, as well.
As far as the hardware goes, the 1.56-inch screen offers 320 x 290 pixels and is protected by Gorilla Glass 3. It is powered by a Texas Instruments OMAP 3 processor and includes 512 MB of RAM and 4 GB of storage. According to early reviews of the device, the 320-mAh battery provides only 12 hours of active use. (That's simply not good enough.) It uses Bluetooth 4.0 to talk to nearby smartphones, and is water- and dust-proof.
The Moto 360 is available with a leather strap for $250. An all-stainless-steel version will ship later for $300. You can order it directly from Motorola's website.

Accessories
Still use a Bluetooth headset for phone calls? You may be interested in the Motorola Hint. It is an incredibly small, in-ear headset that can hardly be seen by others. Its key feature is its ability to respond to voice commands when paired with the Moto X. For example, wearers can ask, "What's the weather like in Sydney?" The answers to such queries will be spoken directly into the wearer's ear. The Hint will also provide notifications and, of course, can be used to make/take phone calls. It ships later this month for $150.
Last, Motorola announced the Power Pack Micro, which is a portable battery that provides access to backup power when needed. It can be attached to key rings or easily slipped into a pocket or bag. In addition to some extra juice, the Power Pack Micro also includes Motorola Keylink, a phone and key finder which helps locate your phone or keys when they've been misplaced. It costs $40 and will be available soon.
Today's endpoint strategies need to center on protecting the user, not the device. Here's how to put people first. Get the new User-Focused Security issue of Dark Reading Tech Digest today. (Free registration required.)
Never Miss a Beat: Get a snapshot of the issues affecting the IT industry straight to your inbox.
You May Also Like
---