Motorola Moto X Deal Melts Down
Motorola Moto X Deal Melts Down
Motorola's website tanked Monday due to heavy traffic from consumers seeking discounted Moto X smartphones.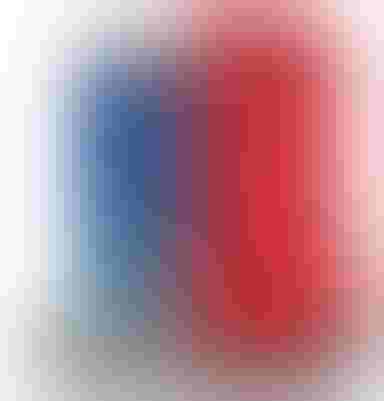 Motorola is waking up with a Cyber Monday hangover. The company planned to offer the Moto X smartphone at a hefty $150 discount. The lowered price would have allowed smartphone shoppers to pick up a customized version of the phone for just $350. It wasn't meant to be. Heavy traffic crashed Motorola's site and deep-sixed the sale.
The sale was originally scheduled to begin Monday at 9:00 a.m. Eastern time. The company was offering customized versions and developer editions of the Moto X for $350. The price drop apparently appealed to a great many people. Motorola's website strained under the traffic load before 9:00 rolled around. Just before 10:00, Motorola said via its Twitter account, "Our website is down due to traffic & we're working quickly to restore it. Watch here for updates & for when our Cyber Monday deal starts."
Ninety minutes later the site still wasn't functioning, but Motorola reported, "We're currently restoring online services. Some may have site-access, but Cyber Monday deal prices won't begin until all systems are a go." In other words, it wasn't going to let anyone take advantage of the deal unless everyone had access to the site. At this point, at least some people were able to load Moto Maker, build their Moto X, and enter the checkout process -- where they hit another roadblock. Most people were unable to pay for their devices and confirm the sale. Customers were firing back at Motorola's Twitter account all day, complaining about the problems.
By 3:00 p.m., the developer editions were available and almost immediately sold out. At 7:05 p.m., more than 10 hours after the sale was to commence, the company issued an apology and said it was still working hard to get the Moto Maker site up and running. Motorola said that if it couldn't get the site working properly by 9:30 p.m., it would scrap the sale for the day and reschedule for Wednesday. In the end, that's what happened.
[Make sure your new device is safe. See Android Security: 8 Signs Hackers Own Your Smartphone.]
Motorola canned any plans to offer the discounted Moto X on Monday. Instead, the company said it would offer the sale again on Wednesday, Dec. 4 and again Monday, Dec. 9. Both sales will begin at noon Eastern time. The rescheduled sales will include only the customized Moto X, not the developer editions, which sold out. According to Motorola, it will make more devices available at the discounted price.
The complete failure led Motorola CEO Dennis Woodside to offer an apology:
We owe you an apology.
I want to apologize to our customers and fans for the issues we experienced on our website with our Cyber Monday promotion. I want you to understand what happened, and what we are doing to rectify the situation.
First, we misjudged the overwhelming consumer demand for Moto X, which was far greater than we expected. 
Second, our pre-sale site testing was not sufficiently extensive. Testing failed to reveal weaknesses caused by large volumes of concurrent orders flowing through the MotoMaker customization engine.
Thus, when we opened the promotion this morning, an extraordinary spike in concurrent orders caused our website to go down. We couldn't fulfill orders. The site became unstable. While some orders were filled, many customers tried all day to place their orders, unsuccessfully. Customers were left frustrated. 
We have since found a solution that we believe addresses the concurrent order issue. Motorolans are hard at work right now, implementing that solution.
Woodside then went on to explain the details of the new sale. Despite its troubles, Motorola did the right thing by rescheduling the promotion and adding more devices. It wasn't necessary for the CEO to apologize, but it was a nice touch. The silver lining here, of course, is that Monday proved consumers are indeed interested in the Moto X.
Buying power and influence are rapidly shifting to service providers. Where does that leave enterprise IT? Not at the cutting edge, that's for sure: Only 19% are increasing both the number and capability of servers; budgets are level or down for 60%; and just 12% are using new micro technology. Find out more in the 2014 State Of Server Technology report. (Free registration required.)
Never Miss a Beat: Get a snapshot of the issues affecting the IT industry straight to your inbox.
You May Also Like
---