My iOS 8 Update-Gate Survival Story
My iOS 8 Update-Gate Survival Story
Like many others, I fell victim to Apple's botched update to iOS 8. Here's how I brought my iPhone back to life.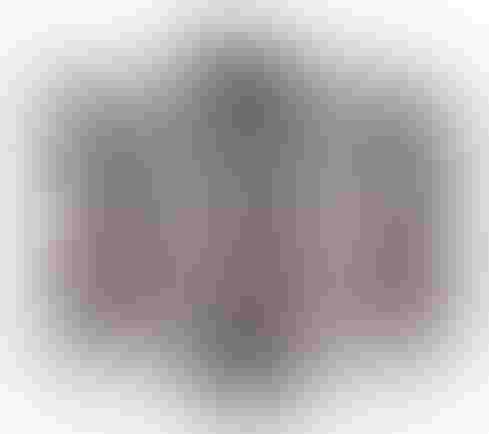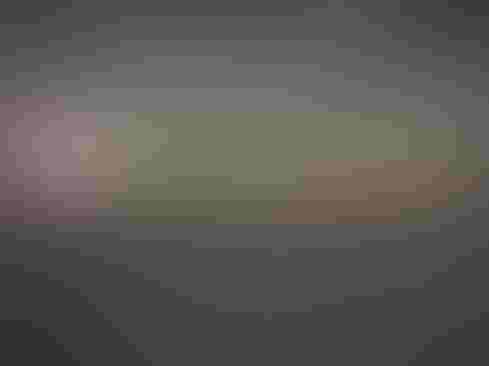 6 Things Not To Do With IPhone 6
6 Things Not To Do With IPhone 6 (Click image for larger view and slideshow.)
Apple screwed up big time Wednesday. The company released a software patch for iOS devices intending to fix some bugs. Instead, it turned iPhones into iPods by robbing them of cellular service. I spent the better part of the afternoon resurrecting an iPhone 6 Plus after installing the buggy update. Here's how it went down.
At 1 p.m., Apple made iOS 8.0.1 available to iPhones, iPads, and iPods. The update registered just 72 MB. According to the changelog, iOS 8.0.1 was to resolve a handful of known issues. It's the fastest Apple has pushed out a system update, as it arrived just a week after the general release of iOS 8. Perhaps the most important patch involved HealthKit. A bug in iOS 8 prevents iOS devices from accessing HealthKit apps in the App Store. That would have been resolved had things not all gone to hell in a handbasket.
At about 1:10, I downloaded iOS 8.0.1 over-the-air and began the installation process on an iPhone 6 Plus. About halfway through the process, I began to see tweets noting problems with cellular networks after the update. Too late, there was no way for me to back out of the update. The patch didn't take long to install, perhaps five minutes at most.
[Take a look under the hood. Apple iPhone 6 Plus Teardown Analysis.]
Once the phone rebooted, I saw the same issue reported by an increasingly large number of iPhone owners on Twitter: The iPhone 6 Plus had lost cellular service. The word "Searching ..." appeared where the cell signal and carrier indicators normally sit in the top-left corner of the display. I tried to make a call and send a text message. Nope. The 6 Plus lost Touch ID functionality in addition to its cellular connection. I could no longer use my thumbprint to make iTunes purchases (I use a password to lock my phone). By this time, about 1:25 p.m., people were already screaming on Twitter to stay away from iOS 8.0.1.
Naturally, I began to troubleshoot the phone. First, I reset the network settings. That didn't work. Then I rebooted the phone. That didn't work. Then I reset the phone. That didn't work. Then I tried updating carrier settings and adjusting a handful of other network-related options. Nothing I did restored cellular service.
I was at a Starbucks when this all happened. Thanks to the WiFi, my device was still connected to the Internet, but I certainly couldn't make/receive calls or send/receive standard text messages. Normally I have a spare phone with me, but I didn't on Wednesday. If I did, I would simply have popped the SIM card out and switched phones. Like many others, I was left stranded without a working cellphone (oh, the horror!) thanks to iOS 8.0.1.
Thank goodness I was not involved in an accident or anything else serious that required me to make phone calls. Thank goodness no one was trying to reach me for important reasons. I wasn't in any sort of situation that required immediate access to a phone, but surely others who updated their devices were in need of a phone. Losing cellular connectivity wasn't that big a deal to me (just a temporary annoyance, really), but it probably was a big deal for many others. As far as mistakes go, killing cellular connectivity with a system patch is about as big as it gets.
I decided to return home to fix the phone. Before 2 p.m. a handful of websites had already posted how-tos for reverting to iOS 8 and thereby restoring cellular and Touch ID functionality. I attempted to download the iOS 8 .ipsw file from Apple, but it wasn't going to happen. Too many others were doing the same thing. My computer was estimating a download time of more than two days to snag the 2-GB file. I was lucky that a friend pointed me to a mirror online hosting the file. Since I grabbed the file from the mirror fairly early, it only took about 15 minutes to download. By the time 3 p.m. rolled around, the mirror was pretty slow, too.
The bad news for me is that I hadn't backed up the device since the first day. (I know, n00b mistake.) In other words, all the settings and adjustments I had made to the device since September 19 weren't saved anywhere. My only option was to perform a clean install of iOS 8 and lose everything. Rewriting the phone's operating system, setting it up, and reinstalling the 68 apps on the device took a full hour. It was 4:45 p.m. before the 6 Plus was once again fully operational.
Apple eventually pulled the buggy update, but not until long after the damage had been done. No one has estimated the number of iPhones borked with iOS 8.0.1. I was lucky I was able to go home and use my computer to restore my device. Surely others had to wait much longer to triage their phones and get them in working order.
Close to midnight -- nearly 12 hours later -- Apple posted instructions explaining how to revert from iOS 8.0.1 to iOS 8.0. Enthusiast websites preempted Apple with the fix by 10 or more hours. Apple said it is already working on iOS 8.0.2, which should be available in a few days. This second update will include all the fixes originally found in 8.0.1 and won't, Apple claims, kill cellular connectivity.
It's hard to fathom how such a massive bug went unnoticed by Apple's engineers before the software was released. One can almost imagine the panic at Apple HQ after people began to report broken cellular connections.
There are two morals to this story. One: Back up your stuff, and two: Maybe let others be the guinea pigs when it comes to OS updates.
It doesn't matter whether your e-commerce D-Day is Black Friday, tax day, or some random Thursday when a post goes viral. Your websites need to be ready. Get the new Battle-Tested Websites issue of InformationWeek Tech Digest today. (Free registration required.)
Never Miss a Beat: Get a snapshot of the issues affecting the IT industry straight to your inbox.
You May Also Like
---