NASA Launches Online Tech Licensing Tool
NASA Launches Online Tech Licensing Tool
QuickLaunch streamlines the licensing of more than 30 of the space agency's technologies.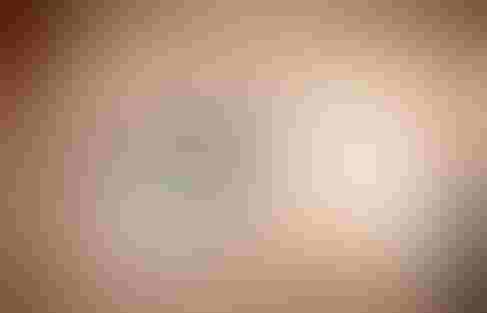 NASA's VISOR technology provides the ability to sense<br />beyond the visible light range.<br />(Source: NASA)
NASA has introduced an online tool that allows business and individuals to license more than 30 patented NASA technologies for commercial development. QuickLaunch offers a variety of technologies -- from a cathode luminescence sight to coatings that prevent corrosion -- with more to be added during the coming year.
QuickLaunch is designed to make it simpler to purchase nonexclusive licenses for NASA technologies (paying annual royalties) or evaluation licenses for limited periods. The new NASA site provides pre-approved terms and conditions, including fixed, up-front, and royalty pricing. Users can search by NASA center or by technology category, and they can file a licensing application online.
What makes QuickLaunch different from regular NASA licensing is the turnaround time. The tool offers "a streamlined process for electronic agreements and significantly reduced response and approval times," NASA said in a press release. Fees and standard license terms are published and not negotiated. The process from application approval to license agreement usually takes less than a month through QuickLaunch. By comparison, regular NASA licenses could take 3-9 months.
Technologies provided through QuickLaunch licensing are split into categories that include aerospace, biomedical, communications, electronics, energy, materials, sensors, and software. One example is a wireless system that issues an alert when an object or person has been left unattended; this system can be used to safeguard children. The system contains a sensor switch, which is fastened to the side of a car seat. It triggers instantly when a child is placed in the seat and deactivates when the child is removed.
Among other technologies business can license:
A method for fabricating an ultra-miniature fiber light source

A way to apply NASA microwave technology to medical treatments

Software that simulates fluid behavior under pressure

Sensors that continually measure the strains and pressures on structures such as bridges

A visual instrument that provides the ability to sense signals beyond the visible light range
[You don't have to travel to Mars to see some of NASA's innovations. See: NASA Curiosity Rover's Year On Mars: 5 Breakthroughs]
In addition to QuickLaunch, NASA offers a variety of technologies for licensing through its Tech Transfer Portal, which houses data from the agency's 10 field centers and headquarters. The new licensing tool is not officially part of NASA's open government action plan, but an agency spokesperson told us in an email that it "meets the spirit of open government as it offers information to the public and encourages collaboration."
Back in April 2010, NASA released a comprehensive open government plan, highlighting awards, social networking, and collaboration as key efforts dedicated to making the agency more transparent. The plan outlined 147 goals across 22 organizations, including changes to its policy, technology, and culture. The agency launched an open data project as part of the Open Government Initiative, and it has since been expanding its publicly available datasets. The goal, according to NASA, is to encourage developers, technologists, entrepreneurs, and citizen scientists to contribute to science by finding new ways of using this data.
Moving email to the cloud has lowered IT costs and improved efficiency. Find out what federal agencies can learn from early adopters in "The Great Email Migration" report (free registration required).
Never Miss a Beat: Get a snapshot of the issues affecting the IT industry straight to your inbox.
You May Also Like
---