Navy's CANES Contract: Network Virtualization At Sea
Navy's CANES Contract: Network Virtualization At Sea
US Navy Awards CANES contracts, valued at $2.5 billion, begins network consolidation, cyber defense upgrades.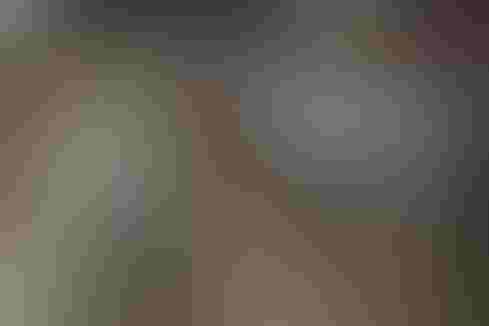 CANES equipment being prepped for for installation aboard the aircraft carrier USS Ronald Reagan. (Source: <a href="http://www.public.navy.mil/spawar/PEOC4I/ProductsServices/Pages/CANES.aspx">US Navy</a>)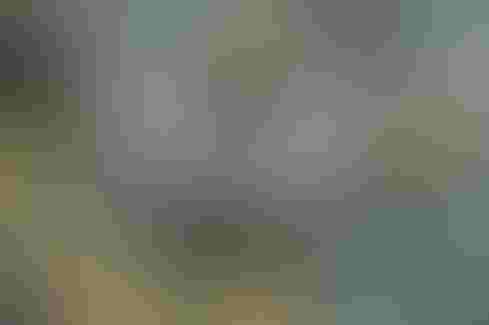 5 Breakthrough DARPA Technologies Beyond GPS
5 Breakthrough DARPA Technologies Beyond GPS (Click image for larger view and slideshow.)
The US Navy is moving ahead with its efforts to deploy an advanced at-sea network aboard its warships and coastal facilities. A key goal of the Consolidated Afloat Networks (CANES) is to replace multiple existing networks and hardware aboard Navy vessels with a standardized, virtualized, cloud-based system that is highly resistant to cyberattack.
To get the program's production phase underway, on August 19 the Navy's Space and Warfare Systems Command awarded contracts with an estimated cumulative value of $2.5 billion to five vendors who will compete for individual delivery orders for the life of the contract. The eight-year indefinite-delivery, indefinite-quantity contacts were issued to BAE Systems Technology Solutions and Services, Inc. (Rockville, Maryland); General Dynamics C4 Systems (Taunton, Massachusetts); Global Technical Systems (Virginia Beach, Virginia); Northrop Grumman Technical Systems (Herndon, Virginia); and Serco, Inc. (Reston, Virginia).
Besides replacing older command-and-control systems and integrating new ones, CANES represents a different approach to how the Navy looks at its networks, explained Rear Admiral Christian Becker, Navy program executive officer for Command, Control, Communications, Computers and Intelligence. Traditionally, sensor, weapon, and communications systems operated as their own independent silos with separate hardware and software managed by a command and control system, which had its own hardware and software. The new approach represented by CANES, Becker said, is to view all of these systems as part of a single integrated, predominantly software-based platform.
[Camp Shelby Joint Forces Training Center to offer first-ever open source training program. Read more: US Military To Launch Open Source Academy.]
Virtualization allows CANES to consolidate a number of legacy command and control and networking systems, which increases operational efficiency, said Captain William McNeal, Navy tactical networks manager. Besides the savings achieved by replacing hardware with software-based systems, CANES will also ultimately deploy an at-sea cloud.
Access to the at-sea cloud and the larger Navy networks will be scaled to the type of vessel using it, said Becker. The Office of Naval Research is currently assessing the best ways to use cloud-based networking at sea, but the ability to fully access the Navy cloud will first appear on larger vessels capable of carrying larger, higher bandwidth satellite antennas before being installed on smaller ships.
One of the biggest advantages of moving to a virtualized, cloud-based system is that it allows the Navy to greatly improve its cyber defense capabilities, McNeal said. CANES provides warships with improved, consolidated information assurance, firewall and intrusion detection systems for a defense-in-depth approach against cyberattacks. Additionally, he noted that the system architecture includes a core enterprise services domain running core operating systems and applications, a communications domain for routing and gateway management, and a computing domain for end-user services and voice communications.
Initial test and evaluation for CANES began on August 11 aboard the destroyer USS Higgins, the first ship fitted with the system. The ship is expected to be ready for full operational deployment sometime in the third quarter of 2015, according to Navy officials. They added that when the decision for full deployment is made, CANES will be authorized to move into its full operational capability.
Nine other Navy destroyers have been fitted with CANES and will follow the Higgins into limited deployment, officials said. Installation is also ongoing on three aircraft carriers, one amphibious assault ship, eight additional destroyers, one landing dock ship and one cruiser. According to the Navy, an additional 28 CANES installations are planned throughout the 2015 and 2016 fiscal years. CANES will also be installed on all new Navy ships and those currently under construction.
When complete in 2022, CANES will be deployed on 180 Navy ships, submarines, and maritime operations centers.
If the world wasn't changing, we might continue to view IT purely as a service organization, and ITSM might be the most important focus for IT leaders. But it's not, it isn't and it won't be -- at least not in its present form. Get the Research: Beyond IT Service Management report today. (Free registration required.)
Never Miss a Beat: Get a snapshot of the issues affecting the IT industry straight to your inbox.
You May Also Like
---