Navy Tests Swarming Autonomous Boats
Navy Tests Swarming Autonomous Boats
Navy sees "robot boats" as a way to better protect service members, improve defense capabilities, and cut costs.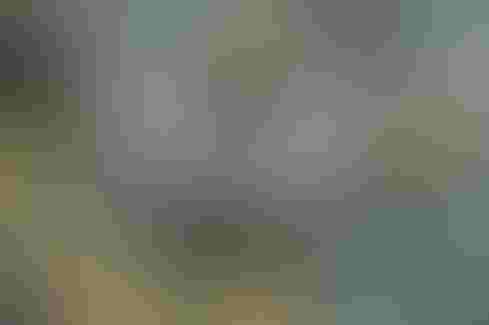 5 Breakthrough DARPA Technologies Beyond GPS
5 Breakthrough DARPA Technologies Beyond GPS (Click image for larger view and slideshow.)
In August, on Virginia's James River, the Office of Naval Research (ONR) tested a system to automate patrol boats so they can autonomously swarm hostile vessels.
The ONR disclosed the test on Sunday, characterizing the results as a technological breakthrough that can automate almost any boat using a combination of sensors, hardware, and software. The technology is similar in concept to that used by Google and by automakers for self-driving cars, though it's tuned for aquatic rather than terrestrial operation and for coordinated movement.
The Navy officials envision swarms of unmanned surface vehicles (USVs) being used to form a defensive perimeter around larger ships and to surround enemy ships. Rear Adm. Matthew Klunder, chief of naval research, suggested that the researchers working on the project see coordinated autonomous vessels as a way to defend against attacks like the one that hit the USS Cole off the coast of Yemen on October, 12, 2000.
[Government has plenty of data -- now they need to figure out what to do with it. Read Government Toils To Create Big Data Infrastructure.]
"If Cole had been supported by autonomous USVs, they could have stopped that attack long before it got close to our brave men and women on board," said Klunder in a statement.
The attack on the USS Cole, conducted by a small boat laden with explosives, resulted in the deaths of 17 American sailors and the injury of 39.
More broadly, the Navy sees autonomous vessels as a way to keep sailors from harm and to magnify its force-projection capabilities in a cost-efficient manner.
The ONR project relies on technology called CARACaS, which stands for Control Architecture for Robotic Agent Command and Sensing. Developed by NASA for its Mars rovers, the system has been adapted to allow boats to be operated autonomously, without anyone onboard. The unmanned boats coordinate with other autonomous vessels through a process the Navy calls distributed data fusion -- merging the sensor data from multiple autonomous boats and other sources so each vessel has a complete view of the area.
The USVs choose their own routes over the water for escorting and interdiction. Any weapons, however, will not be autonomous; weapon fire needs to be authorized by the human operator overseeing the mission.
Department of Defense policy requires that autonomous and semi-autonomous weapons are designed to be subordinate to human judgment. The DoD allows autonomous operation of certain non-lethal weapons, such as electronic warfare.
The James River demonstration included as many as 13 boats operated either autonomously or by remote control. As the Navy continues to develop CARACaS, it expects to be able to coordinate a larger number of USVs, as well as aerial drones.
Find out how NASA's Jet Propulsion Laboratory addressed governance, risk, and compliance for its critical public cloud services. Get the new Cloud Governance At NASA issue of InformationWeek Government Tech Digest today. (Free registration required.)
Never Miss a Beat: Get a snapshot of the issues affecting the IT industry straight to your inbox.
You May Also Like
---