New Decade, New You: The Evolution of the CIO
New Decade, New You: The Evolution of the CIO
Differentiate your enterprise by going more in-depth with cloud, leveraging data and analytics, embedding AI, and putting security at the center of the business.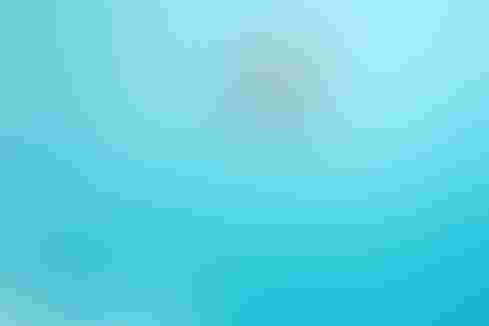 Image: Worawut - stockadobe.com
There is no question -- technology is advancing and improving faster than ever before across enterprises, making the chief information officer's role more critical to the performance of an organization. In this new year, it is crucial for the CIO to carefully examine and determine which technologies are the best fit for their organization. A recent Accenture report found that 83% of companies want systems that will allow them to pivot into new strategic directions.
Soon, we anticipate that organizations will rely on key technologies to help them advance and drive innovation, including multi-cloud, data and analytics, artificial intelligence (AI) and increased security capabilities. By embracing these forces for change, it will allow organizations to be more secure, current and innovative to keep up with the competition.
Going more in-depth with cloud
Embracing the cloud is imperative to a successful digital transformation across the entire enterprise. This year, we will see more organizations delve further into cloud computing, including pivots to multi-cloud networks and microservices. Organizations are beginning to realize that different cloud providers have difference advantages, but the need to manage usage, costs, security and compliance remains universal. These developments will guarantee that an organization's ability to manage its cloud infrastructure is universal and adaptable rather than provider-specific and siloed.
Implementing targeted cloud platforms and services for specific workloads will allow organizations to match the right cloud with the right service. Accenture currently has 95% of its infrastructure running in the cloud and by journeying far into the cloud, we can shift our focus to adopting native cloud solutions.
Securing access to real-time insights
There is an abundance of data that is readily available to organizations, but to provide value to an organization, that data must be analyzed correctly. In fact, Accenture research found that only 32% of companies reported being able to realize tangible and measurable value from data. This year, we anticipate organizations will increasingly use digital services, data and analytics to offer crucial real-time insights and empower employees to become more comfortable using data. This will allow organizations to move towards interconnected decision-making to better support business operations.
For instance, predictive analytics can help the workforce make better, faster, more accurate and consistent decisions. By producing data-driven insights and integrating advanced machine learning capabilities, teams will be empowered to innovate by taking advantage of new capabilities and do more fulfilling and innovative work.
Embedding artificial intelligence into business applications
AI is transforming how businesses operate and will continue to improve and automate processes in 2020. However, rather than simply applying AI to business applications, organizations will embed the technology into their core operations. This will provide more insights and enable better, faster decision-making.
Overall, we will see a transition of organizations becoming more automated, intelligent and insight-driven while also delivering value in new ways. These data-driven machines will ultimately unearth new opportunities for organizations to increase value.
Centralizing security capabilities
The cyber-threat landscape and environment complexity demand a new approach to keep businesses secure and current. We will see businesses attempting to prevent threats through continuous, automated compliance. This often translates to a "bend, but don't break" approach that combines the disciplines of cybersecurity, business continuity and enterprise resilience.
Security measures and capabilities will be centralized to ensure all members within organizations are being educated on new products, services and processes that are introduced. This will help to instruct employees on best practices and create accountability across the organization.
Serving as a catalyst for change
New technologies catalyze change. However, an increase in the pace of change increases what customers require from businesses. This year, we will see organizations adopt applications and services that can adapt quickly to keep up with the increasingly competitive landscape.
In conclusion, CIOs must thoughtfully decide which technologies are most appropriate for their organizations to get ahead this year and beyond. By going more in-depth with cloud, leveraging data and analytics, embedding AI and putting security at the center of the business, organizations will be able to differentiate themselves in the marketplace and deliver value to their business.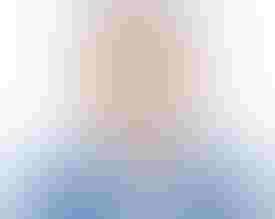 Jason Warnke is managing director and Digital Enterprise Lead for Accenture's CIO Organization. He leads Accenture's social enterprise strategy and is responsible for the strategy and enablement of Accenture's 500K+ people with technologies and capabilities required for engaging in the work in a social and collaborative way.
Never Miss a Beat: Get a snapshot of the issues affecting the IT industry straight to your inbox.
You May Also Like
---