New Opportunities from Tech-Driven Industry Convergence
New Opportunities from Tech-Driven Industry Convergence
As IT has evolved, solutions have become increasingly sector-agnostic, creating a ripe opportunity for the reuse of technologies across different industries.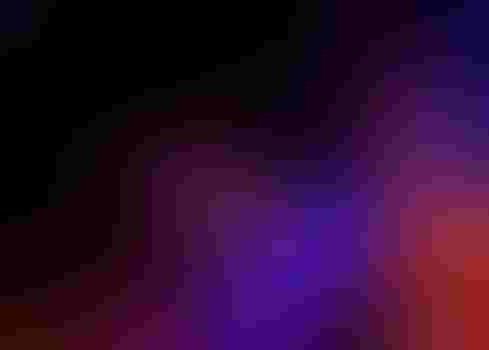 Image: kardd - stock.adobe.com
When we study the evolution of information technology, we find that companies traditionally leveraged technology solutions to serve specific business functions within an industry. For example, in life sciences or pharmaceutical companies, technology solutions were usually grouped by function such as commercial, R&D, and supply chain. Most answers were explicitly designed for the specific process and had little scope for portability across sectors. 
However, as technologies evolved, solutions have become increasingly broad-based and sector-agnostic. While cloud and high-tech companies still provide industry-specific solutions, there is a convergence in the types of problems they solve for customers across industries. 
Let's take the example of the impact of COVID-19. With the unpredictability and unprecedented disruptions caused by the pandemic, demand forecasting was a challenge for CPG manufacturers that produced sustenance items such as toilet paper or packaged food. The same challenge was faced by pharmaceutical companies, especially those manufacturing over-the-counter medication for common ailments. So, despite both being very different sectors, the underlying challenges and the solutions were very similar. This example demonstrates an excellent opportunity for reusability of technology solutions and responsible and secure data sharing between different industry verticals. 
Rethinking industry classification
As the lines are getting blurred, we need to rethink our traditional approach to grouping various sectors when building technology solutions. For instance, all consumer-facing industries such as CPG, pharma, insurance, and manufacturing are likely to have significant overlap in the challenges they face. Similarly, healthcare, finance, medical devices, retail, and telecommunications are likely to find common ground. Such a grouping emphasizes industry architecture and DNA rather than the traditional approach where sectors are grouped based purely on offerings for example, healthcare and pharma.  
The new approach recognizes the underlying commonalities in processes and operations and looks at opportunities for reusing technology solutions. Take the case of a sentient marketing system, which would be easy to deploy across sectors with little customization. With cloud adoption leading to greater democratization of data, similar data analytics models are likely to prove useful across industries. 
Impact and opportunities from convergence
As the lines between industries blur, the industry convergence driven by technology brings new opportunities of unprecedented scale and scope:
1. Reusability and integration
Building new solutions from scratch is a time-consuming and resource-intensive exercise. However, reusing existing solutions across industries with minor updates or customization can drastically speed up technology adoption. 
2. Cross-industry collaboration
When Aetna and CVS Pharmacy merged into a single entity in 2018, it seemed an unusual merger with little synergy. However, the impact on customers is already being felt. For instance, Aetna's new insurance plan lets members access appointments at CVS Health's MinuteClinics and newer HealthHUBs with no co-pay. It has other features, too, that leverage CVS's pharmacy business. 
There are several such examples that we see today driven by convergence. Amazon Prime customers getting special discounts at Whole Foods post its acquisition by Amazon is a good example. With the democratization of data, we're likely to see some unusual collaborations in the future.
3. Data economy
The hyper data economy's evolution will enable a new era of mass-produced/customized services to hyper-personalized services that open up opportunities and possibilities. It will facilitate end-to-end customer-oriented solutions and create an entirely fresh breed of competitors as companies use data to their advantage to better serve their customers. It will also turn competitors into collaborators as they pool their data and use it for better insights.  
In several instances, accruing the benefits of data is simply a matter of intention. With most data already available online, the connections and networks already exist. Putting in place the right policies that allow for data sharing in a secure, responsible, and transparent format that adheres to regulatory compliances is the first step followed by building models that monetize the data and ensure returns for the data owners without compromising user privacy.
With the rise of enterprise-scale data and a hyper data economy driven by industry convergence, enterprises can explore new horizons and grow in unexpected ways. 

Balaji Ramanujan is the head of architecture, data & analytics, at Infosys. He is an enterprise architect with a flair and passion for solving complex data problems. Balaji has 21 years of experience in information technology focusing on life sciences, healthcare, retail, and banking industries. With extensive experience in architecting and leading data modernization/monetization, data management, master data and data governance initiatives, Balaji has played an instrumental role in helping Infosys clients in the healthcare and life sciences sector focus on global modernization and digitization Initiatives.
Never Miss a Beat: Get a snapshot of the issues affecting the IT industry straight to your inbox.
You May Also Like
---