Nine Alternatives To Apple's iPhone
Nine Alternatives To Apple's iPhone
Not every businessperson wants or needs a $500 smartphone. Here are some highly capable options. Apple's iPhone is the sought-after smartphone of the moment, but it's outside the reach of some people and not ideal for everyone. Not only is the iPhone expensive at $499 to $599, but some IT departments won't support it, making it impractical for professionals who want to stay on the good side of the CIO.
Fortunately, there are many iPhone alternatives, including those with media players for music, video, and streaming content. At prices ranging from $75 to $450, they're cheaper than Steve Jobs' latest pet project, too.
Businesses generally have different needs than consumers when it comes to smartphones, not the least of which is access to applications. Despite Jobs' promise of "a very sweet solution" for developing and running third-party applications on the iPhone, Apple's plans for supporting business apps are fuzzy. Mobile e-mail provider Visto this week said it will support the iPhone, providing one option for accessing Microsoft Exchange and IBM Lotus e-mails. But for now, the iPhone is essentially a closed platform.
The iPhone will use AT&T's EDGE network, instead of the faster 3G cellular networks. That means certain applications, especially those that require a lot of server interaction, won't run as fast as they would on alternative smartphones that work with 3G networks.
Apple also has to prove that the iPhone is secure enough for the business world. Other mobile operating system makers such as Microsoft and Research In Motion have put a lot of effort into securely connecting smartphones to enterprise networks.
So it may be worth shopping around before you stand in line at the Apple or AT&T store with credit card in hand. Following are nine iPhone alternatives worth considering.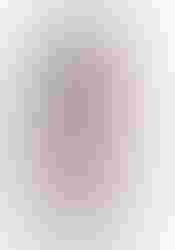 (click image to see larger view) Nokia E65
$449.89 without a carrier contract. View the image gallery

Nokia E65
The Nokia E65 began selling in the United States earlier this month and comes with several enhancements over its predecessor, the E62. New features include built-in Wi-Fi and the ability to make cost efficient voice-over-IP calls via wireless LANs. The E62 can be integrated into your company's PBX infrastructure using third-party applications. The iPhone comes with Wi-Fi, but it's unclear whether you can actually make VoIP calls with it.
Another advantage of the E65 is its ability to connect to 3G networks, an important capability for streaming video or using bandwidth-intensive apps.
What's not to like? The E65's slide-out design is a nice touch, but the phone lacks a QWERTY keyboard, which means typing is a bit cumbersome. And the E65 offers up to 2.5 hours of talk time on a 3G network and up to 6 hours on a standard cellular network. By comparison, iPhone users can gab up to 8 hours.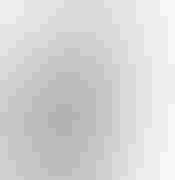 (click image to see larger view) Nokia E61i
$456 without a carrier contract. View the image gallery

Nokia E61i
Finally Nokia has given businesspeople what they want in a smartphone: Slick design, 3G support, built-in Wi-Fi, and VoIP calling.
More than anything, however, the E61i is about improving the mobile e-email experience. Users can set up e-mail using the settings wizard, then use the WLAN Wizard to locate available wireless networks. They can view and edit e-mail attachments with Quickoffice, ZIP Manager, and Adobe's Acrobat Reader. Apple's iPhone syncs up with personal contact databases and can view Microsoft Word and Excel files, but it doesn't have the enterprise integration capabilities of smartphones like the E61i.
If you're looking for a smartphone with a full Web browser, the E61i is a good pick. Its Mini Map Browser lets you view Web sites as they're meant to look.
When stuck at the airport, you can listen to tunes using the E61i's music player, which supports MP3 files, or stream live video and audio. In terms of style and design, however, the Nokia phone doesn't compare to the iPhone; you'll get fewer ooh's and aah's.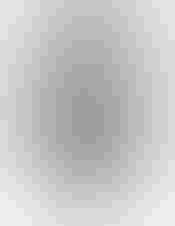 (click image to see larger view) BlackBerry Curve by Research In Motion
$200 with 2-year AT&T contract and rebate. View the image gallery

BlackBerry Curve
Upgrading from an older BlackBerry model to the Curve 8300 is like trading your 1999 Dodge Neon for a 2007 Lexus LS. The new BlackBerry is aimed at prosumers, the millions of working professionals who bring consumer technologies to work. Its big advantage is the "push" e-mail service that makes BlackBerrys the smartphones of choice in the business world.
The curve is like the iPhone in several ways. It comes with a mapping app called BlackBerry Maps, while the iPhone comes with Google Maps. And the Curve has a media player for music and video, while the iPhone comes with the guts of an iPod built in.
One of BlackBerry Curve's drawbacks, like that of most other smartphones sold in the United States, is its lack of Wi-Fi support. You can use Curve as a wireless modem for your laptop over RIM's network, but you won't be able to connect to Wi-Fi hotspots at airports or coffee shops.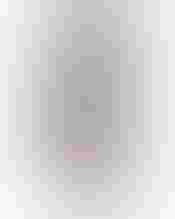 (click image to see larger view) BlackBerry Pearl by Research In Motion
$250 with 2-year AT&T contract; $150 with T-Mobile monthly plan and rebate. View the image gallery

BlackBerry Pearl
What makes the BlackBerry Pearl unique from other BlackBerrys? A sleeker design, digital camera, multimedia player with a stereo headset for MP3 and AAC music files, and an expandable memory slot.
The cell phone-like Pearl weighs 3.1 ounces compared with the 4.8 ounce iPhone. If history is a guide, people are reluctant to abandon cell phones for bulkier devices.
The Pearl's 64-Mbyte flash memory, expandable with a 2-Gbyte MicroSD card, gives you flexible storage for music, pictures, videos, and data files. The iPhone comes with 4 Gbytes or 8 Gbytes of storage, but storage capacity is fixed, so once you reach the limit, you'll need to make room before you can add more music or other files.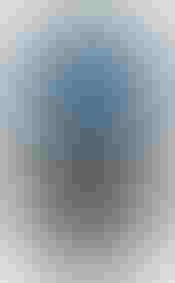 (click image to see larger view) Samsung BlackJack
$75 with a 2-year AT&T contract and rebate. View the image gallery

Samsung BlackJack
Similar to the newest BlackBerry models, the BlackJack is meant for mixing business and pleasure. It's powered by Microsoft's Windows Mobile 5.0 operating system, which comes with "direct push" technology for wireless e-mail. You can run Windows-based apps on the smartphone and synchronize with Microsoft Outlook contacts, calendar, and tasks.
The BlackJack can go anywhere, since it offers global roaming via quad-band EDGE/GPRS technology. It allows you to place and receive calls, send text messages, and browse the Internet from anywhere around the world. The iPhone also uses quad-band GSM, the global standard for wireless communications, but for now it's limited to AT&T's EDGE network in the United States.
The BlackJack's screen is tiny compared with the iPhone's, but it's good enough for receiving location and mapping information and for navigating an XM radio menu or AT&T's video and music programs.
No need to worry about the longevity of the BlackJack; it's not going anywhere. A lawsuit filed by Research In Motion in December against Samsung for using a name too similar to "BlackBerry" was settled earlier this year.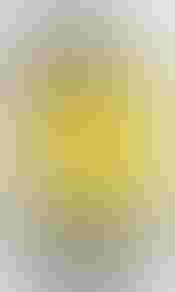 (click image to see larger view) Sprint Mogul by HTC
$400 with 2-year Sprint contract. View the image gallery

Sprint Mogul
The Sprint Mogul, unveiled a week ago, is the ultimate business device. Manufactured by High Tech Computer, it sports a touch screen similar to the iPhone's while running the latest version of Microsoft's mobile operating system, Windows Mobile 6, Professional Edition, which lets you view e-mail in its original rich HTML format with links to the Web and SharePoint sites. Microsoft had offered two Windows Mobile versions: Pocket PC and Smartphone, which lacked the full Office suite. Windows Mobile 6.0 comes in one version and contains Outlook, Word, Excel, and PowerPoint for viewing and editing documents.
Mogul works on Sprint's 3G network, called EV-DO Revision 0, at typical data speeds of 400 Kbps to 700 Kbps and peak speeds of up to 2.0 Mbps. Customers will be able to upgrade to a faster network called EV-DO Revision A via a free software update when it becomes available.
With the Sprint Mogul -- unlike the iPhone -- you can buy software from Sprint's online catalog or download other Windows Mobile-compatible apps, as well deploy mobile versions of enterprise apps. Two things you won't find on the Mogul are Google Maps and YouTube.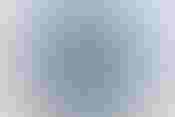 (click image to see larger view) T-Mobile Wing by HTC
$300 with T-Mobile monthly plan and rebate. View the image gallery

T-Mobile Wing
Another smartphone newbie, the T-Mobile Wing is eye-catching with its blue exterior, touch screen, and slide-out QWERTY keyboard. The Wing, also made by High Tech Computer, is best known for being the first Windows Mobile 6 smartphone to ship in the United States. What does that mean to you? Better e-mail functionality and a full Microsoft Mobile Office suite to keep you productive when you're not in the office.
There are several wireless connectivity options on the Wing, including Wi-Fi and Bluetooth. Windows Media Player Mobile lets Wing perform many of the same functions as the iPhone, such as playing audio and video files, but T-Mobile doesn't have a music or a video service like other cellular carriers. That's a shortcoming if you're into music. iPhone owners can tap into Apple's iTunes service.
The T-Mobile Wing and the iPhone share a similar limitation -- cellular technology that's slower than 3G. The Wing works on T-Mobile's EDGE network, which means Web browsing and data speeds can be sluggish compared with other smartphones. It's also heavier and bulkier than the iPhone.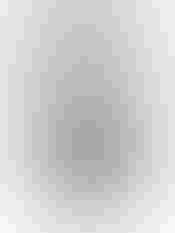 (click image to see larger view) Palm Treo 755p
$279 with a 2-year Sprint contract. View the image gallery

Palm Treo 755p
As a rule of thumb, Palm Treo smartphones are "phone like" in design and come bundled with cameras, touch screens, and multimedia capabilities for watching video, listening to music, and viewing pictures.
But if you're looking for stylish design and innovation, don't look to the Treo. Its design hasn't changed much over the years. The only significant change in the Treo 755p is the elimination of a bulky external antenna.
What makes the Treo 755p a good smartphone for the working crowd is Microsoft's direct push technology, which delivers e-mail to the smartphone from Exchange servers. IT departments don't have to worry about costly middleware, and users get a better mobile e-mail experience.
Like the iPhone, the Treo 755p comes with Google maps, a great feature for frequent travelers. Other advantages include 3G support, modem capabilities, a full Web browser, and access to thousands of Palm OS applications. The Treo 755p runs the Palm OS, and it's only available from Sprint. If you're looking for the latest Windows Mobile Treo, go with AT&T's Treo 750.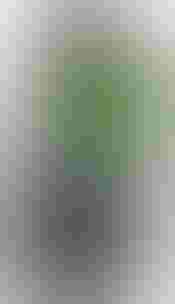 (click image to see larger view) Motorola Moto Q 9h
$700 estimate, without a carrier contract; $200 for Moto Q with 2-year Sprint contract. View the image gallery

Motorola Moto Q 9h
Rolling out smartphones based on faster cellular technologies is one way Motorola is courting multimedia-hungry mobile users. Motorola's Moto Q smartphone, launched last year, had several limitations, particularly the omission of the full Mobile Office Suite, making it impossible to create and edit documents. Motorola solved the problem in May with the release of a better, faster smartphone, the Moto Q 9h. It incorporates Windows Mobile 6, quad-band EDGE technology that works around the world, and 3G technology that has the potential of reaching data throughput of up to 2 Mbps.
Both the Moto Q 9h and the iPhone are multimedia savvy, although the Moto Q 9h offers a better blend of business functionality (in terms of accessing apps and enterprise e-mail systems) and entertainment. It's also one of the thinnest smartphones on the market, which makes it super portable.
The Moto Q 9h isn't yet available in the United States, but it has been reported that AT&T will debut the device in August. If you can't wait, an older Moto Q model is available from Verizon Wireless.

Never Miss a Beat: Get a snapshot of the issues affecting the IT industry straight to your inbox.
You May Also Like
---