Oculus VR: Crowdsourcing Or Mass Exploitation?
Oculus VR: Crowdsourcing Or Mass Exploitation?
Facebook's $2 billion acquisition of Oculus VR should consider rewarding its Kickstarter backers with something more than a T-shirt.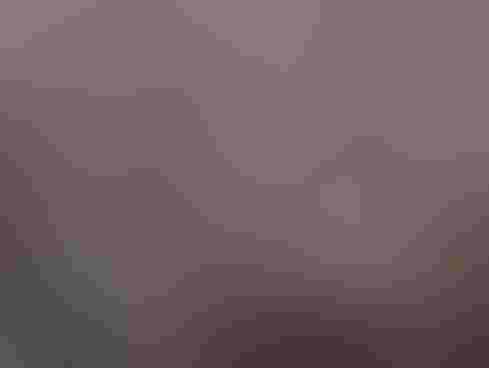 (Source: <a href="http://www.fotopedia.com/items/flickr-613445810"target="new">James Cridland</a>)
Facebook's decision to acquire Oculus VR as a way to connect social networking with virtual reality hasn't gone over well with the Kickstarter members who backed the startup.
Comments from Kickstarter participants have been predominantly negative, with backers saying they feel sickened, betrayed, saddened, and disappointed. Similar sentiment dominates discussions of the deal on Reddit -- so much so that Oculus VR co-founder Palmer Luckey bothered to respond.
"I am sorry that you are disappointed," Luckey wrote. "To be honest, if I were you, I would probably have a similar initial impression! There are a lot of reasons why this is a good thing, many of which are not yet public. A lot of people obviously feel the same way you do."
[Whom does Oculus join in the Facebook "family"? Read Facebook Oculus Deal: 5 Older Siblings.]
Luckey defended the rationale for selling his company, and only time will tell whether Facebook's stewardship of its acquisition can win back the disaffected. But the deal reveals a fundamental flaw in crowdsourced funding: It's too easily exploited.
Oculus VR initially sought $250,000 to start the company and ended up raising more than $2.4 million from more than 9,500 backers through Kickstarter, a crowdfunding platform. If these backers had invested in Oculus VR for, say, a 50% stake in the company, they would have received $1 billion of the $2 billion price to be paid by Facebook. So each dollar of initial investment would have resulted in a $416 return. For the more than 5,600 of Oculus VR's backers who made $300 contributions, that's a theoretical payday of almost $125,000.
That kind of math, optimistic though it might be, hasn't been lost on contributors. Brian Bedford noted in a comment on the Kickstarter page that he backed Oculus VR for $10. "I'd like my $8200 (0.00041%) of that $2 billion Facebook deal now, please. I backed a VR project for games, not a massive social media company's fairly obvious attempt to stay relevant... I'm a game developer/artist struggling to even find a job in the face of frequent studio layoffs. Shareholder stake in something I believed in would have helped a LOT right about now, but screw the little people, right? Thanks for that."
Of course, deals can be structured in many ways, not all of which would be that favorable. What's more, Oculus received venture capital funding after its Kickstarter round, making the equity percentages more complicated. Regardless, Kickstarter is not an equity investment platform. It's a way to promote the production of products through prepayment. The backers didn't invest; they contributed and hoped for something in return. Many of them got T-shirts, as promised.
Kickstarter really should offer equity as an option, the way Fundable works. At the very least, it should require companies that get funded to repay their backers in full or more upon acquisition or receipt of venture capital.
Oculus VR might be under no legal obligation to pay back its Kickstarter funders, but it would be the right thing to do after receiving such a large sum from Facebook. You see this in other industries. When a movie does spectacularly well, bonuses are sometimes paid.
Paraphrasing the French writer Honore de Balzac, Richard O'Conner wrote in The Oil Barons: Men of Greed and Grandeur (1971), "Behind every great fortune there is a great crime." The modern version would be something like this: Behind every fortune founded on aggregated resources, there is exploitation.
Social platforms get your content -- free labor -- or, in the case of Kickstarter, your money. When aggregated, the whole is worth more than the sum of the parts. You get a free account to express yourself amid ads or maybe a lovely T-shirt. Someone else gets an empire. Some people are fine with that. But if fairness matters to you, insist on an equity stake.
Engage with Oracle president Mark Hurd, NFL CIO Michelle McKenna-Doyle, General Motors CIO Randy Mott, Box founder Aaron Levie, UPMC CIO Dan Drawbaugh, GE Power CIO Jim Fowler, and other leaders of the Digital Business movement at the InformationWeek Conference and Elite 100 Awards Ceremony, to be held in conjunction with Interop in Las Vegas, March 31 to April 1, 2014. See the full agenda here.
Never Miss a Beat: Get a snapshot of the issues affecting the IT industry straight to your inbox.
You May Also Like
---