One Year Wiser: 7 Top Culture Ins and Outs
One Year Wiser: 7 Top Culture Ins and Outs
The transition from the business world of 2017 to that of 2018 features some shifts in culture across organizations.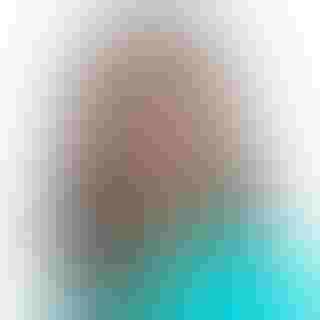 The power of culture, good and bad, was never more obvious than in 2017 as Silicon Valley was challenged to take stock. Inside companies, culture isn't just something to be talked about. It is something to live, and safeguarding and perpetuating positive cultures takes involvement from top to bottom. This year will bring even more cultural challenges for companies around the world. Here's my take on seven key workplace culture Ins and Outs—and what to watch for in 2018.
1. What's in: The employee experience. What's out: Just a paycheck.
The "employee experience" manager is an expanding job title at leading companies such as GE, Cisco, Adobe, Tesla, and UPS. Why? Companies that focus on the employee experience will be better able to attract and retain top talent. That talent wants work experiences that stretch skills, minds, and hearts. Almost 9 in 10 millennials, now the biggest generation in the workforce, indicate that development is important at work, Gallup says. Also, 58% say an improved quality of work life is more important than a fatter salary, a Fidelity survey found. Putting people first has never been more important or more beneficial.
2. What's in: Frequent feedback. What's out: Annual reviews.
Many companies are ditching annual reviews, including us at Workday. Why? We're recasting performance management to focus more on enabling people rather than simply managing them. With a new approach that employs frequent feedback, we can help employees better understand their goals while providing them with the experiences they want and need to grow their careers. That's just the start of it. By measuring outcomes (e.g. the percentage of employees that believe their managers make expectations clear, the percentage of workers that believe there is someone at work who encourages development, etc.) we can fine-tune a performance culture that's on point, nimble, and more effective at engaging employees.

Image: Pixabay/Geralt
3. What's in: Continuous learning. What's out: Required training.
Of course, there will always be some required training at work. But companies have to go far beyond that in today's knowledge-based economy. Millennials, who're on track to be the most educated generation in Western history, are leading the charge in demanding continuous learning at work and in their personal lives. Companies that take advantage of learning technologies that have a Netflix or Amazon-like approach will better engage employees and create a culture of continuous learning that equips companies to excel in rapidly changing business environments.
4. What's in: Diversity. What's out: Sameness.
Research shows that gender diverse companies are 15% more likely to have financial returns above their respective national industry medians, and ethnically diverse companies are 35% more likely to outperform. These bottom-line results underscore that diverse companies simply do and are better. But it's not just about the numbers – we need to create an inclusive environment for all. As we've seen with some of the most well-known brands, even the biggest stars can fall if they aren't fostering diverse and inclusive cultures.
5. What's in: Real data. What's out: Guesstimates.
In 2018, technology will play an even more important role because the right tools can provide accurate, real-time data that helps to reveal trends and patterns, highlight successes and shortfalls, and enable effective tracking of goals. This technology will help organizations keep a spotlight on workforce, financial, and diversity trends — all critical to workplace culture and business success.
6. What's in: Line In the sand. What's out: Head in the sand.
Political decisions affect all of us, at home and at work. Here at Workday, we stand by all of our employees and that was tested in the wake of the travel ban announced earlier this year. In a message to our valued employees, we communicated our commitments — to treat everyone equally, to not change any aspect of the Workday culture in response to government directives that conflict with our values, to challenge any attempt to compel us to act in a way inconsistent with our values, to name a few — in order to ensure they understand we are providing a safe and inclusive workplace where everyone is free to bring their full selves to work.
7. What's in: Sponsorship. What's out: Check the box mentorship.
Make no mistake, having a mentor at work can be one of the most effective ways to build networks and skills. But mentorship, when done in a check-the-box way, can also lead employees to think they're getting all of the help they need to make the most of their talents while exposure to new ideas or people may not necessarily change. Sponsorship goes the extra step. Sponsorship means leaders seek out employees and provide them with assignments and opportunities that open doors, not just minds.
Ashley Goldsmith is the Chief People Officer for Workday.
Never Miss a Beat: Get a snapshot of the issues affecting the IT industry straight to your inbox.
You May Also Like
---