Open And Social: New Path For Government Agencies
Open And Social: New Path For Government Agencies
Agencies such as DoD are adopting social business, digital technologies, and open standards in surprising ways.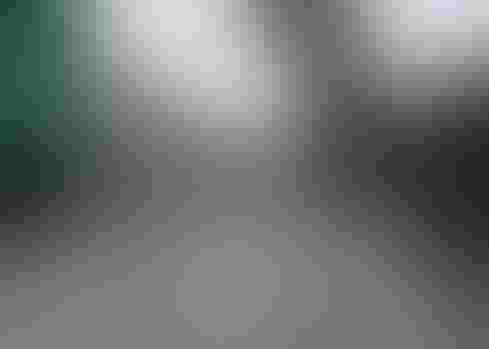 Relief efforts after the 2010 Haiti earthquake.<br />(Source: <a href="http://en.wikipedia.org/wiki/2010_Haiti_earthquake#mediaviewer/File:EscombrosBelAir5_Edit1.jpg" target="_blank">Marcel Casal Jr</a> on Wikipedia.)
Organizations of all sizes and verticals, from Fortune 500 conglomerates to government agencies, are enjoying the productivity of enterprise social networking and open-source software. I know many readers will be surprised that I included "government agencies" in the previous sentence. However, swift changes are taking place as that sector adapts to the collaboration benefits of social business tools. In fact, government agencies are adopting social business, digital technologies, and open standards in some surprising ways.
For example, take a look at the Defense Department's All Partners Access Network (APAN), formerly known as the Asia Pacific Area Network. Hosted by US Pacific Command, the APAN community is the premier unclassified information sharing and collaboration enterprise for the United States Department of Defense (DoD). APAN provides the DoD and its mission partners with community spaces and collaborative tools to help them plan, train, and respond to business requirements and mission objectives. APAN makes these tools available over the open Internet, so individuals and organizations that do not have access to traditional DoD systems and networks can participate in information sharing and collaborative events.
More specifically, during the Haiti earthquake in 2010, the DoD US Southern Command (SOUTHCOM) leveraged social technologies to provide situational awareness and facilitate faster relief responses. SOUTHCOM used the APAN community as the center of communication for emergency relief efforts. A group dedicated to these efforts was created within 24 hours following the earthquake, and nearly 2,000 users joined within the first week. Wikis were created and blogs were posted to provide members with updated reports and announcements, and discussion boards served as the most important collaboration method, enabling users to quickly and more efficiently coordinate relief efforts. Posts ranged from locations of hospitals ready to serve victims, to information about survivors and assistance needs. Users quickly responded to these posts by offering emergency equipment to be sent to Haiti, and officials acted immediately, filling the open hospital within two days and providing transportation for the equipment. Social networking and online communities quickly proved their worth in emergency-response efforts, connecting people from multiple organizations within the online hub and providing victims with access to medical attention and equipment.
[Want tips on how to create a vibrant online community? See How To Build A Successful Open Source Community.]
Government agencies can also benefit from more traditional collaboration tools, such as email and, more specifically, open-source email. Open-source email offers increased security and hosted data features to meet government agencies' unique security needs. However, there is a myth surrounding open-source that such solutions are not secure. This is simply not true. On the contrary, the thousands of developers that participate in the software review and issue-resolution process make sure that open-source solutions are more secure than various other options. Furthermore, many government agencies often will not implement a piece of software in a security-critical environment if the agency itself cannot examine the source code for flaws. That is where open-source software excels -- its transparent development allows businesses to investigate and test security for themselves.
Open-source email is especially attractive to government agencies due to the fact that they can adjust the system to fit their unique security nuances, including those related to location-based privacy and compliance concerns. Furthermore, government organizations can add layers of encryption to their open-source email systems through integrations with a variety of third-party antivirus and encryption solutions. For example, the Peruvian government has a policy that agencies must use open-source software in order to increase security, privacy, and encryption levels for sensitive and confidential information. This led one government agency to turn to open-source email, recognizing that it drives rapid innovation and allows for integration with a variety of anti-spam, antivirus, and encryption solutions.
Have you seen other examples of government agencies and organizations embracing social technology and open-source solutions? If so, please add them in the comments section.
Cloud computing has been endorsed by everyone from the president on down as a key way to make government IT more efficient and responsive. Planning a move should be on every agency's to-do list. Get the Gov Cloud: Executive Initiatives, Enterprise Experience report today (registration required).
Never Miss a Beat: Get a snapshot of the issues affecting the IT industry straight to your inbox.
You May Also Like
---