Oracle, NetSuite Report Cloud ERP Progress
Oracle, NetSuite Report Cloud ERP Progress
Oracle, NetSuite report strong adoption of SaaS-based ERP as SAP prepares S4 announcement. Is mission-critical ERP next into the cloud?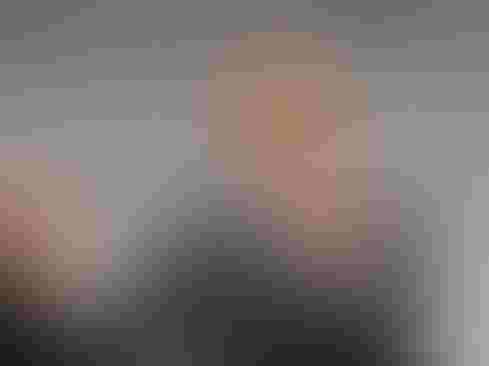 SAP CEO Bill McDermott is set to announce SAP's next-generation ERP suite, dubbed S4, on Tuesday. Questions will focus on cloud delivery options.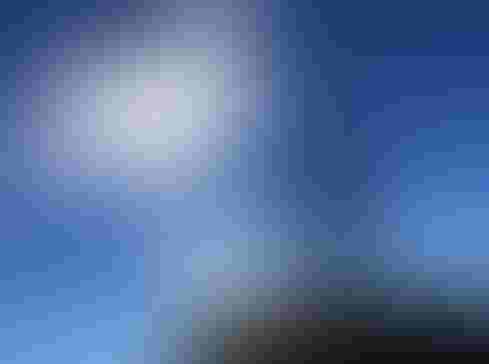 Cloud ERP: 9 Emerging Options
Cloud ERP: 9 Emerging Options (Click image for larger view and slideshow.)
Oracle announced Friday that more than 600 companies worldwide have selected Oracle ERP Cloud and Oracle Enterprise Performance Management (EPM) Cloud apps, with 80% growth in the last quarter alone. That report arrived just one day after software-as-a-service (SaaS) ERP vendor NetSuite reported a 34% year-over-year revenue increase for fiscal year 2014.
"The fourth quarter of 2014 was our seventh consecutive quarter of more than 30% year-over-year recurring revenue growth," said NetSuite CEO Zach Nelson in company statement. "In addition, fiscal year 2014 represents a fifth consecutive year of accelerating recurring revenue growth."
[ Want more on Oracle's cloud push? Read Oracle Details Cloud Cost-Cut Plan. ]
Are Oracle and NetSuite results a sign that ERP is following in the footsteps of CRM and HR apps into the cloud? That question will be raised this week as SAP, the ERP market leader, is set to announce a new, cloud-delivered S4 ERP suite on Tuesday. Earlier this month, SAP CEO Bill McDermott said his company expects to reach a tipping point by 2018 whereby it will see more revenue from cloud apps than from on-premises software.
But new ERP deals shouldn't be confused with all deployments, a universe still dominated by on-premises ERP. What's more, cloud ERP continues to find favor mostly among small and midsized businesses. Like NetSuite, cloud-ERP pure-play vendors Kenandy, Plex Systems, and QAD have focused almost entirely on midsized companies or divisions of larger companies. Epicor and Microsoft Dynamics have spun out SaaS-based versions of their flagship ERP software, but these, too, are predominantly aimed at midsized companies and business units of larger firms.
Conventional wisdom has it that large enterprises will be slower to move their expansive ERP deployments into the cloud. SAP and Infor, the No. 1 and No. 3 ERP vendors, respectively, have up to now added edge applications like CRM, HR, and EPM as SaaS, but their core ERP cloud offerings are conventional software deployments delivered as managed services.
Oracle and Workday have been the most aggressive vendors pushing SaaS ERP at scale. Oracle on Friday cited 90,000-employee real estate firm RE/MAX as a new cloud customer. Workday lists insurance and benefits firm UNUM and real estate management firm Cushman & Wakefield among its Fortune 500 financial ERP customers. Oracle and Workday are alike in the ERP cloud in focusing on the financial-management and people-management aspects of resource planning (often replacing PeopleSoft legacy deployments). You simply don't see Fortune 100 companies or many manufacturing-and-supply-chain-oriented Fortune 500 companies running SaaS-based ERP today.
All eyes will be on SAP this week as it unveils S4, which CEO McDermott recently described as a simplified, fourth-generation version of the vendor's venerable Business Suite. Will S4 apps run as SaaS or as managed services? If it's SaaS, will S4 scale to meet the needs of the many giant companies that have run for years, if not decades, on SAP's Business Suite?
Answers on SAP's specifics will emerge this week. But the progress of high-scale ERP deployments into the cloud will likely emerge in slow motion, with progress measured year-by-year through the end of the decade.
Attend Interop Las Vegas, the leading independent technology conference and expo series designed to inspire, inform, and connect the world's IT community. In 2015, look for all new programs, networking opportunities, and classes that will help you set your organization's IT action plan. It happens April 27 to May 1. Register with Discount Code MPOIWK for $200 off Total Access & Conference Passes.
Never Miss a Beat: Get a snapshot of the issues affecting the IT industry straight to your inbox.
You May Also Like
---