Oracle's Hurd: A 'Once-In-A-Career Opportunity'
Oracle's Hurd: A 'Once-In-A-Career Opportunity'
President Mark Hurd explains Oracle's strategy on cloud, marketing, innovation, and those pesky startup rivals.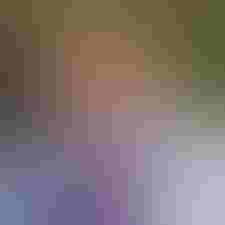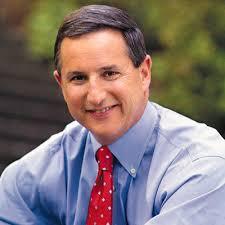 <b>Even Oracle's ERP applications are "headed to the cloud," says co-president Mark Hurd.</b>
How about Oracle's ERP applications, those core financial, manufacturing, run-your-business kinds of applications?
"Headed to the cloud," Hurd replied without hesitation. "We're aggressively in midmarket right now with our cloud ERP offers, and you'll see us taking some major companies' divisions to the cloud this calendar year. We're going very aggressively to the cloud. We see this as a once-in-a-career opportunity.
"People in the industry tend to talk about the startup SaaS guys. We look at it a bit differently. We're the second biggest applications company in the world [behind SAP]. We think this is the opportunity to become the biggest. When you get an 'interruption' opportunity like this and your core competitor hasn't rewritten anything in the cloud… if they're as smart as us, it'll take them six or seven years to rewrite their code for the cloud. Let's do the math -- 2020, 2021. Seems like a decent window. Our view is that we're going to start to clip off significant opportunities."
But are customers really ready to move their core apps to the cloud? Other senior executives I've interviewed have put that timeframe at two, three, four years out. Hurd, always blunt and politely confrontational, responded that he doesn't like to get trapped into what he calls "binary" answers -- yes, no, black, white.
"Let's pretend that 25% move, and you get 50% of the 25%," Hurd said. "You gain 12 points [in market share]. So these are big windows. I'm not trying to tell you that everybody's going to move everything to the cloud. But I'm telling you, we're going to be the company there first with the best stuff. We're the first company to market with cloud ERP -- full stop."
So who will Oracle's biggest application competitors be moving forward, SAP or a handful of cloud startups?
"One big competitor is inertia. Another competitor is some set of startups. So one competitor is if customers decide to stand pat. But if they want to interrupt, they have a choice: a very-well-financed, biggest-cash-flow company in the enterprise IT industry with a massive engineering organization, massive support organization, or some small startup. Your decision."
I asked Hurd about Oracle's hardware business, about its strategy to wind down Sun's low-end server business and focus on its higher-margin systems. IBM did just that this week with its agreement to sell its x86 server business to Lenovo for $2.3 billion.
Oracle's server business continues to contract. According to Gartner figures from the 2013 calendar third quarter, Oracle's total server revenue declined 15.5% from the year-earlier quarter and its revenue-based market share slipped to 4.1% from 4.7%. In the higher-margin RISC/Itanium Unix market, segment leader IBM and No. 2 Oracle both posted calendar third-quarter revenue declines (down 29.8% and 25.3%, respectively, according to Gartner). But IBM's unit market share was up 10 points to 52.8%, while Oracle's fell 6.6 points to 29.1%.
When will we see a turnaround?
Hurd was less than emphatic. "It's sort of happened. In Q2 [Oracle's fiscal second quarter ended Nov. 30], we grew the hardware business -- we grew our support business 5%, new product sales were down a couple of points, so the net of the hardware business was that it's growing. We predicted that we would be guiding some growth in just the product side and in total [hardware] business -- you know, from demand -- in Q3. So we'll see what happens." Oracle's engineered systems business -- including sales of the Exadata database appliance, the Exalogic middleware machine, the Exalytics in-memory business intelligence machine, and the Big Data Appliance -- were up 35% last quarter, he said.
"It's what you described. We've been very focused on not running revenue through our P&L that wasn't valuable to customers, that's low-margin, sort of OEM stuff where Oracle didn't make a difference to customers or to what we're doing. So we've focused on a next generation of Sparc platform. We've introduced new and refreshed engineered systems. We've introduced a very nice NAS storage product. And the combination of all that is now turning into growth mode. So while it has taken awhile, our strategy was to do what I said in a thoughtful way. We feel good about it."
Back to Hurd's earlier point about making things easier, simpler for customers, I asked him about the complexity of Oracle's software licensing, a point of contention raised by John Matelski, CIO of DeKalb County, Ga., who's also treasurer of the Independent Oracle User Group. Heading into a meeting with Hurd at last fall's Oracle Open World, Matelski told my colleague Doug Henschen: "Our first priority is to make Oracle contracts simpler and more customer-friendly. I'm not so much concerned about price -- although that's a big issue -- but it's just so complex. Right now I have eight different contracts with Oracle that I would love to get consolidated, but that has really been a challenge."
I asked Hurd whether Oracle is doing anything specific to address such concerns, particularly among customers that come to Oracle through acquisitions and seek simpler licensing terms and more consistent licensing quotes across multiple product lines.
Hurd didn't offer specific answers and didn't seem to see it as a particular problem between Oracle and its customers. In fairness, customers of Microsoft, SAP, and other enterprise software vendors register similar complaints about those vendors' contracts, though Oracle's challenge is magnified by the number of new acquisitions it tries to integrate each year.
"We have no strategy that says, 'How do we make this as difficult as possible?'" Hurd said. "We're very much trying to make it simple, trying to make it easy. Now that said, we have a lot of products. If you consider that complexity, then I can't help you with that. We have hardware, we have marketing software, HR software, ERP software, database, middleware, and each of them has certain intrinsic values associated with it. And we try to price them in a way that we think is thoughtful.
"We're always in search of ways to make things simpler, ways to innovate in terms of simplifying the pricing. We're not trying to make things more complicated."
Rob Preston is VP and editor in chief of InformationWeek, where he oversees the editorial content and direction of its various websites, digital magazines, Webcasts, live and virtual events, and other products.
InformationWeek Conference is an exclusive two-day event taking place at Interop where you will join fellow technology leaders and CIOs for a packed schedule with learning, information sharing, professional networking, and celebration. Come learn from each other and honor the nation's leading digital businesses at our InformationWeek Elite 100 Awards Ceremony and Gala. You can find out more information and register here. In Las Vegas, March 31 to April 1, 2014.
Never Miss a Beat: Get a snapshot of the issues affecting the IT industry straight to your inbox.
You May Also Like
---