PC Market: Don't Call It A Revival
PC Market: Don't Call It A Revival
Ultramobile hybrids and Windows XP upgrades have slowed the bleeding but the PC slump hasn't ended.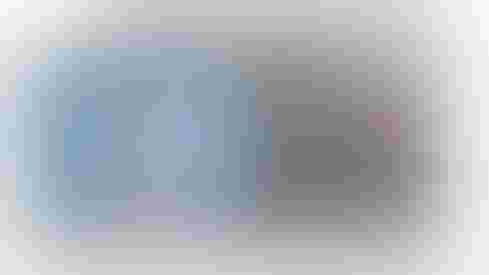 Ultra thin and light laptops such as Apple's MacBook Air are included in Gartner's desktop PC sales numbers, which are looking a tad brighter.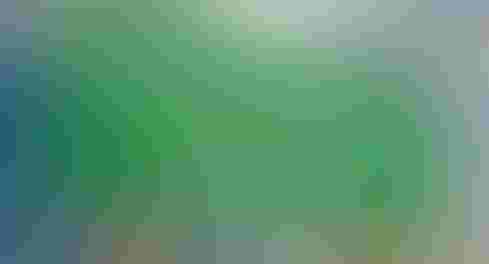 IT Salary: 10 Ways To Get A Raise
IT Salary: 10 Ways To Get A Raise (Click image for larger view and slideshow.)
After slumping 9.5% last year, PC shipments will drop only 2.9% this year, according to the latest projections from Gartner. The research firm expects declining PC sales to level off thanks to both Windows XP customers who've upgraded to newer systems, and increased adoption of "ultramobile" laptops and hybrid devices.
"2014 will be marked by a relative revival of the global PC market," said Gartner research director Ranjit Atwal in a statement.
To say the predicted figure represents a PC revival, even a relative one, might be hyperbole. This year's predicted 2.9% drop is relative to last year's disastrous baseline. PC shipments, in other words, are still declining; they just aren't tumbling as rapidly as before.
[Windows 8 has been divisive, but will Microsoft turn things around with Windows 9? Read Windows 9: Desktop Resurgence?]
Moreover, the 2.9% slip includes a number of devices that might not fit all users' notion of a PC. Gartner's overall PC figures include "premium ultramobile" devices, which the firm defines as models that maintain full data-processing capabilities but "extend the notebook usage model toward the tablet by refinement of physical characteristics" that include a light weight and portable size, a smaller screen than most notebooks offer, and instant-on capabilities. Gartner includes many Intel x86-based Windows tablets and Apple's MacBook Air in this category.
If premium ultramobiles are removed from the equation, Gartner expects traditional desktop and laptop PC shipments to drop 6.7% this year, and another 5.3% in 2015. The firm said 296.1 million traditional PCs shipped in 2013, but expects that number to drop to 261.7 million by 2015. At the same time, it expects premium ultramobiles to carve out a strong niche. The devices accounted for 21.5 million shipments in 2013, but Gartner predicts that figure will jump to 32.3 million this year, a 50.2% improvement. In 2015, Gartner expects premium ultramobiles to account for almost one-fifth of all PC shipments, with 55 million units overall.
Gartner also projects that tablets, whose popularity helped trigger the PC slump, will continue to become more ubiquitous, albeit at a somewhat slower rate. The firm predicted that after hitting 200 million shipments and growing by more than 50% last year, tablet industry output will reach 256.3 million slates this year, a 23.9% uptick. That volume would still trail PC shipments, even if tablet-like premium ultramobiles were removed from the PC tally. But Gartner anticipates tablet shipments will surpass PC shipments by 2015, when the firm expects 321 million tablets will ship.
Gartner said increased demand for phablets will cut into tablet sales, though it also expects larger tablets to gain ground in mature markets. Elsewhere, however, cheap devices will drive growth. "The next wave of adoption will be driven by lower price points rather than superior functionality," said Atwal.
Gartner's tablet definition is somewhat subjective. It differentiates pure slates from both Windows RT devices, such as the Surface 2, and Windows tablets with sub-10-inch screens that can still accept keyboards. Gartner lumps these Windows models and Chromebooks into a "basic ultramobile" category.
Gartner said a little under 3 million basic ultramobile devices shipped last year. It expects that number to swell to 5.4 million units this year, and 7.6 million in 2015. Unlike premium ultramobiles, basic ultramobiles are not included in Gartner's overall PC shipment figures.
Overall, Gartner expects Google to remain the computing leader, though the firm believes both Apple and Microsoft both will gain new users as well. Android-based devices accounted for nearly 900 million shipments last year, more than the combined shipments of all Windows, OS X, and iOS-based devices. This year, Gartner expects Android to account for almost 1.2 billion device shipments, followed by Windows, with over 333 million PCs, smartphones, and tablets. Gartner expects Apple to place third, with 271.1 million units.
Gartner's projection suggests better progress for Apple than Microsoft. Windows-based devices accounted for around 326 million shipments in 2013, so Gartner's 2014 projection represents only a 2.3% increase. OS X and iOS-based devices, in contrast, accounted last year for only 236 million shipments, meaning Gartner expects Apple to enjoy a 14.8% uptick. 
"We expect the announcement of the new Apple iPhone 6 will attract pent-up demand for users who want a larger screen," said Gartner research director Annette Zimmermann. She added that Windows Phone should also attract new customers. Gartner expects Microsoft's smartphone OS will still be a distant third this year, accounting for only 4% of shipments, but that it could command 10% of the market by 2018.
InformationWeek's new Must Reads is a compendium of our best recent coverage of the Internet of Things. Find out the way in which an aging workforce will drive progress on the Internet of Things, why the IoT isn't as scary as some folks seem to think, how connected machines will change the supply chain, and more. (Free registration required.)
Never Miss a Beat: Get a snapshot of the issues affecting the IT industry straight to your inbox.
You May Also Like
---