Predictions: 2019 Data Science Jobs Market
Predictions: 2019 Data Science Jobs Market
Take a look at the forces shaping the job market for data scientists and AI experts, according to a leading quantitative executive recruitment specialist.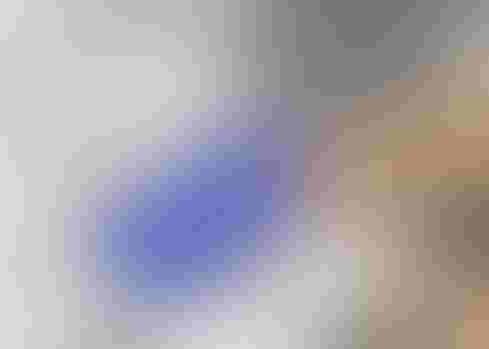 Image: momius - stock.adobe.com
The data science and analytics job market is still really hot. What's more, after a year of salaries staying relatively flat, data science and analytics professionals can look forward to increases in 2019. That's according to a series of 2019 predictions from quantitative recruitment specialist firm BurtchWorks' managing director, Linda Burtch.
If your company plans to hire these professionals in 2019, or if you are a data scientist or analytics pro looking to make some career moves this year, these predictions provide some insight about what you can expect in the year ahead. What's driving some of the changes? How can you take advantage of these opportunities?
There are many forces in play right now, Burtch told InformationWeek in an interview. Businesses across nearly all industries have realized that analytics can make them smarter and more profitable. Career-minded young people are pursuing degrees to prepare themselves for these jobs. That has expanded the talent pool for companies looking to hire, but demand for these workers is still outpacing supply.
One of the most significant factors affecting the data science job market in 2019 will likely be a continued freeze on premium processing for H1-B visas (faster processing for a fee) and other visa programs, according to Burtch. The change has meant, in 2018, delays of 4 to 6 months before job candidates could start at a new position.
"Since there is some dispute over if and how the US visa process should be overhauled, I am skeptical that this situation will be cleaned up in 2019," Burtch wrote in a blog post about her predictions. "One tactic that I've seen some firms use to circumvent the US visa tangle is to set up their visa-requiring candidates in Canada instead."

Linda Burtch
In addition to Canada, other geographies in North America may be experiencing some job creation as companies in the major data science hubs such as the San Francisco Bay Area and the New York City area look to build new offices in less expensive markets. Burtch said that these companies are opening offices in urban areas such as Austin, Chicago, and Detroit, to attract and compete for quantitative talent that may not want to pay the high housing costs in those other markets. Although you may not have to move to San Francisco to work in one of the top jobs, companies are still unwilling to hire remote workers, Burtch said.
Yet the competition may be getting tighter in major cities. Burtch told InformationWeek that some employers in New York and Washington DC have expressed concern about Amazon locating its new headquarters operations in those two cities. The web services and online retail giant will increase the already tight competition for talent in those cities.
To continue to attract top talent in data science and analytics, companies may want to consider the tools available to their employees. Burtch points out that in last year's survey, Python showed a lot of momentum and in 2019 she expects it to outpace R and SAS as the favored tool among quantitative professionals.
In terms of pursuing educational opportunities, Burtch has two predictions. First, she believes that the "upskilling" trend will continue, and employers are getting more serious about internal training. Companies may turn to bootcamps to help "quant-adjacent" workers gain analytics skills.  
Or maybe your existing analytics pros can gain some know-how with additional AI skills such as natural language processing or deep learning.
Second, if you are considering an MBA to boost your career, you may want to reconsider. Burtch predicts that the MS in analytics degree will overtake the traditional MBA.
"In 2018, 70% of two-year MBA programs reported a decline in applications. Meanwhile, new data science and analytics programs continue to pop up to address the clear demand for quantitative talent," Burtch wrote in her blog post.
Check out some of our other recent careers coverage:
6 Top Emerging Technology Jobs for 2019
9 Reasons Why Women Leave Tech Jobs
Bridging the IT Talent Gap: Find Scarce Experts
8 AI Highlights of 2018: Jobs, Research, Skills, Events, More
Never Miss a Beat: Get a snapshot of the issues affecting the IT industry straight to your inbox.
You May Also Like
---