Q&A: Carly Fiorina On Pretexting And Her Accomplishments At HP
Q&A: Carly Fiorina On Pretexting And Her Accomplishments At HP
The former Hewlett-Packard CEO talks about her gut reaction to seeing her stolen personal information. She also talks about the current pretexting scandal that has rocked HP, along with her rearview mirror look at the Compaq merger, her take on the "HP Way" philosophy, and her dismissal from the company. Former Hewlett-Packard CEO Carly Fiorina says it was "chilling" to actually see a copy of her personal phone records that company investigators surreptitiously obtained after she had left HP.
Fiorina originally had called for the boardroom leak investigation that ultimately spiraled out of control and embroiled HP in a scandal that has produced criminal investigations and a Congressional hearing.
But in her new book, Tough Choices, the woman who was ousted from HP early in 2005 says the investigation she launched stayed well within legal parameters. After she was gone, however, the probes became more illicit and the investigators even turned on their previous chairman and CEO.
Her book hits the stores less than a week after Patricia Dunn, the recently ousted chairman at HP, and four others were indicted on felony charges of fraud and conspiracy.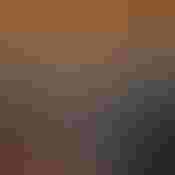 InformationWeek asked readers to send in questions they'd like to ask Fiorina. And there was an overwhelming response. The former HP leader, the first woman in that position, elicits strong reactions across the board--from negative and angry to supportive and thankful. We received a fairly equal measure of both, and we put many of these reader questions to her. For her part, Fiorina seemed eager to take them.
In a far-ranging interview with InformationWeek the day after her book's release, Fiorina talks about her gut reaction to seeing her stolen personal information. She also talks about the current pretexting scandal that has rocked HP, along with her rear-view mirror look at the Compaq merger, her take on the "HP Way" philosophy, and her dismissal from the company.
Q: How did you react when you found out that you had been pretexted?
It's funny you ask that. Just two days ago, a reporter handed me a copy of that report and I have to tell you it was very chilling to read that report and see my name and my phone numbers... It really is a very strange feeling. At first, I was [angry] and then, like the rest of it, it just made me sad. I understand why people feel their privacy had been violated. I felt that way.
Q: In both her Congressional testimony and in her 60 Minutes interview, Patricia Dunn said board members shouldn't expect too much privacy. Do you agree with that?
No. People do expect privacy for their personal lives and their personal affairs. It's one thing to say if you are using company property and resources for company purposes that the company has an obligation to understand what you're using it for. If there is fraud going on in the company, the company needs to know that. We had a situation at HP where an employee said there was a child pornography ring running in the factory. We had to investigate. It turned out to be true and we had to fire employees. In this case, well, first of all, leaking confidential information is wrong. It destroys trust in the boardroom and also harms the company. But violating privacy is also wrong.
Q: HP CEO Mark Hurd said in a press conference on Sept. 22 that the company had reached out and apologized to everyone who had been pretexted. Did you receive an apology?
No, but I'm not asking for one.
Q: What do you think HP needs to do now?
When you have tough issues, whatever they are, you have to put them right up on the table and talk about them. You can't pretend they're not there and forget about them. It's uncomfortable for some people but that's what needs to happen. People lost perspective. It was a failure of judgment, as well as ethics. Talk about that, so employees and customers understand it ... Dysfunction happens when people won't deal with it directly. Set aside personal agendas and talk about the real issue.
Q: In your book, you talk about having your own struggles with board members Thomas Perkins and George Keyworth, who have both since left the board. Do you think the board, and the company, could be better off because they're gone?
There is an opportunity here to create a stronger and better board for what is a great company. Q: By your own account in the book , you were surprised and confused by your dismissal. But HP had shown some bad quarters, the stock price was way down and Wall Street wasn't so confident. Those weren't red flags for you?
Remember where we were. Of course, it's not good to miss a quarter. Of course, it's better when the stock price is up. But remember the context. We'd just come through a massive merger, a tech recession, a bear market and an economic downturn. Despite that, we had gone from losing $900 million in 2002 on a GAAP basis, to a profit of $3.5 billion in 2004 on a GAAP basis. Every one of our businesses was profitable. I go through these facts because in the context of the environment we were in, that was real progress. People were still skeptical because we had missed some quarters. There was just so much controversy about the merger. By the way, lots of other tech companies in that same period missed quarters and their stock was down. Their CEOs weren't fired. My dismissal was not about performance. After the board unanimously approved the 2005 operational plan, which was executed, the stock market saw the results and the stock price went up. That's what happens.
Q: But the stock price actually went up right after your dismissal, as well.
I wasn't surprised at all. I had my detractors on Wall Street, without a doubt ... Two weeks before my departure, there was a front page story in The Wall Street Journal that the board members wanted to reorganize the company. When I was let go, many people assumed they would split up the company. At that time, it was viewed as a good thing. It took quarter after quarter of results to convince people that maybe it shouldn't be split up after all.
Q: Looking back, do you still think it was a good idea to merge with Compaq?
Absolutely. But more than that, everyone else does too. During the battle for the merger, lots of people said it was a bad idea and now lots of them are saying, 'Well, that worked.' Of course, leaders sometimes have to see things before other people do. That's why it's called leadership.
Q: Do you think that you might still be heading up HP if you hadn't gone through with the merger?
Then HP would sill be lagging behind, which is how I found it. If I hadn't done it, who knows? I wasn't fired because of the merger. I was fired because of dysfunction in the boardroom.
Q: A lot of readers wrote in and said they believe you single-handedly destroyed the HP Way philosophy. Do you feel like you did?
Just the opposite. The HP Way is a label and the problem with labels is that people stop thinking about what they mean. One of the most important things I did was say, 'Let's quit talking about the label and talk about the values that make up the HP Way.'
Q: Are you saying the HP Way was hurting HP?
The real values of the HP Way? No. They're fundamental. But the phrase had become a shield against change. In a meeting, when a new idea came up, people would say, 'No, we don't do it that way.' The original HP Way had nothing to do with dismissing new ideas. We had to get off the label and get on to the underlying values.
Q: When we asked readers to send us questions for you, some just loved you and some were really angry. What is it that makes you so polarizing?
I don't know. I'm not sure I'm a polarizing figure. I think any person who leads change and who is visible gets all kinds of commentary. It's just human nature ... People who drive change create resistance.
Q: A lot of women, and some men, wanted to ask you what advice you have for women coming up through the business and technology ranks.
I started out as a secretary and, having become a CEO, I know it's possible for women to make a great contribution to business. I put lots of women in positions of authority at HP and earlier in my career. I know there are people willing to give women opportunities. Seek them out. There are barriers and prejudices and there still aren't enough women in technology and in positions of authority. Really know what you're capable of. Have confidence in that. Learn from everybody you can. Don't let other people's prejudice become your burden.
Q: What's the biggest mistake that you made?
I made mistakes about people. And those are big mistakes. What people go in which jobs is a major point for managers. And I probably underestimated how difficult change was going to be for HP. We got it done but it was really tough and painful. And I shouldn't have let Tom Perkins back on the board.
Q: Do you think you'd still be at HP if you hadn't let him back on?
I think that's a distinct possibility, but it's all water under the bridge now.
Never Miss a Beat: Get a snapshot of the issues affecting the IT industry straight to your inbox.
You May Also Like
---