Real IT Wives: 10 Signs You're In The Club
Real IT Wives: 10 Signs You're In The Club
Behind many a good IT person stands a patient spouse. If you've attended IT department holiday parties full of Costco snacks and awkward silences, you qualify.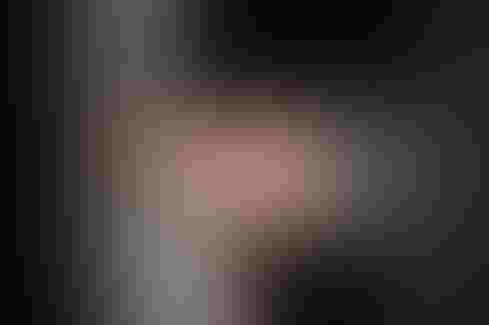 (Source: <a href="http://pixabay.com/en/holding-hands-wedding-ring-411428/" target="_blank">Colle</a> on Pixabay)
I will never be a "real housewife" of New Jersey, Orange County, or anywhere else. I belong to a more unusual club: Real IT Wives. We are not known for big hair, flashy jewelry, or cattiness that makes for dishy reality TV. No, we are known for marrying men with respectable jobs that our mothers unfortunately can't describe to relatives and friends. (How many times have you heard "He's in computers," at family parties?)
These men brought an ungodly number of plastic carrying cases into our lives. They were never home at night, but we were not worried they were cheating. That Novell network crashed. All the time.
My husband's IT jobs for a manufacturing company taught me a lot about technology's stubborn side. During the first year of my marriage, every Saturday morning our phone rang at 8 a.m., like clockwork. The dot matrix printer in the shipping warehouse had jammed -- again. Could he just talk them through fixing it? It was like Groundhog Day, but with problems so mundane Bill Murray couldn't have made them funny. I pined for a better printer.
[Has the IT life added a couple dozen pounds to your spouse's frame? See 6 Ways To Lose The Tech 20.]
These days, he is not in a direct IT role and I am a technology editor, which means we both get dragged into family members' tech support requests. But in many couples, the real IT wife holds a special power -- she controls the order in which calls will be answered by the family fixer of all electronics. Want to be kicked to the front of the line ahead of Aunt Suzie? Offer free babysitting.
Of course, this story has two sides. Many women worked IT jobs en route to IT leadership roles -- and I am sure Real IT Husbands have their own tales to tell. (Chime in using the comments section, guys.)
Are you now or have you ever been a Real IT spouse? Ask yourself if any of the following statements apply:
10. You have been kissed in a room with a raised linoleum floor.
9. You have been on dates that included a quick stop at the server room to change a tape.
8. You have never, ever been on a vacation that did not involve your spouse carrying at least three electronic devices.
7. Your attic is filled with enough beige, plastic antiquities to fill a whole wing of the Metropolitan Museum.
6. You don't even think about what is hiding in the basement anymore.
5. You have been offered long walks on fake beaches at tech conventions in Las Vegas.
4. Your drawers and closets overflow with t-shirts from extinct companies.
3. Your house has surge protectors that General Electric would envy.
2. The flashing green lights on various backup devices provide a subtle glow for romantic dinners at home.
1. Everyone's laptop gets fixed -- except yours.
Let's talk IT spouses. What did I miss? Let me know in the comments section.
Do you need a deeper leadership bench? Send your most promising leaders to our InformationWeek Leadership Summit, Sept. 30 in New York City, for a day of peer learning and strategic speakers.
Never Miss a Beat: Get a snapshot of the issues affecting the IT industry straight to your inbox.
You May Also Like
---