Recreate Your Job in the Age of Digital Transformation
Recreate Your Job in the Age of Digital Transformation
Whether you work in the C-suite or in a line role, if you don't want to be left behind, figure out how to evolve so you can help the company meet its digital business objectives.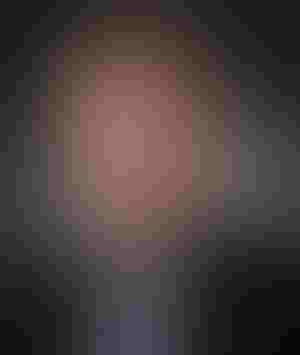 Dr. Mae Jemison, the first African American female astronaut, says we should "Never be limited by other people's limited imaginations."  In this era of digital transformation, this should be everyone's mantra.
Nearly every industry on the planet is undergoing transformation. Disruptive pressures and heightened customer expectations – mostly driven by technology innovation – have pushed businesses to re-examine their strategies.  Often this has lead to new roles such as chief data officer (CDO), chief analytics officer (CAO) or chief digital officers within traditional firms like McDonald's and Volvo, for example.
A company's digital evolution will undoubtedly impact traditional IT roles such as developers, first-line data and analytics managers, and others wanting to leverage big data for marketing, risk management or finance. If you don't want to be left behind or become obsolete, figure out how to evolve so you can help the company meet its digital business objectives.
Following are some tips to bear in mind as you consider how to advance your role.
Chart your course. Think about where you want to be in 3-to-5 years and devise your roadmap. Outline how you get from where you are now to where you need to be to have a renewed impact on your business within the scope of your position. Evaluate how your role can have a greater impact on the broader organization. This usually this comes from looking at what data you have to work with and understanding how that data can be helpful to other groups. For example, if you work in web and have insight to SEO data or what customers are searching for, perhaps that information can be useful to members of your communications team to help optimize the links in things like company press releases or bylined articles.
Also, give some thought to what new skills and knowledge you need to gain. If current processes are not working or just going OK, what are some ways that they could potentially work better and then what tools or technologies are needed to help deliver that improvement?
Master new skills. From a developer or data worker perspective, it's time to think differently about how to utilize data and digital technologies. You'll need to learn new skills, such as Hadoop, Spark, new cloud platforms, machine learning, and AI. A recent Gartner skills survey found that 59% of IT professionals feel their organizations are unprepared to handle the demands of digital business over the next two years. Five years from now, every ETL developer or any person that works with data is going to need to have a basic understanding of machine learning. Even smaller, start-up companies are starting to use ML/AI to make themselves for competitive against the bigger players.
Restock your toolkit.  Great companies hire good people who are willing to learn and who are not afraid to educate themselves or roll up their sleeves and do it themselves. Not only are there myriad open forums, user groups and DIY tools out there for anyone in IT to utilize, but there is also a wealth of outside learning vehicles available both on and off-line.
Here are a few things to consider as you look to acquire new skills:
Tap into your personal network of experts. Talk to your colleagues, use LinkedIn to connect with former co-workers or mentors, or simply post a question in a forum. You'll likely be pleasantly surprised by the wealth of information and guidance you'll receive.

Chat it up. Look for online forums or communities where you can discuss challenges or collaborate on new ideas with other experts or enthusiasts in your desired field of curiosity.

Back-to-school. Look for courses at nearby continuing education institutes or online to immerse yourself in a set curriculum to acquire new skills.

Go hands on. DIY isn't always the easiest way to do something, but it's usually the most informative and educational. Find open source-based version of various tools or free trial solutions and spend some time tinkering around with them to familiarize yourself with their capabilities. Try to get a sense of how they work and in what ways they may benefit either your role or the broader organization.
Identify gaps and opportunities, for you.  Develop an understanding of what your company's broader digital transformation goals are and see how you can help advance those efforts. Utilize different tools to anticipate change, identify gaps, and design solutions to bridge those gaps. You might identify that a project to which someone applied machine learning would benefit more from the use of natural language processing.
For example, in this article, Marc Gallman, senior manager of big data at Lenovo, details how he identified a flaw in the company's current customer analytics platform that was delaying the company's time to insight. By augmenting his understanding of machine learning and natural language processing, Gallman designed a way to augment the existing customer analytics dashboard with Amazon Athena, a machine learning analytics engine. Now Lenovo business analysts need simply "ask Athena" to query the customer database for insights. How does this apply to you? In this example, Marc did two key things that had a profound impact on his role within the organization:
1) He knew the current approach wasn't working and connected the dots on what was needed to bridge the gap.
2) Once he identified the fundamental problem with the underlying technology, he learned how to retool not only himself, but his team with the skills needed to fix the challenge at hand.
Elevate your role
A recent Forrester report noted, "Digital technology has fundamentally changed two things: the dynamics of the markets in which you operate and the speed that you need to remain competitive."  In the age of digital transformation, there is an oyster of opportunity to reimagine and elevate your role in ways that can have a profound impact on your broader company.  All it takes is a bit of motivation and dedication to analyzing potential business opportunities, learning some new skills, and applying your energies to taking that next step up in your career.
Laurent Bride joined Talend in 2014 as Chief Technical Officer. He came with 17 years of software experience during which he held various individual, management and executive roles in customer support and product development. Most recently, Laurent was CTO at Axway where he was responsible for R&D, Innovation and Product Management. He has also spent more than nine years in the Silicon Valley, working for Business Objects and then SAP. Laurent holds an engineering degree in mathematics and computer science from EISTI.
Never Miss a Beat: Get a snapshot of the issues affecting the IT industry straight to your inbox.
You May Also Like
---