Reform NSA, Tech Execs Tell Obama
Reform NSA, Tech Execs Tell Obama
Top leaders from Apple, AT&T, Facebook, Google, Microsoft, Yahoo meet with President Obama, urge him to "move aggressively" on US surveillance reforms.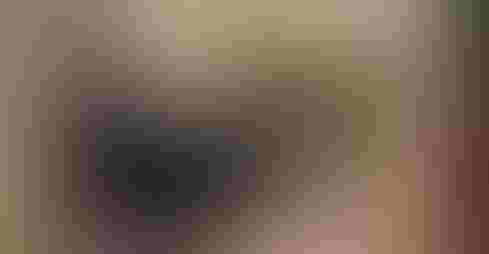 Tech executives meet with President Obama. <br />(Source: White House)
5 Army Tech Innovations To Watch
5 Army Tech Innovations To Watch (click image for larger view)
Executives from 15 of the world's leading technology companies met at the White House with President Barack Obama Tuesday to talk technology and how it could improve US innovation. But the discussion centered quickly around ongoing concerns over current US surveillance practices by the National Security Agency and their impact on the firms' global business prospects, according to executives who attended the meeting.
Executives said afterward that they urged the President "to move aggressively on [surveillance] reform."
The executives, including Apple CEO Tim Cook, Yahoo CEO Marissa Mayer, and Google Executive Chairman Eric Schmidt, reiterated objections to the NSA's bulk surveillance activities, which they contend have undermined the trust of their customers and in some case affect sales prospects with customers outside the US. In particular are concerns over the way the NSA has apparently drawn information from their systems without their knowledge.
Also participating in the discussion were top executives from AT&T, Comcast, Dropbox, Facebook, LinkedIn, Microsoft, Netflix, Salesforce, Sherpa Global, Twitter, and Zynga.
[ NSA fallout is complicating global business concerns for US tech firms. Read: Tangled Data Protection Laws Threaten Cloud, Critics Say. ]
The meeting came a day after a federal district judge, Richard Leon, ruled that the NSA's wholesale collection of American's phone records appeared to violate the US Constitution, declaring in a 68-page ruling that James Madison, the author of the Constitution, "would be aghast" by the "indiscriminate" and "arbitrary invasion" of the NSA's practices.
Several of the companies had already made their concerns known publicly through a coalition website called Reform Government Surveillance. The site, underwritten by AOL, Apple, Facebook, Google, LinkedIn, Microsoft, Twitter, and Yahoo, outlines five principles the firms are calling on governments, not just in the US, to follow concerning the demand for and use of user data. The companies are asking for greater transparency of those demands, and stronger limits on the ability of governments to compel companies to disclose user data.
According to a White House statement, the meeting addressed a number of issues of shared importance to the federal government and the tech sector, including the progress being made to improve performance and capacity issues with HeathCare.Gov. 
During the meeting, the White House announced that Kurt DelBene, who most recently served as president of the Microsoft Office Division, had been appointed as Senior Advisor to Health and Human Services Secretary Kathleen Sebelius to run "ongoing efforts to improve HealthCare.gov and the Health Insurance Marketplace."
The White House said in a statement that the President also expressed "his belief in an open, free, and innovative Internet and listened to the group's concerns and recommendations, and made clear that we will consider their input as well as the input of other outside stakeholders as we finalize our review of signals intelligence programs," referring to the NSA's surveillance efforts.
The executives, however, in a joint statement after leaving the White House, said only that, "We appreciated the opportunity to share directly with the president our principles on government surveillance that we released last week and we urge him to move aggressively on reform." There was no mention of discussions about HealthCare.gov or other technology initiatives.
According to an account in the Guardian, the White House event took the form of a series of meetings that lasted two hours and 45 minutes, beginning with a meeting with Obama's chief of staff, Denis McDonough, and other advisors that touched on the HealthCare.gov site. It was only following that discussion that Obama and Vice President Joe Biden arrived, at 10:45 a.m., for the main scheduled discussion, which focused almost exclusively on surveillance issues. "The main topic of discussion" was NSA surveillance reform, according to one executive.
The president and his advisers were due to meet Wednesday with a panel he appointed to review privacy issues and recommendations related to government surveillance programs, the White House said.
Wyatt Kash is editor of InformationWeek Government. 
The NSA leak showed that one rogue insider can do massive damage. Use these three steps to keep your information safe from internal threats. Also in the Stop Data Leaks issue of Dark Reading: Technology is critical, but corporate culture also plays a central role in stopping a big breach. (Free registration required.)
Never Miss a Beat: Get a snapshot of the issues affecting the IT industry straight to your inbox.
You May Also Like
---