Remote Reshapes the Future of Work
Remote Reshapes the Future of Work
CIOs will focus on enabling richer remote work experiences in 2021, and virtual offices could be a part of that picture.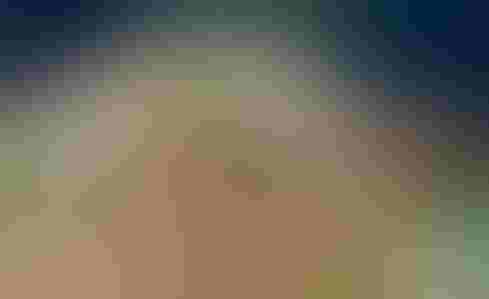 Image: Sophya, virtual holiday party
Hospitality and travel companies weathered a rough period in the pandemic year of 2020, and the first part of 2021 doesn't look much better so far, even though a small part of the population is already receiving COVID-19 vaccines.
But while some industries saw a huge negative impact on business due to the pandemic, others saw gigantic positive momentum. Companies that offered video conferencing and other home working technologies were among the winners. For instance, Zoom reported third-quarter revenue for the period ended Oct. 31, 2020 of $777 million, a 367% increase over the same period a year earlier. Maybe just as important, everybody's parents and grandparents started using the word Zoom as a verb.
Still, for those office workers who suddenly pivoted to working from the isolation of a home office, the move from in-person face-to-face communication to video conferencing and other collaboration software hasn't been without its challenges.
Video conferencing is great, but it's not a replacement. In some cases it may be contributing to more stress during an already stressful time. Not long after Zoom became a verb, "Zoom fatigue" became a much discussed affliction, with plenty of articles written about best practices to avoid it.
Consider that we may now just be in version 1.0 of work-from-home collaboration technology. Chat software and video conferencing will become the primitive antecedents to the technology that will enable the workplace of the future.
Just what will those technologies look like? Will you be able to project your hologram for conference calls and messages like in Star Wars?
In an interview conducted last year about CIO priorities for 2021, Forrester VP and research director Matthew Guarini told InformationWeek that when things settle down after the pandemic, organizations will have 3x the number of home workers than they did pre-pandemic. In pre-pandemic times, extraverts and those in the physical office had an advantage over home workers. But the playing field will be more level with so many more people working from home. It will be up to the CIOs to improve the way the company collaborates and engages. One of those new technologies will be virtual worlds, like Second Life.
"The CIOs that get the employee experience right will become beacons," Guarini said.
In another interview late last year, Deloitte's Frank Farrall, Snowflake Alliance and AI Ecosystems leader, also told InformationWeek that the workplace of the future would move onto a more rich and immersive experience than today, including some kind of augmented or virtual reality.
Harvard Innovation Labs startup Sophya, founded in 2018 has jumped on that opportunity. CEO Vishal Punwani's initial plan was to create an online learning company that brought a machine learning approach to education that used privacy protected student data to transform personalized learning. But that was all before COVID-19 hit and so many schools were faced with the reality of delivering curriculum in new ways.

Vishal Punwani
"What we saw clearly is that Zoom is not the answer for students," Punwani told InformationWeek. He said Zoom fatigue is a real thing for students and busineses. He and his CTO drew from previous experience for insights into the elements that would make an online work and learning experience actually work.
"We all met 16 years ago playing World of Warcraft. None of us lived on the same continent, but we formed a strong bond, even though we had never met," Punwani said. "We knew we could create an online experience for learning and work that was better."
The Sophya platform for business is currently a virtual office (or party venue) where people can connect with each other. Each person has an avatar that they can move around the room. When you walk up to another avatar you can be prompted to start a video chat with that person. Different activities are enabled depending upon where you are in the room. You can play games with your teammates, or you can order food together and eat lunch with the rest of your team. The platform has its own tools, but also integrates with a number of popular external tools including Zoom and Slack.
"What does it take to make a workplace a good place to be?" Punwani asks. "It's not just about transferring video from one place to another. You have to feel connected to the people who you work with ... we need to emote to each other in a non-verbal way. Eighty percent of communication is non-verbal."
Sophya opened these virtual worlds up to organizations in November last year and currently has about 80 corporate customers, Punwani said. It offers two different models. The first is recurring offices for organizations to use as their virtual offices. Sophya also offers the platform as a one-time rental opportunity for companies hosting holiday parties or other events.
Punwani calls it surreal estate. This new type of work experience may just offer a glimpse into what the future of work will be.
"Things aren't just going to go back to normal," Punwani said. "The companies that will do well are the ones that figure that out early."
For more on 2021 and technology, read these:
8 Work From Home Experiences We Didn't Expect Last Year
2021: A Year of IT Career Opportunity
How Data, Analytics & AI Shaped 2020, and Will Impact 2021
Never Miss a Beat: Get a snapshot of the issues affecting the IT industry straight to your inbox.
You May Also Like
---